Have you ever tried to change the font color on certain text in one cell in Excel?  You maybe think of this as very simple. You can test in a worksheet now. It's would not be such simple as your thoughts.
Let's take an example. Change the font color of the word "your" to red color.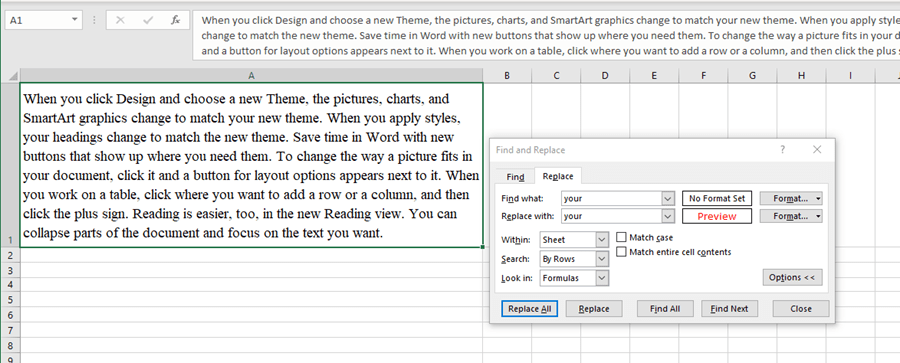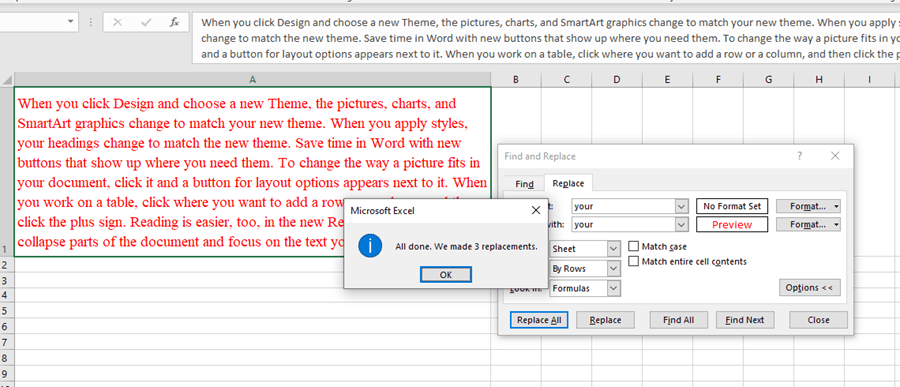 Oh, it's failed. All the texts in this cell are in red now.
 But if these texts are in different cells. The replacement can be down successfully.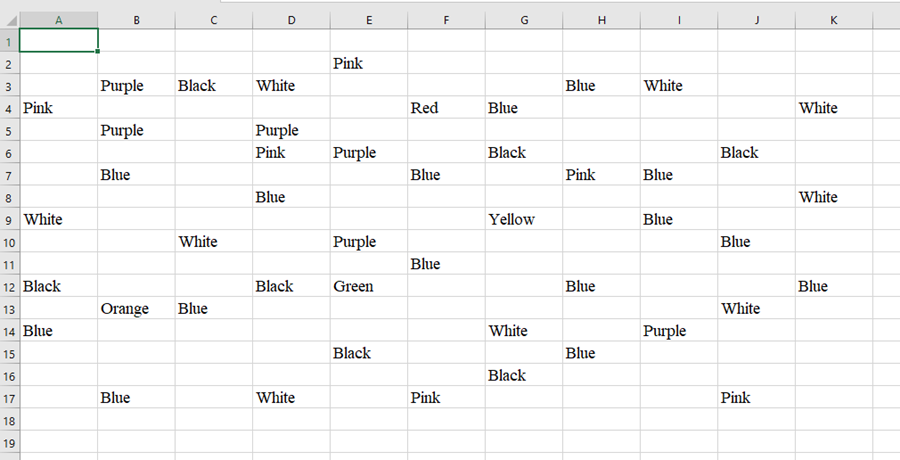 So the right and easy way is solved in a Word document.
Copy and paste this paragraph into a word document.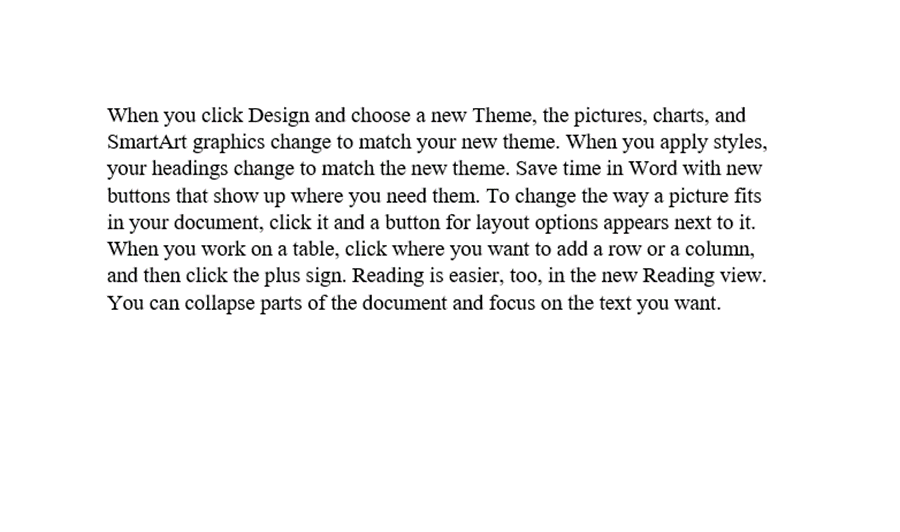 Then press Ctrl + H to quickly open the Find and Replace window.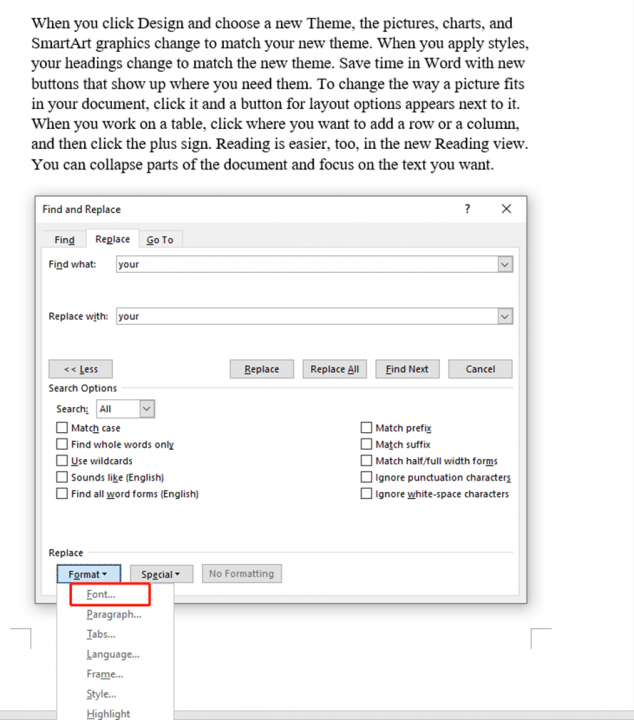 Change the font color into Red.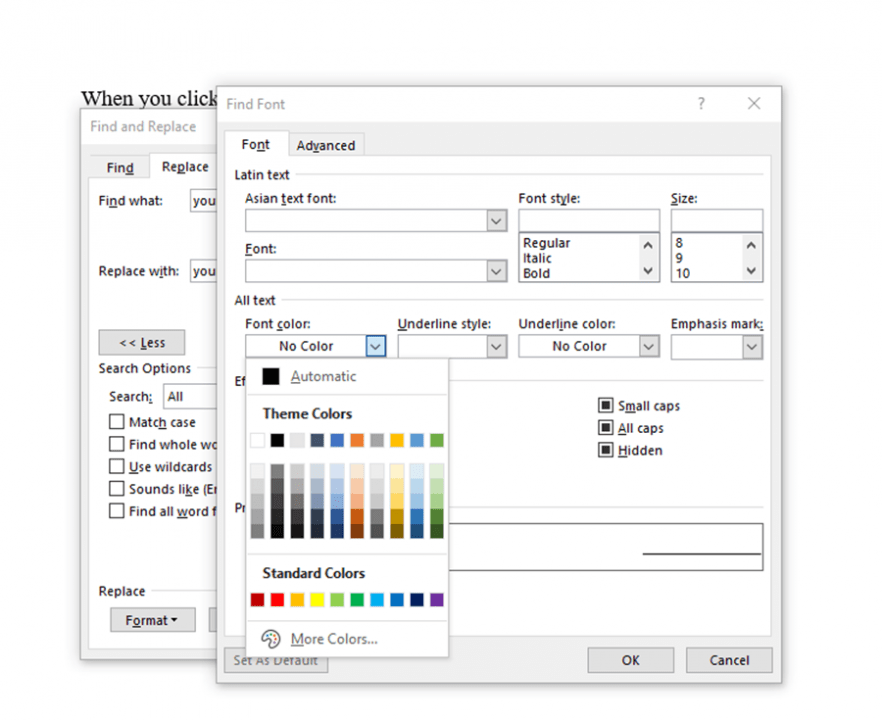 Then hit Replace All.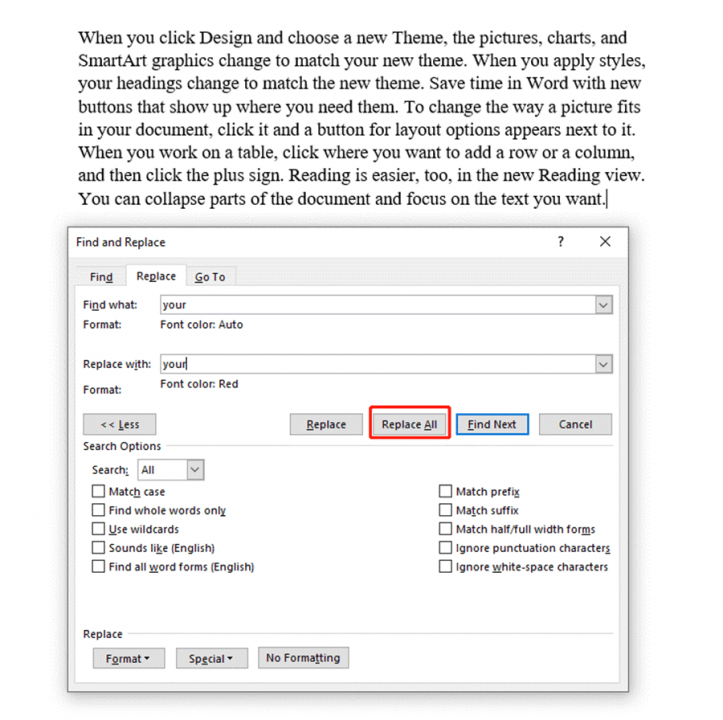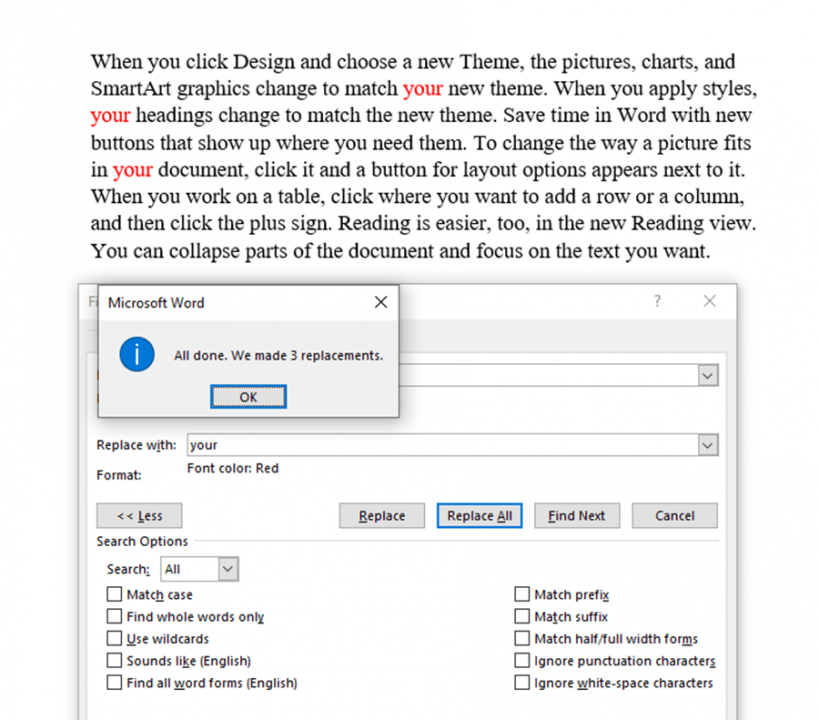 Now copy and paste this paragraph into the Excel worksheet.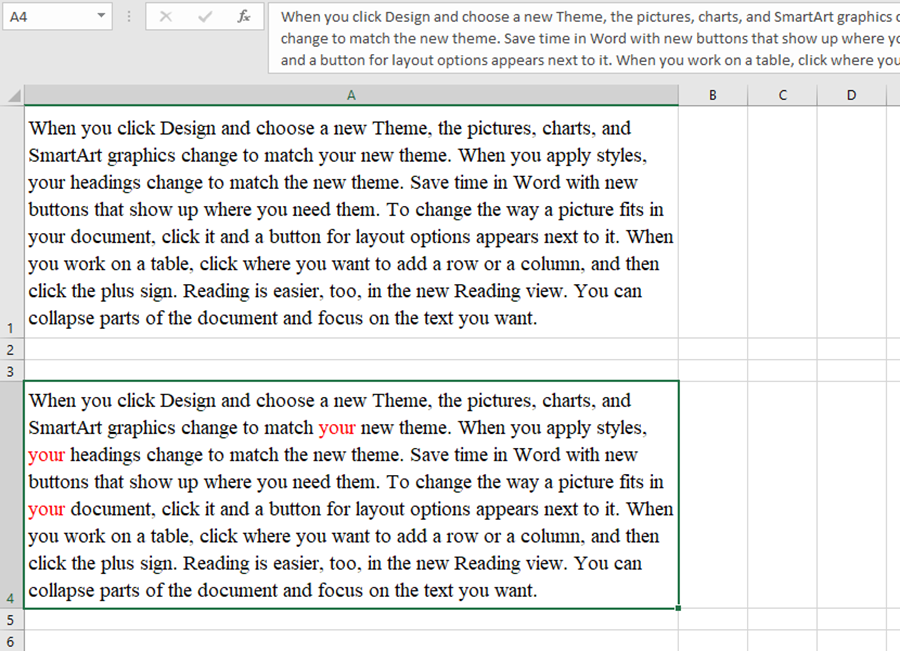 That's easy, right? Hope this tutorial can be helpful to you.