The function of "Where to Get Apps" in windows 10 can help the users to control the type of app they can install on PC. This is mainly to secure our computer from some malware. So, how to change where you can install apps in Windows 10?
Open Windows Settings and choose Apps option.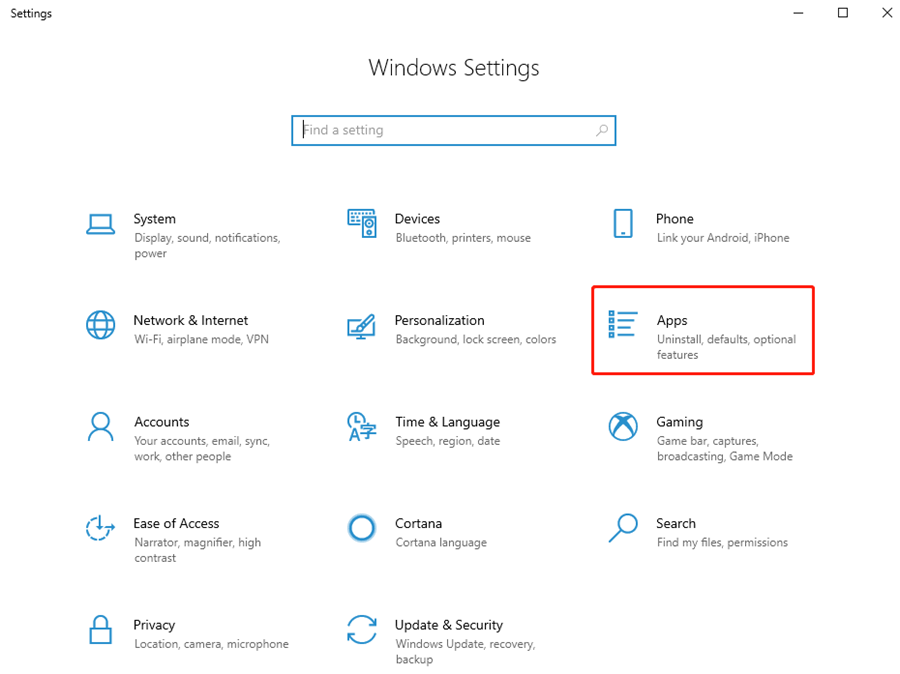 In the Apps & features window, there are four options for you from the drop-down menu.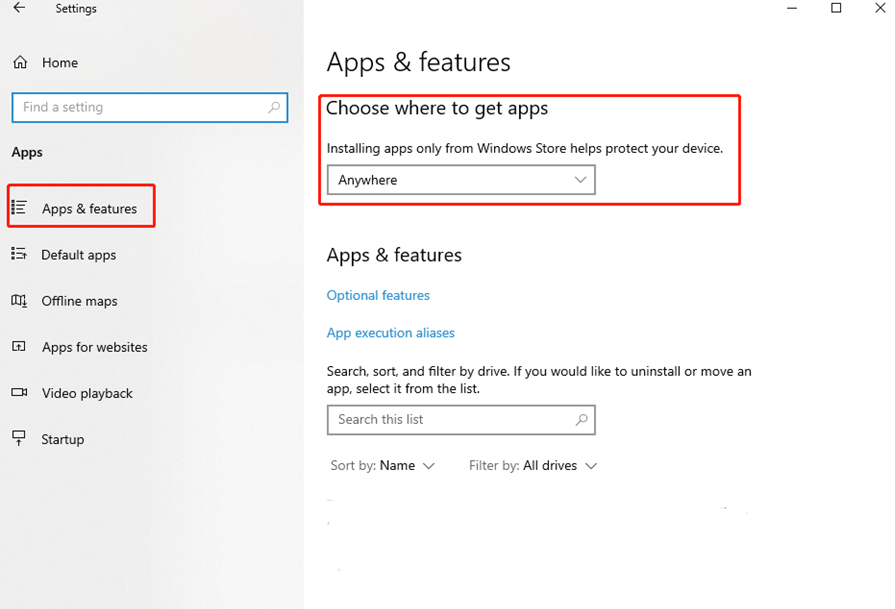 The four options are as below:
Anywhere
Anywhere, but let me know if there's a comparable app in the Microsoft Store.
Anywhere, but warn me before installing an app that's not from the Microsoft Store.
The Microsoft Store only (recommended)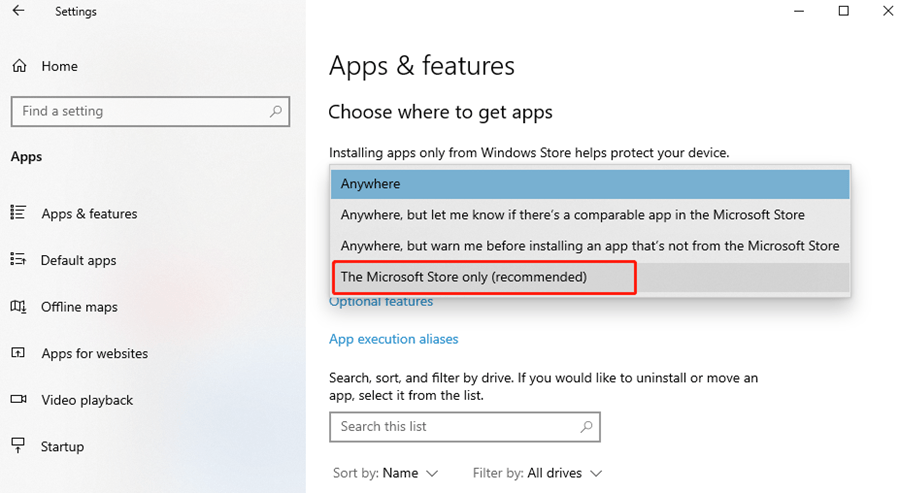 Microsoft wants computer users to be able to install apps from Microsoft Store only. You can choose any option you need.
Hope this article can be helpful to you.