We've known how to create a dynamic graph in Excel. In our today's tutorial, we are going to know how to create a dynamic table in Excel.
Here is a fruit sale table from Monday to Friday.
We first select the table area and press Ctrl + T to create the table dialog box.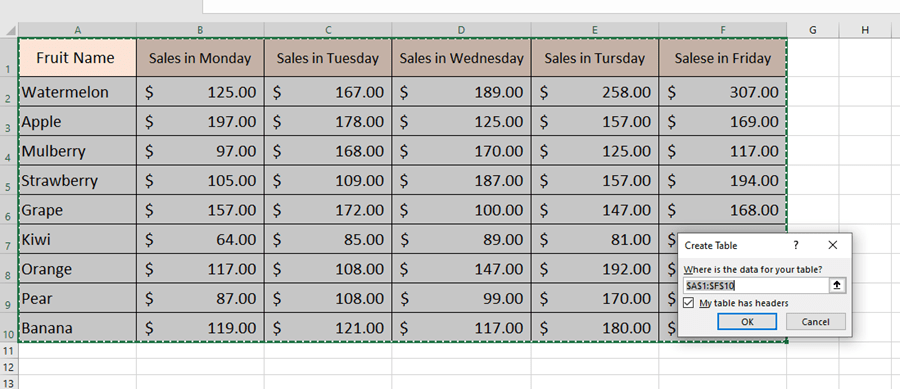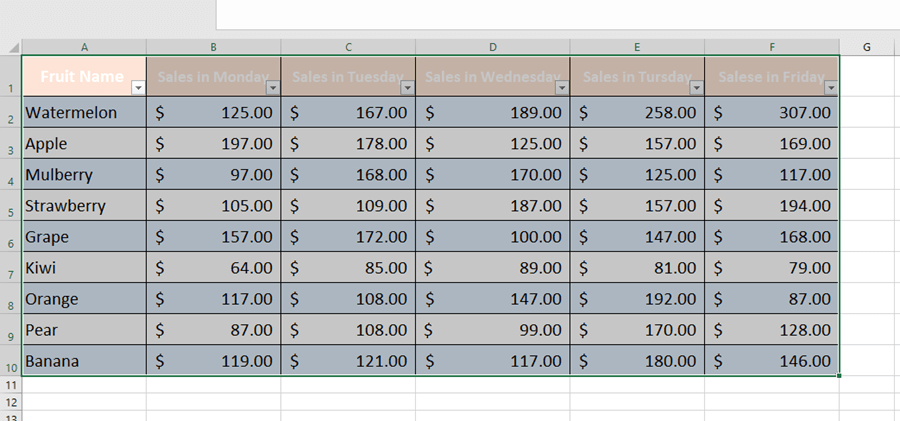 Go to the insert tab and insert a 2-D column.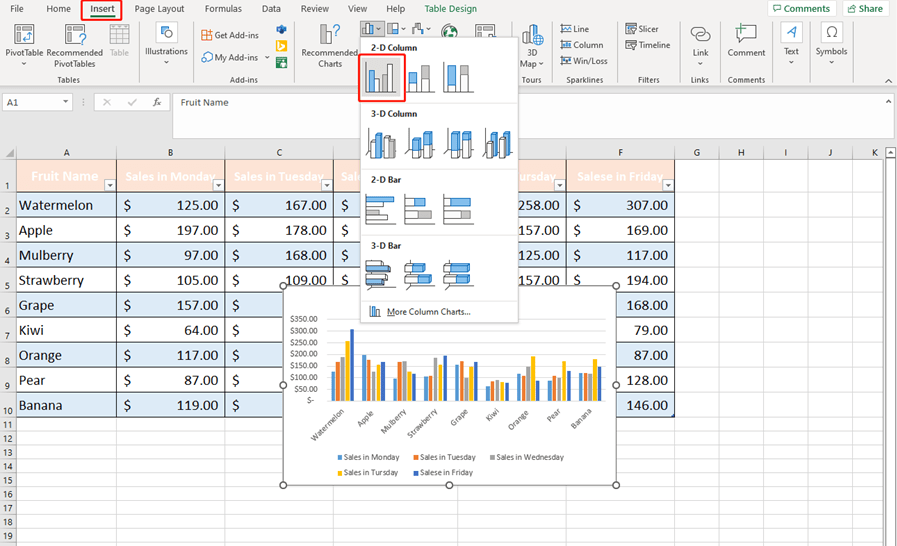 Then, click on the Insert Slice.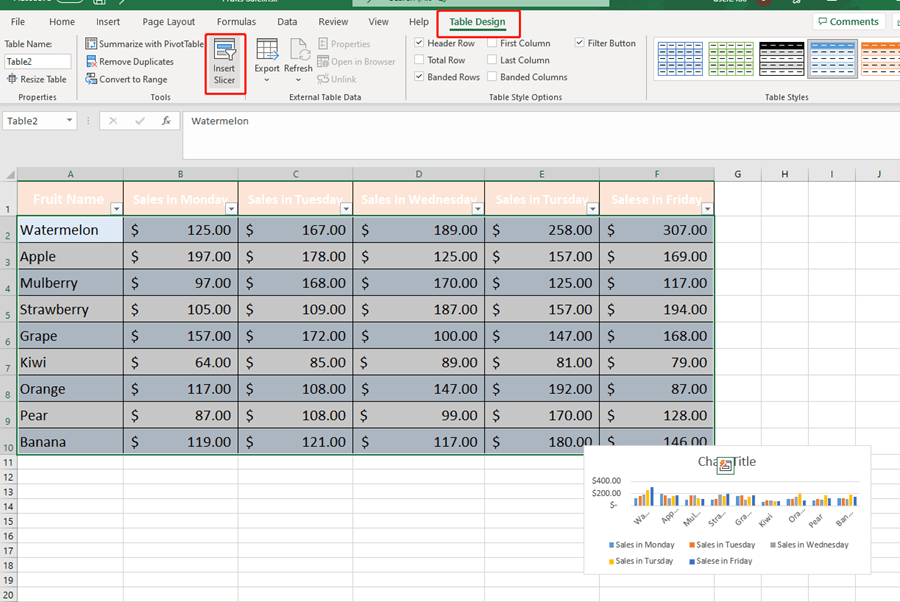 Choose Fruit Name in the list.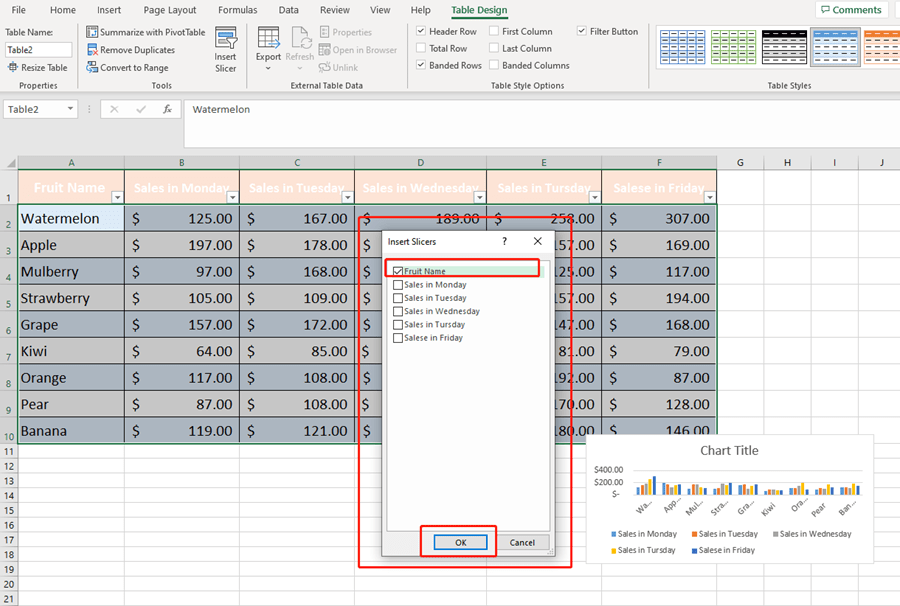 When we click on the different types of fruits. The chart would be changed into the corresponding sale table.