While often overlooked, page numbers do play an important role in PPT presentation, especially when you have a couple of slides. Here I will share the tip of inserting page numbers to PowerPoint document, and it will help to avoid shuffling the slides unexpectedly while viewing or playing it.
1. Go to Insert tab in the Ribbon.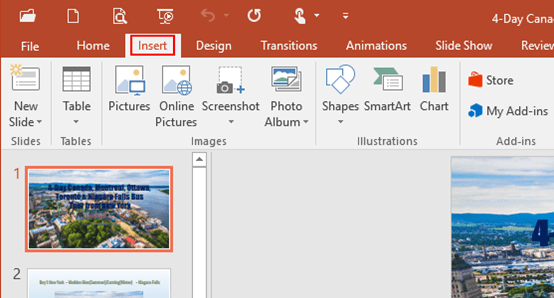 2. Find Text group and click Slide Number.
3. The Header and Footer dialog box will display, go to Slide tab and check the box of Slide number. Don't forget to hit Apply to all at the bottom to save the settings.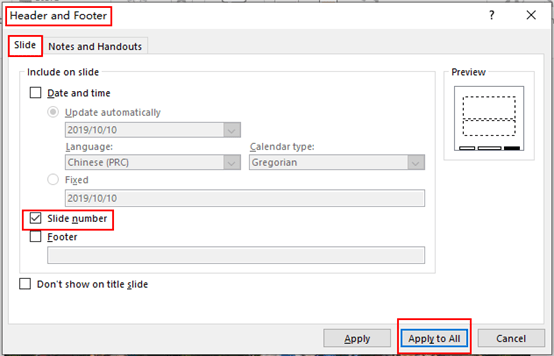 5. Now the page numbers have been inserted to your PowerPoint presentation. All slides are numbered sequentially from the first slide to the last slide. The page numbers are displayed in the lower right corner of each slide.