Many people prefer a concise computer desktop and tend to put very few APP icons on it. Recycle Bin is one of the icons that always occupies a part of the desktop, and may be used less frequently. But if you ever try to remove it, you'd know it can't be delete by normal means, cause there's no Delete option in its right-click menu.
So, how to remove the Recycle Bin from your desktop in Windows 10?
1. Hit Start button at the bottom-left corner of the screen, click Settings and choose Personalization in Windows Settings.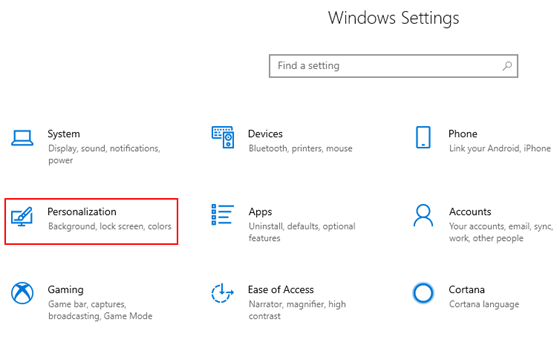 2. Switch to Themes tab and choose Desktop icon settings in Related Settings.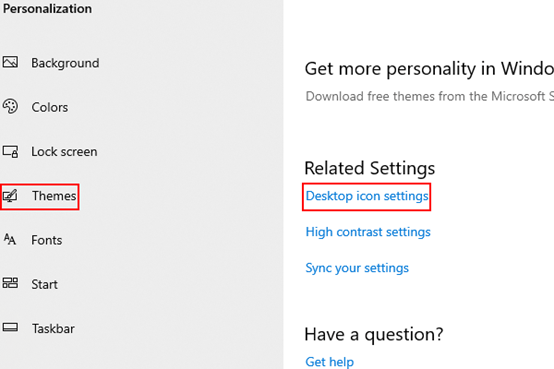 3. Uncheck Recycle Bin in Desktop Icon Settings and then click OK to implement it.
Note: if you want to remove other icons in the list of Desktop Icons, just uncheck them and click OK.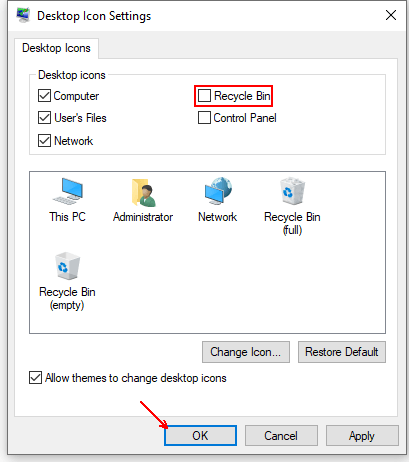 4. Now the Recycle Bin should have disappeared from your desktop.