When you start to edit a new document, it will open with a lot of templates to choose from and a list of your recent documents. If you'd rather go straight to a blank document every time, here is tip that you can turn off start screen when application starts.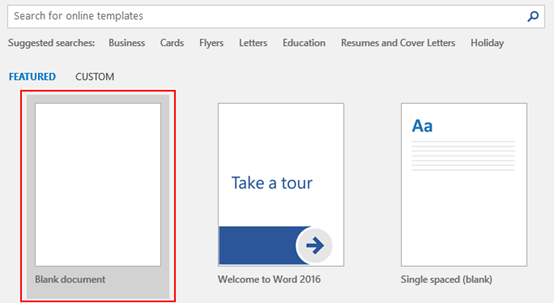 1. Go to File tab and click it in the Ribbon, then hit Options in the left pane.


2. When Word Options dialog box appears, go to General tab in the left pane, then go to the right pane, scroll down and find Start up options section.
3. Simply uncheck the box of Show the Start screen when this application starts, and hit OK at the bottom to save your settings, now it will display blank document directly whenever you're using Microsoft Word.