Many of you may have tried the highlight feature of Word to make the specific part of the text stand out. But if there's a particular word which appears in your document for many times, and you want to highlight them all. How can you do it? Is there a simple way to batch highlight a specific part of the document? The answer is Find and Replace, the convenient tool you may already know.
1. Press Ctrl+H, select Find tab and input the content you want to highlight in the textbox.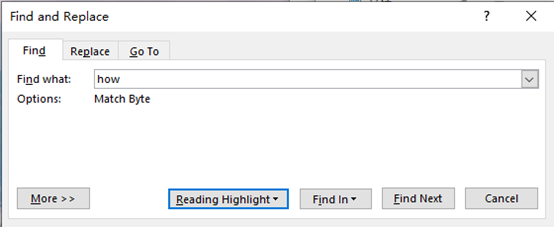 2. Click Reading Highlight – Highlight All.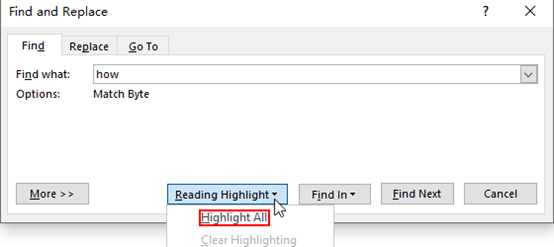 3. Now check the result. The word you input has been highlighted no matter how many times it appears in the document.