Do you know how to quickly add symbols like pecuniary unit, length unite, and others before or after numbers in Word. let's take an example.
Here is a table of electrical appliance sales, so, how to add $ before each number?

Highlight all the numbers first, and press Ctrl and H to quickly open the Find and Replace Window.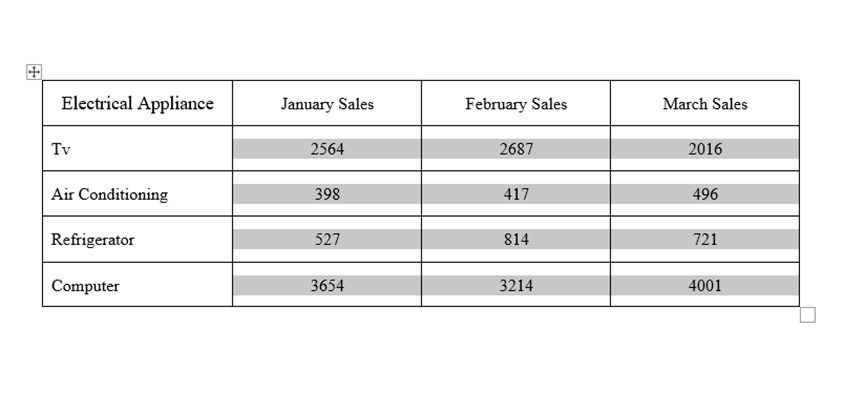 Type (<[0-9]) in Find What, $\1 in Replace with.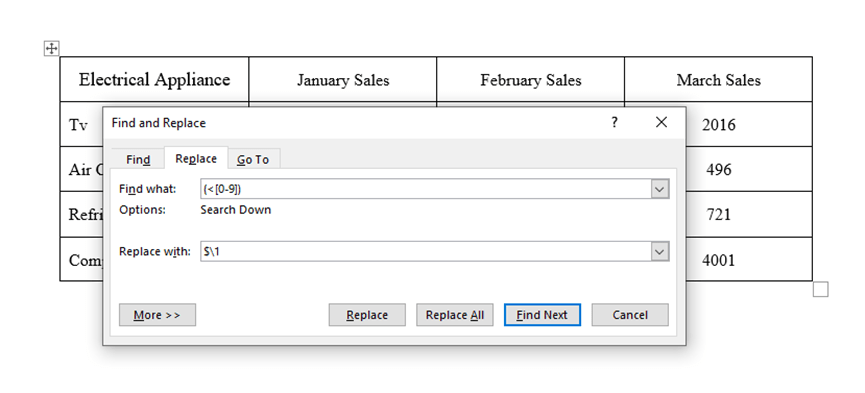 Click More and check the Use wildcards, then hit Replace All.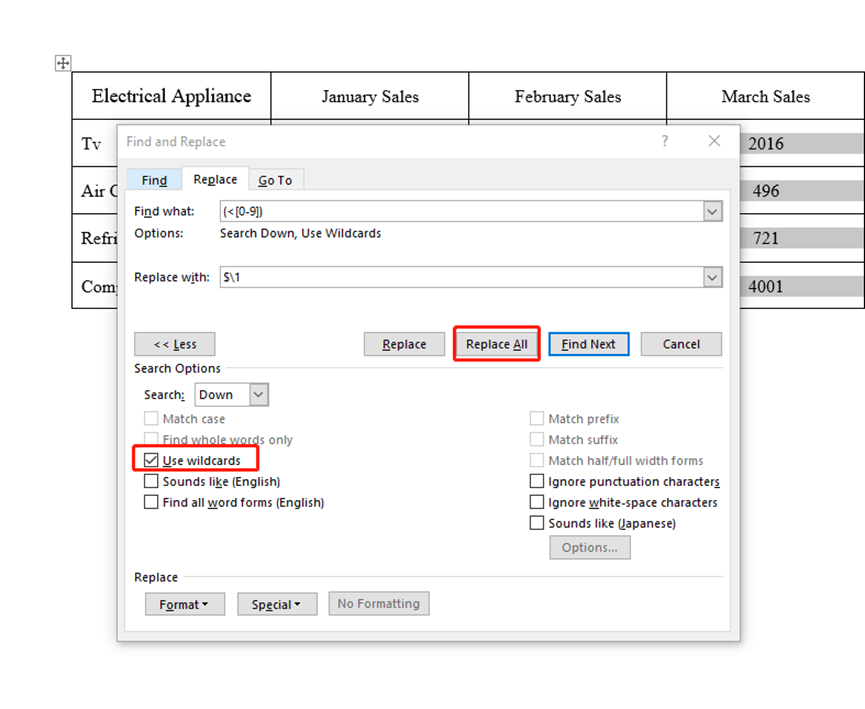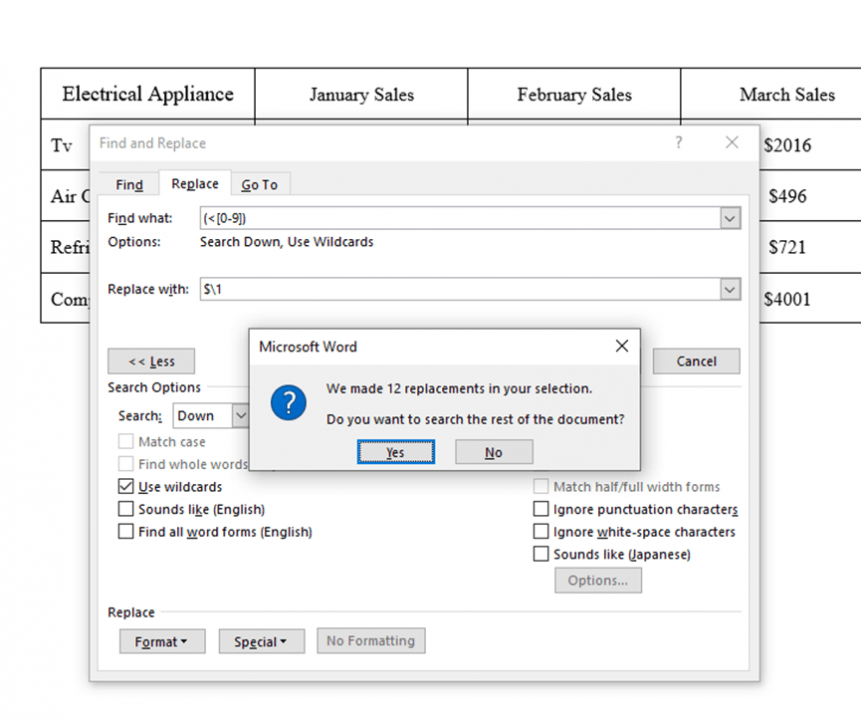 12 numbers had been added prefix $. You can also use this way to add many kinds of different symbols.

Got it? Hope this can be helpful to you.