We have learned a tutorial on how to compare two Excel worksheets side by side.
But if we want to compare two tables in Excel, I mean the two tables are in one Excel worksheet, is there a fast and simple method? There is.
Let's pick a simple example. Here are two monthly test reports of Class One Grade Seven.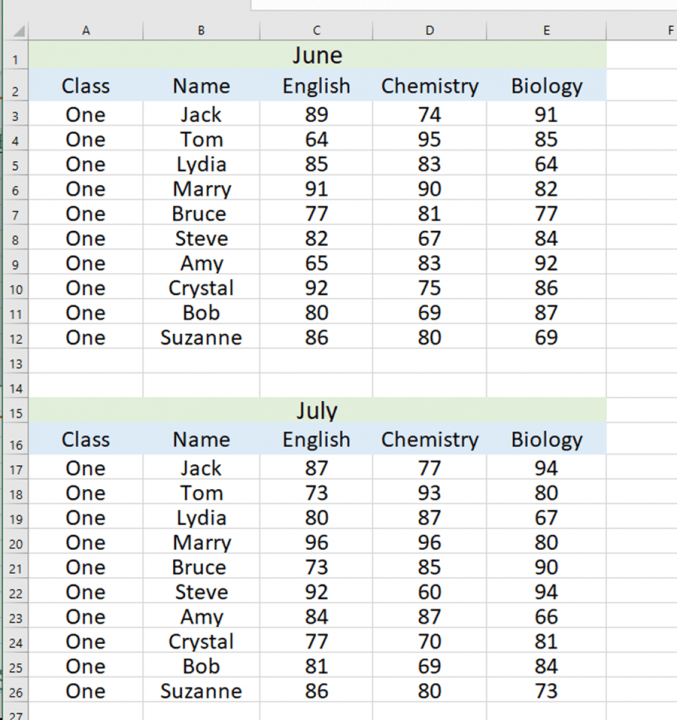 Let's find the difference between two grades to check class one's changes in grades.
Select the red box area and press Ctrl and C to quickly copy it.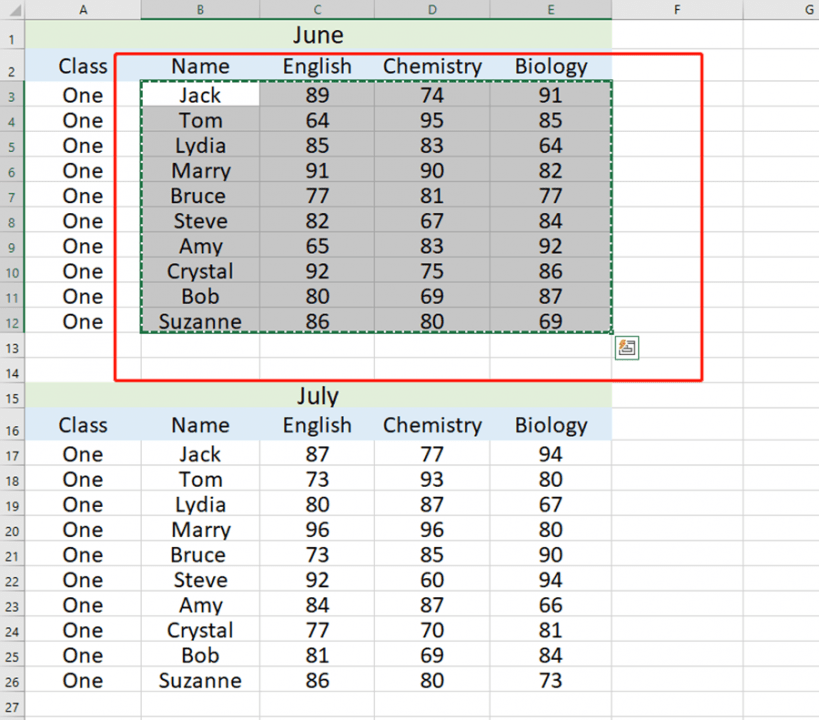 Then move your cursor and click on Jack of July table.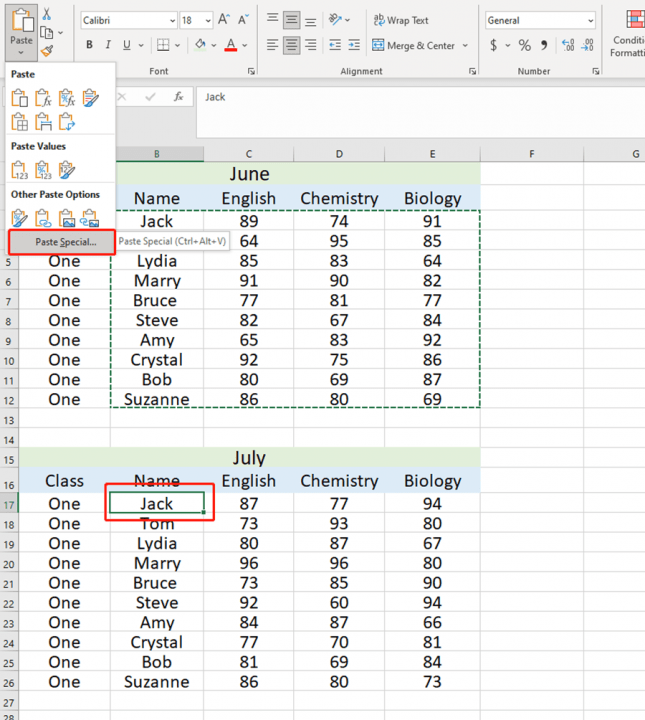 Click on Paste Special.
Choose the Subtract in the Paste Special window and hit OK.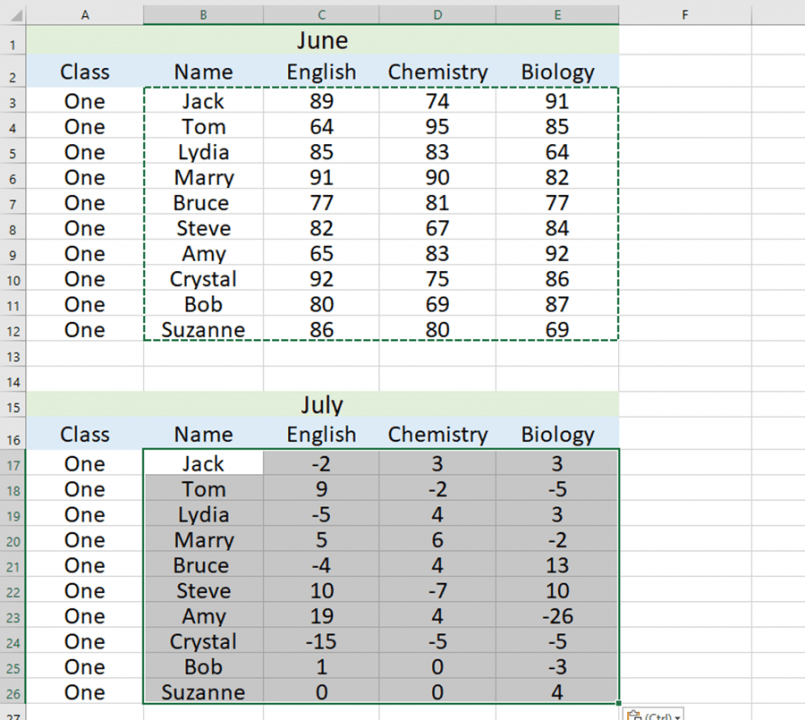 Now you can clearly know every student's changes in grades in July.  Crystal's scores in all subjects are down from last month.  Amy's biology grade dropped by as much as 26 points!
Oh, this helps teachers a lot. See you next time~