In some cases, you may need to export your PowerPoint presentations as videos to present them on a computer that didn't install Microsoft PowerPoint, or to prevent them from being tampered by others. A presentation in video format is more like a small promotional video. So in this post, I'll introduce how to save or export a PowerPoint presentation as a video.
1. Click File on the top-left corner of PowerPoint.
2. Switch to Export pane, choose Create a Video in the list and hit Create Video button on the right.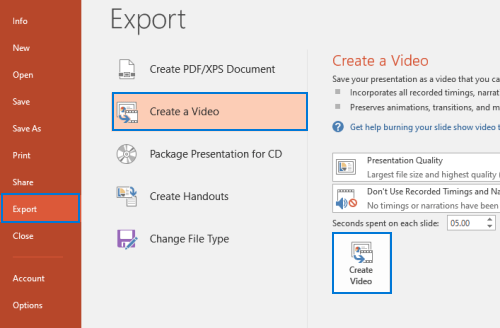 3. Choose a folder to store the video in the popping out window. Here you can customize the file name and type (*.mp4 or *.wmv). Hit Save button to save this video.
Alternately, you can File > Save As > Browse, and save it as MPEG-4 Video (*.mp4) or Windows Media Video (*.wmv).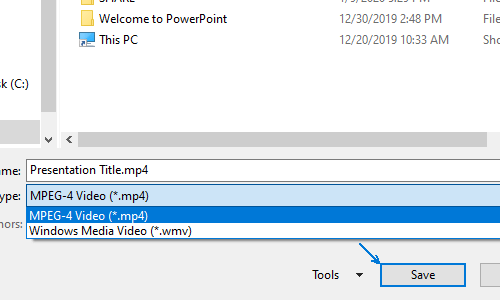 4. Then you can find the video at the place you specified. Just double-click it to watch it.