Because of the differences in screen size and resolution, the same web page will look different on different computers. And different users will always have different needs, with the Chrome browser, how can we zoom in or out of the web page according to our needs quickly?
Method 1: Settings
1. Click the icon with 3 dots on the top-right corner of Chrome, and choose Settings in the menu.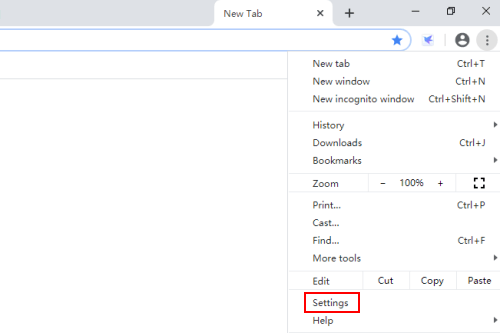 2. Find Appearance section in Settings, here are 2 options you can adjust according your actual situation: Font size and Page zoom. Click the down-arrow beside them to expand the drop-down menu and make your choices.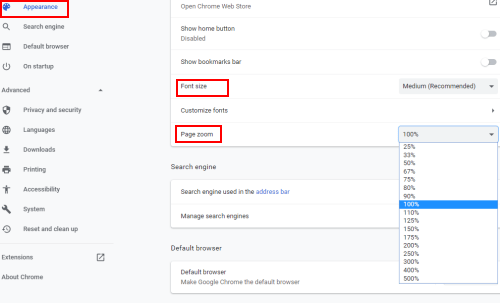 Method 2: Shortcuts
Comparing to making changes in the Settings, you can try a quicker way – keyboard shortcuts.
1. Hold [Ctrl] key and scroll up your mouse wheel to zoom in, scroll down to zoom out.
2. Similarly, you can hold [Ctrl] key and press [+] to zoom in, [-] to zoom out. The [+] and [-] keys on the main keyboard and numeric keyboard are both available.