In Word, we often use automatic numbering to add sequences to paragraphs for us. However, we often encounter some weird problems in the actual application process. Therefore, the author will share with you the solutions to several problems that we often encounter in automatic numbering.
How To Adjust Space In A Bullet List?
If you think the space between the numbering and the text is too large, you can use this method.
Select the list and right-click to choose Adjust List Indents.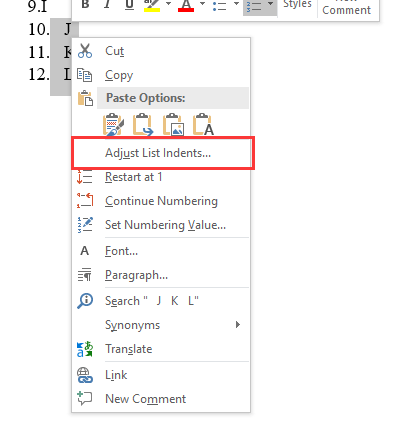 Follow number with nothing can shorten the spacing.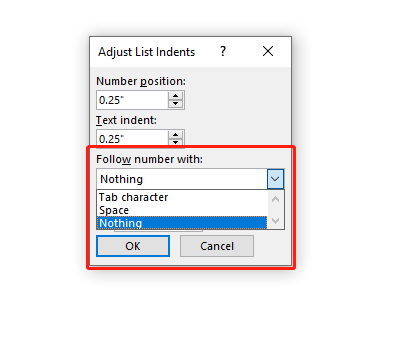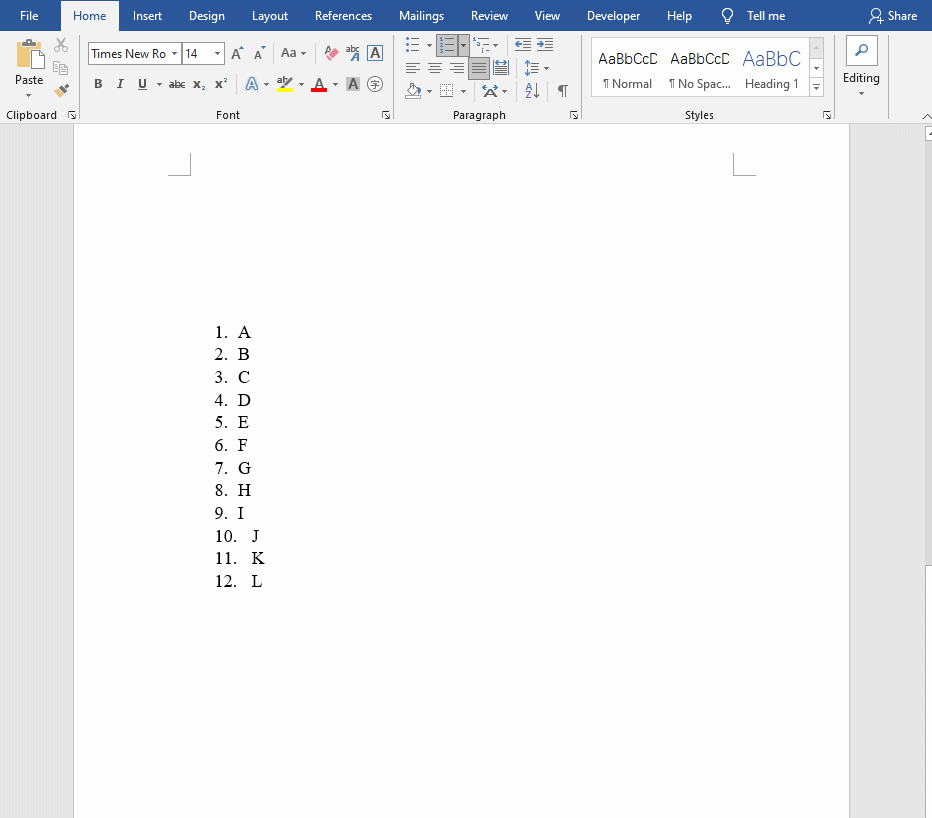 What To Do If Automatic Numbering Is Not Continuous?
After adding the automatic numbering to the document, we performed operations such as modification and deletion, and found that the numbering became discontinuous. I believe most people have encountered this problem, so how did you solve it? In fact, it's very simple. We only need to re-select all the added automatic numbering content and add the "number" again to solve it easily.
What If There Is No Format You Want?
What if you don't find the format effect you want in the automatic numbering? For example, what you need is [1], [2], [3], this effect. Actually, we can modify it by ourselves.
Go to Home in the toolbar and click on the arrow of Numbering
Choose the Define New Number Format.

You can choose other effects in the list, or you can create the format your like.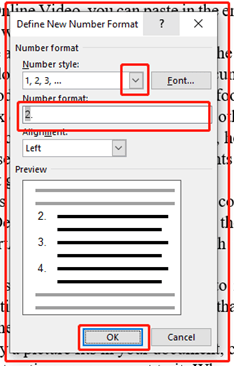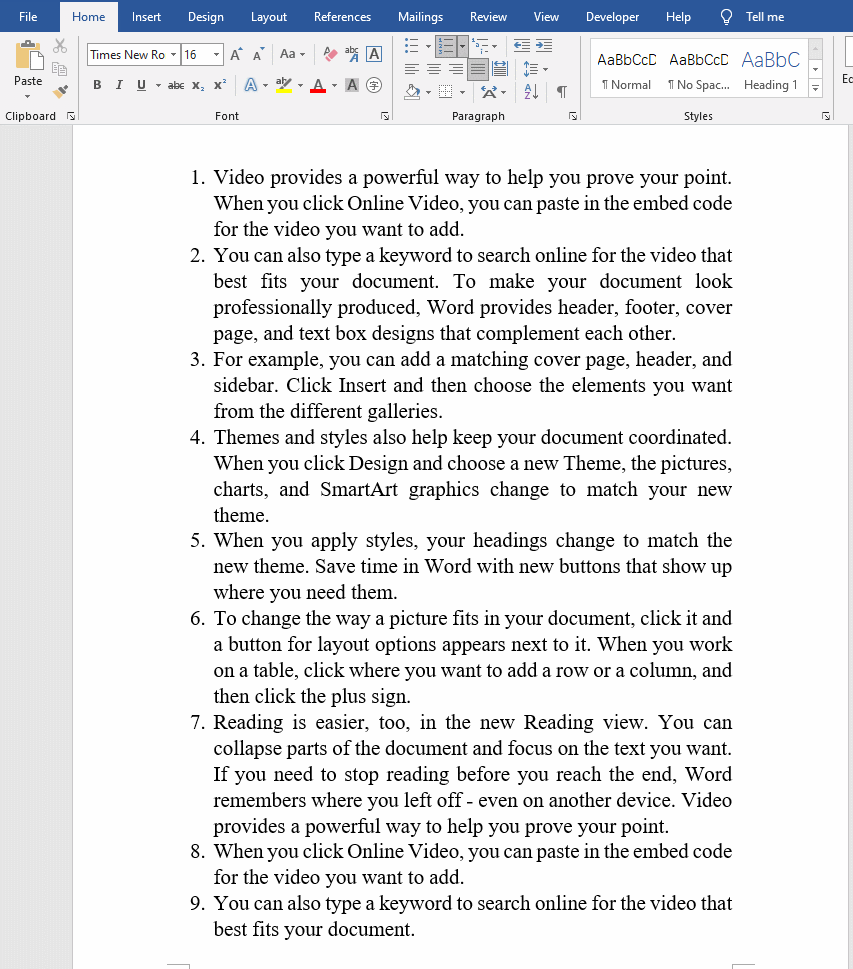 How To Custom Automatic Number Starting Value
As we all know, the default starting value of automatic numbering is1. If I want to start from any value, how should I set it?
Choose the Set Numbering Value behind Numbering and you can adjust the start value.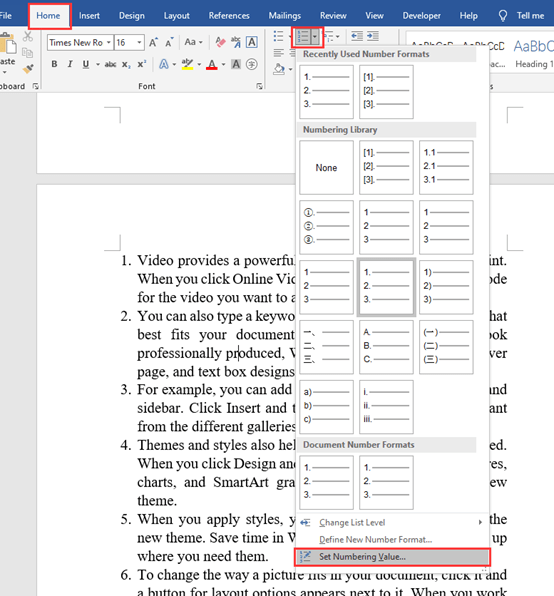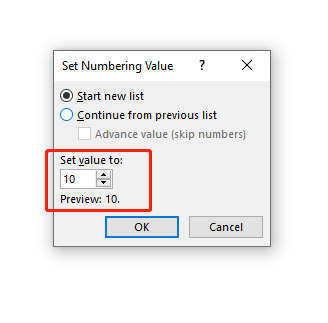 How to Cancel auto numbering?
If we manually enter the first value in document, after pressing Enter key, the second value will automatically appear, which means that Word has automatically turned on the automatic numbering function for you at this time.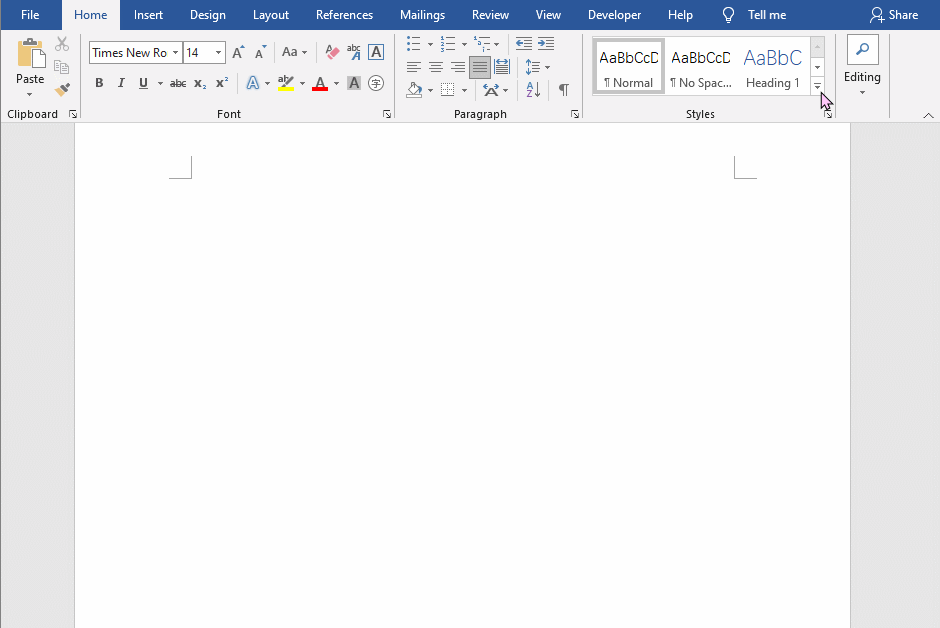 If we don't want to turn on this feature, how should we turn it off?
Go to File at the top of your toolbar and choose Options. Find Proofing and choose AutoCorrect Options.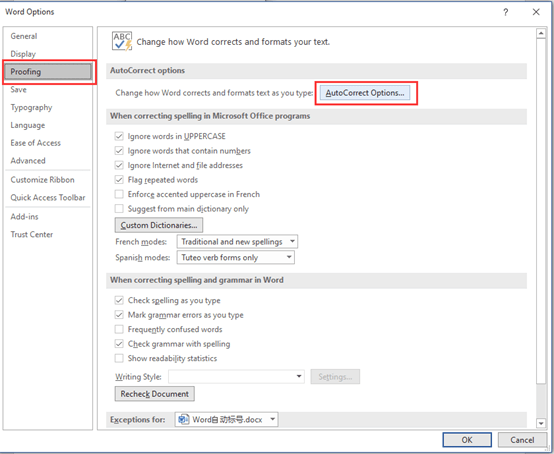 Now you got the AutoCorrect Window, and you need to uncheck the checkbox before Automatic numbered lists.