The auto numbering in Word can help you to create a numbered list or add sequence to existing paragraphs automatically, which is very time-saving. But in practice, there're some frequently happened problems can cause your inconvenience. Therefore, I'd like to share some useful tips to solve these problems in auto numbering.
1. How to Stop Auto Numbering
It the auto numbering has been activated, you can just click the flash icon before the number, choose Undo Automatic Numbering to stop it for this time, or choose Stop Automatically Creating Numbered Lists.

Alternately, you can toggle on/off the auto numbering by clicking File – Options – Proofing – AutoCorrect Options…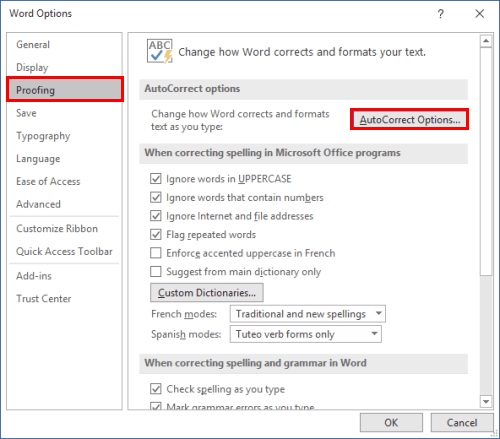 Then checking or unchecking Automatic numbered lists in the AutoFormat As You Type tab.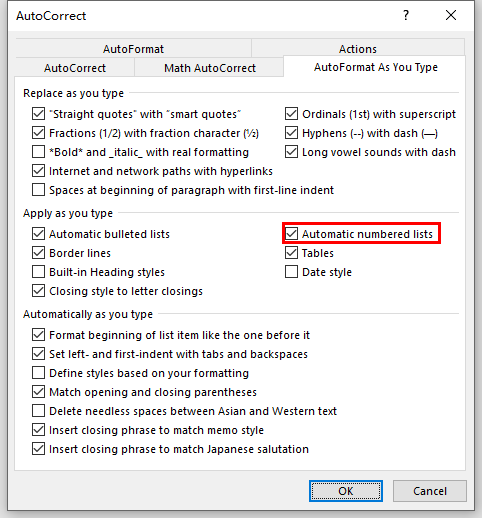 2. How to Use Numbering Manually
If you've stopped the auto numbering in your Word document and still want to add numbered list to paragraphs, you can active numbering manually.
Switch to Home tab in Word, find the Numbering button. You can either click it directly or click the small arrow to expand the menu, and choose a numbering format in the list. Then the button will turn grey.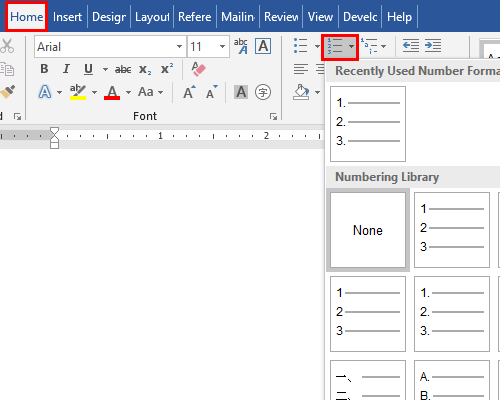 After that, you can input the content in the document, and each paragraph will be added a sequence number automatically.

Or you can select existing paragraphs and hit Numbering button to add sequence numbers to them.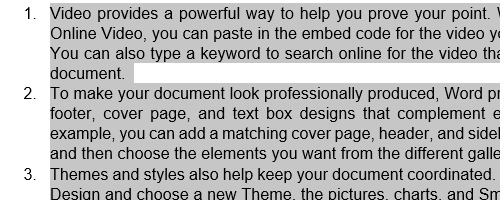 3. How to Change or Unify the Indents of the Number List
Sometimes the spaces between the sequence numbers and the text are various in different paragraphs. If you want to change or unify them, you can select the number list you want to adjust and right-click it, then choose Adjust List Indents… in the menu.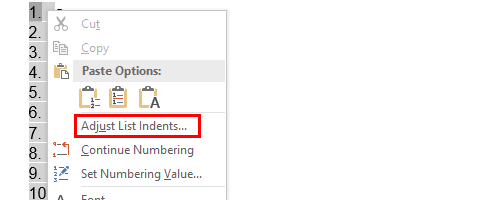 Make changes to the setting in the popping out window. For example, you can choose to Follow number with Nothing, or input/select a value of Text indent directly.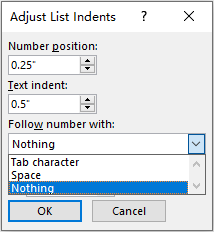 4. What if Number List becomes Discontinuous
You may also encounter a problem that the number list becomes discontinuous after deleting or modifying something.
For this situation, you just need to select these paragraphs with sequence numbers, and click the arrow beside Numbering to choose a template again.
5. How to Customize a Numbering Format
If you don't want to choose any of the templates in the drop-down list or Numbering, you can definitely customize a new one.
Click the arrow beside Numbering to expand the menu and select Define New Number Format… at the bottom.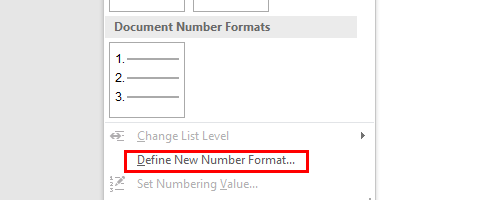 Then you can make your own choices in the popping out window, and hit OK to confirm it.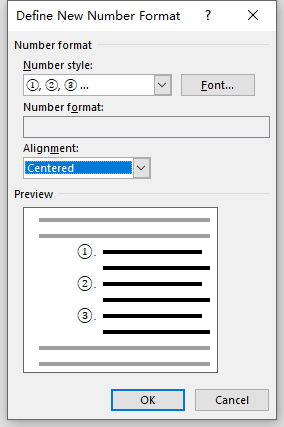 The customized numbered list will be added to your document directly.
6. How to Specify the Start Number of the List
If you don't want a numbered list starts from 1, just click an existing list, and choose Set Numbering Value… in the drop-down menu of Numbering.
Enter a number under Set value to, and hit OK.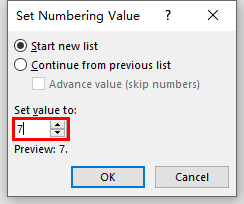 Then the numbered list will start from the specified number.