2022 is coming. I need to create a new workbook that contains all dates of 2022. So how to get all dates in Excel? Enter 1/1/2022 in cell A1 and use handle fill? That's too much trouble. There is a better way.
Type A365 in Name Box and press Enter key.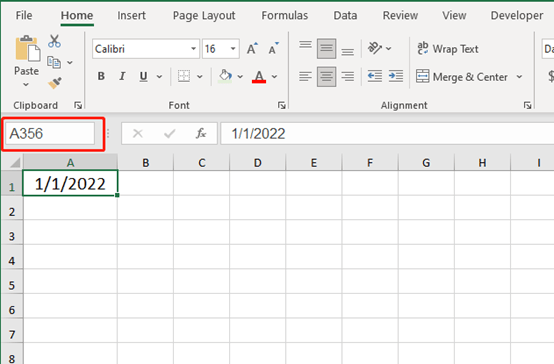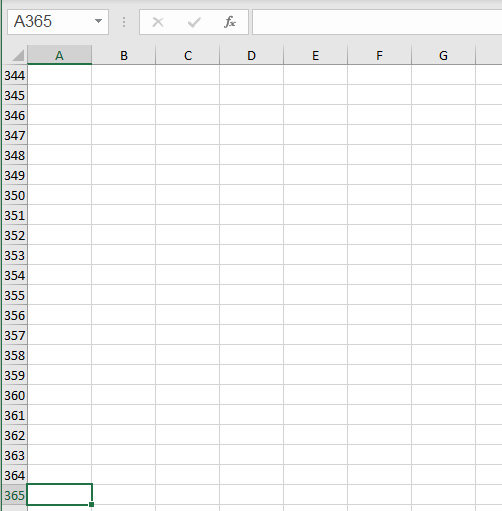 Cell A356 will be selected. Now we press Ctrl +Shift +↑. So we can select the area A1:A356.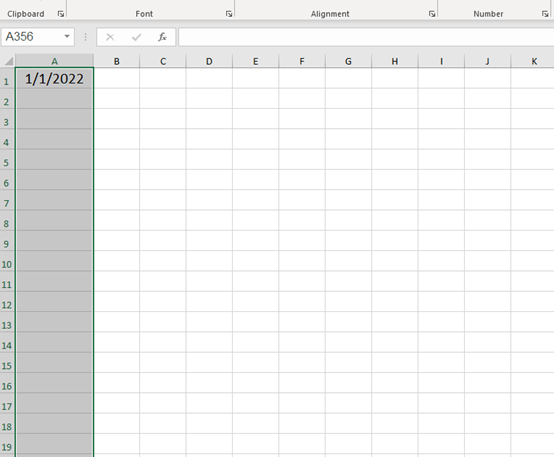 Now we click on Fill and choose Series in the list.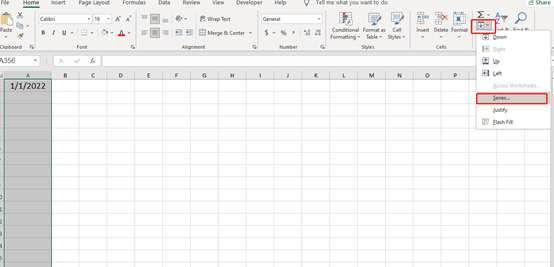 Check Date in the box, and hit OK.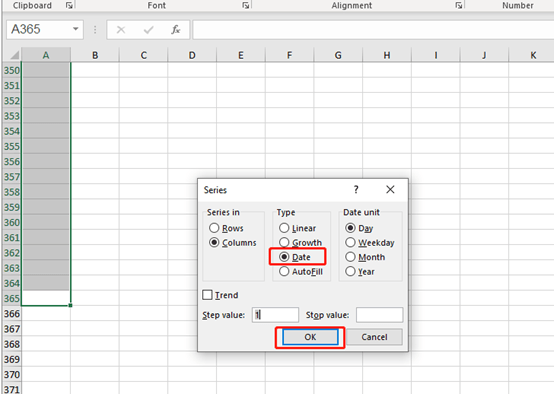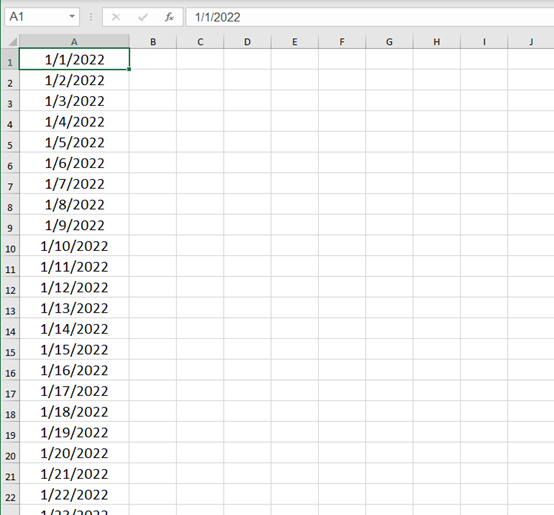 Well, perfect!