It's true that you can calculate the data in a Word table. But in case that you don't want to insert a table but still want to process some data in a document, I'll introduce a simple tip about activating the hidden calculation feature in Word.
Click File, choose Options – Quick Access Toolbar.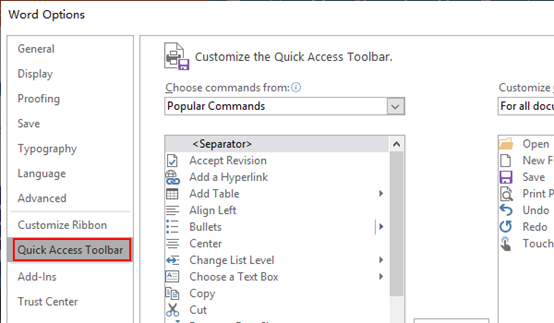 Select Commands Not in the Ribbon in the drop-down menu of Choose commands from.
Scroll down the list to find Calculate. Double-click it or hit Add button to put it in the list on the right.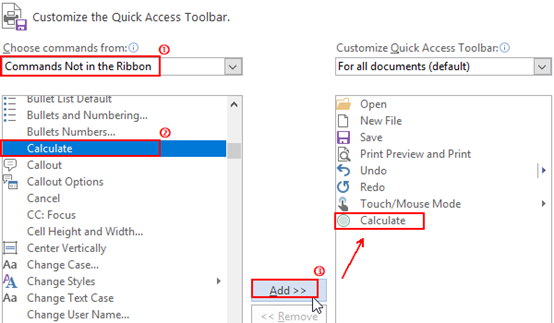 Click OK to confirm it. Then you'll see the icon of Calculate in the Toolbar.

To use this function, just input the data and formula, select them and click the Calculate button.

Now the result of calculation has been added to your paste board automatically. Put your cursor at the place you want to output the result and press Ctrl+V. Tada!