If you are viewing a long Word document which can't be read completely at once, adding a bookmark can be as helpful as a real bookmark in life. Let's see how to use the feature in Word 2016.
1. Open a document in Word, put your cursor at the place you want to make a mark.
2. Go to Insert tab and click Bookmark in Links section.

2. Type anything letters you want as the bookmark name. But numbes will be invalid. Click Add to implement it.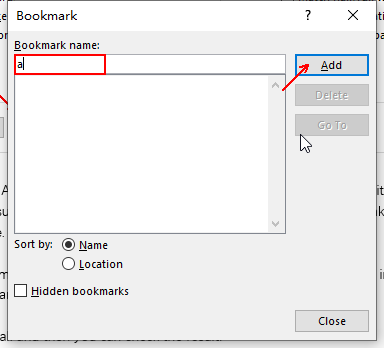 3. The Bookmark window will be automatically closed.
4. Open it again and you'll see the bookmark you saved has been added in the list. Select it and click Go To, you'll be led to the marked place immediately.