In our today's tutorial, we'll learn how to get age from birthday in Excel. We of course make a formula to compute the ages quickly. Let's check this out.
Here is a worksheet that contains several dates of birth.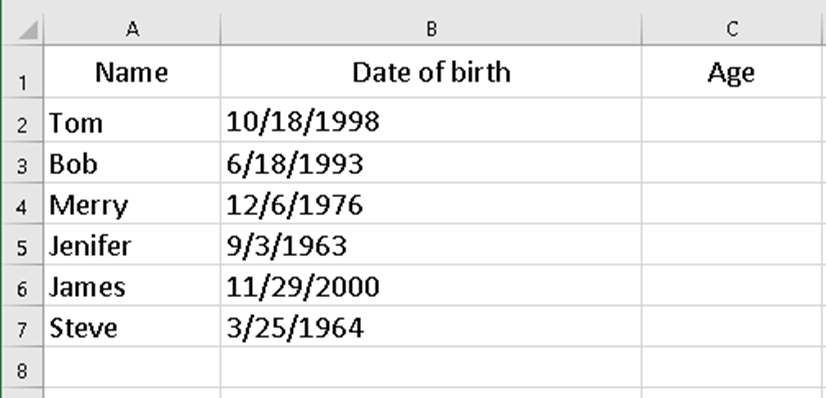 Type [=DATEDIF(B2,TODAY(),"y")] in cell C2 and press Enter key.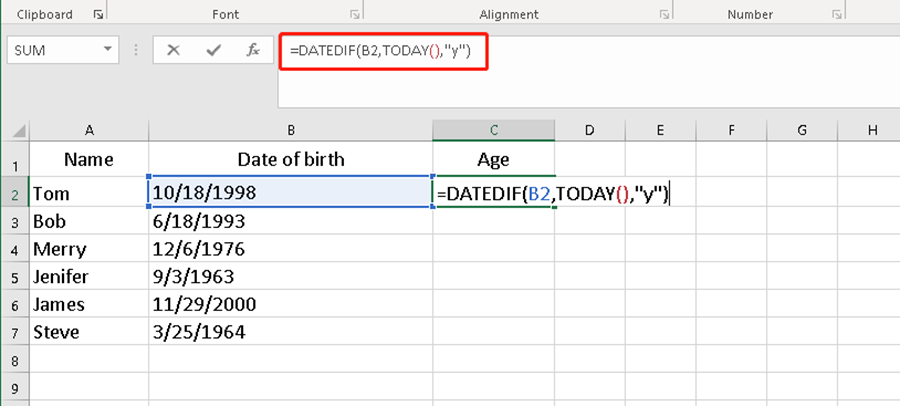 Use the fill handle to get all these ages.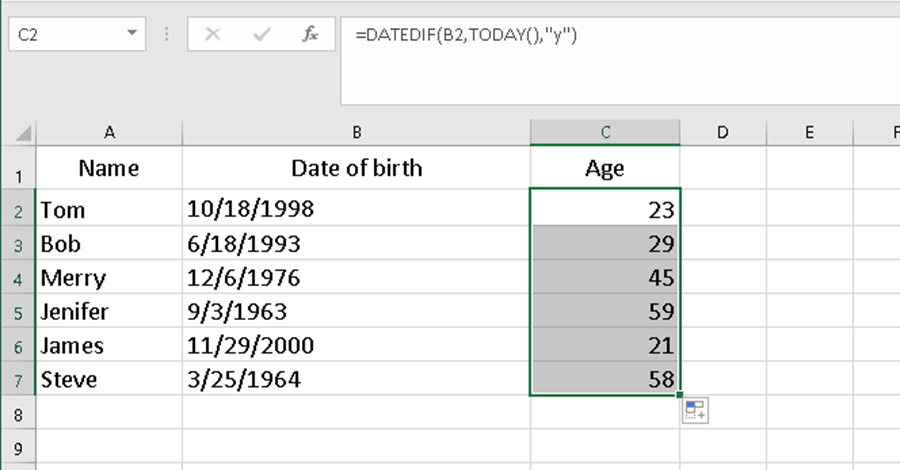 In addition to this formula, we can calculate age from date of birth with the YEARFRAC function.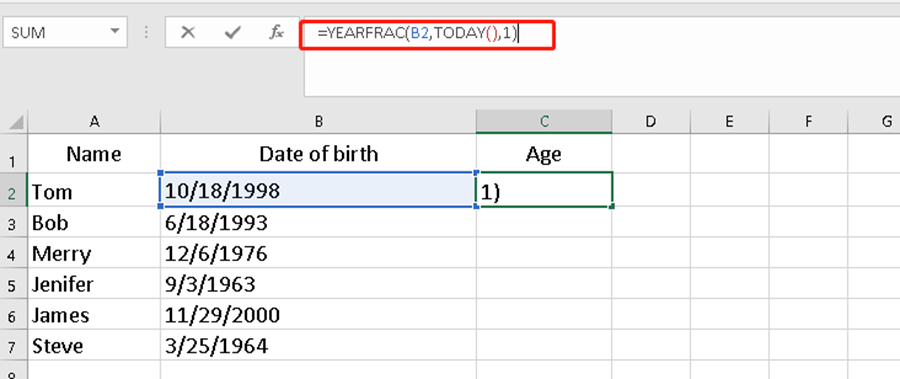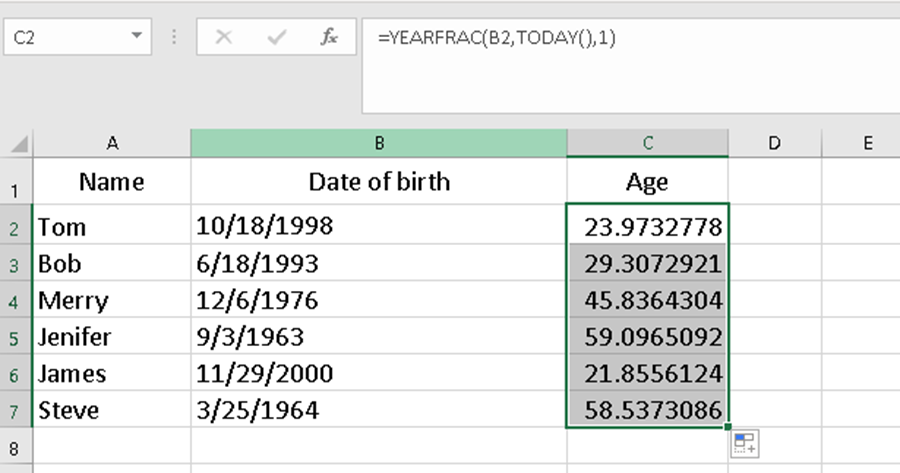 The result of the YEARFRAC function is a decimal number. If you want to fix this. You can click on the Decrease Decimal or use the ROUNDDOWN function.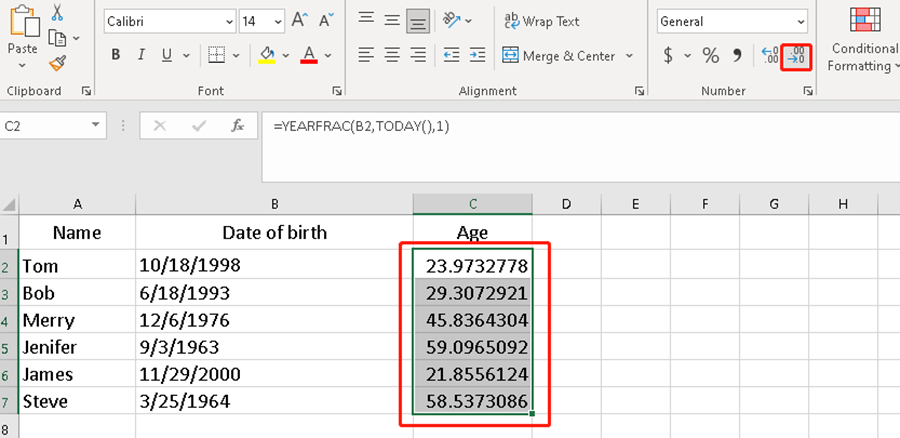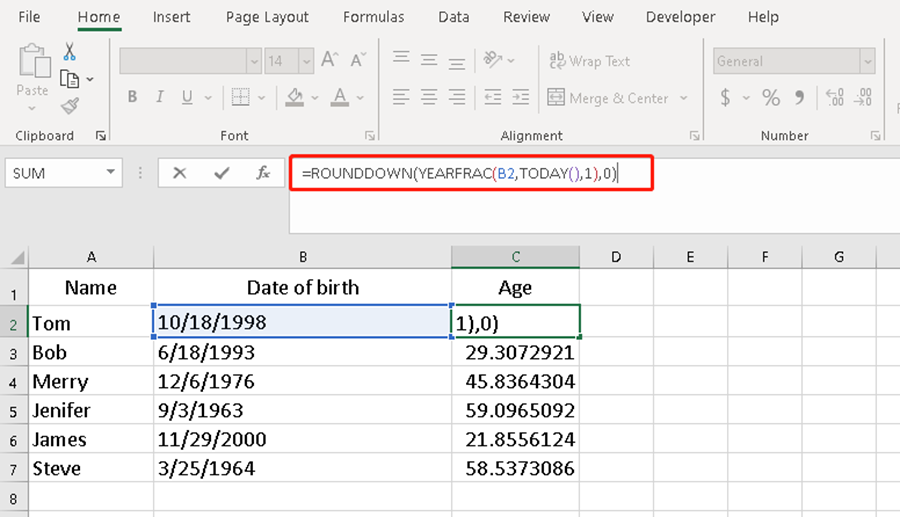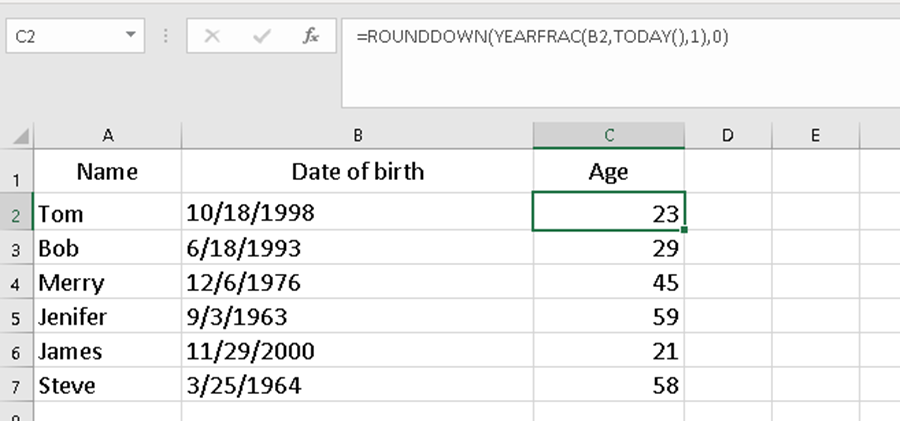 That's it. Hope this can be helpful to you. See you guys next time~