Yes, you did not misread the title, not PS, but Microsoft Word! You can change the background color of your ID photo just in Word document, that's cool. Ok, let's get to start this tutorial. Take this cute cartoon girl picture as an example.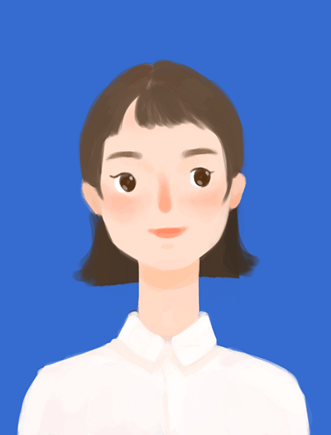 Step1: Open a Word document and insert this beautiful picture.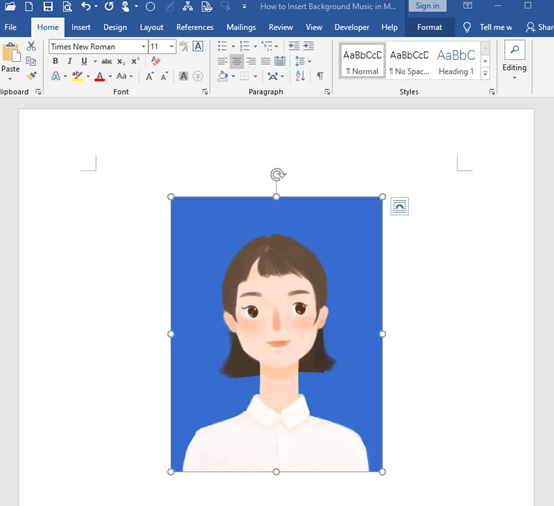 Step2: Select this photo and go to Format, click on the Remove Background.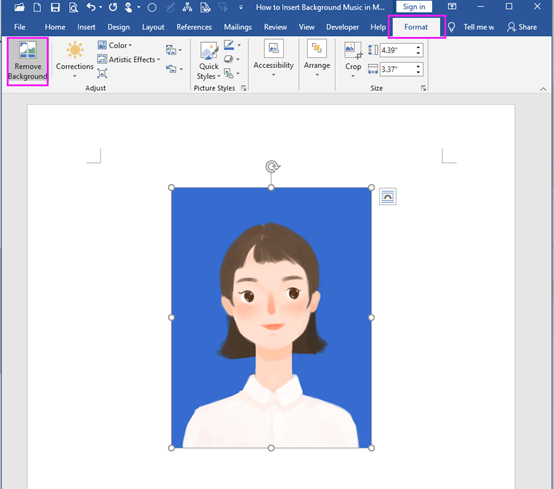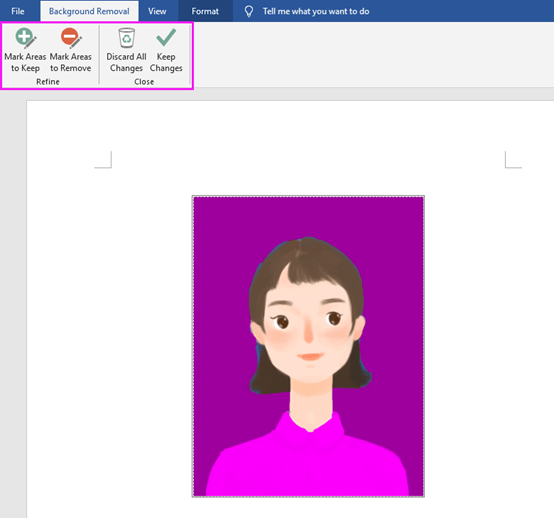 Word would recognize the background area and cover it with purple color. You can also adjust it manually by Make Areas to Keep or Make Areas to Remove.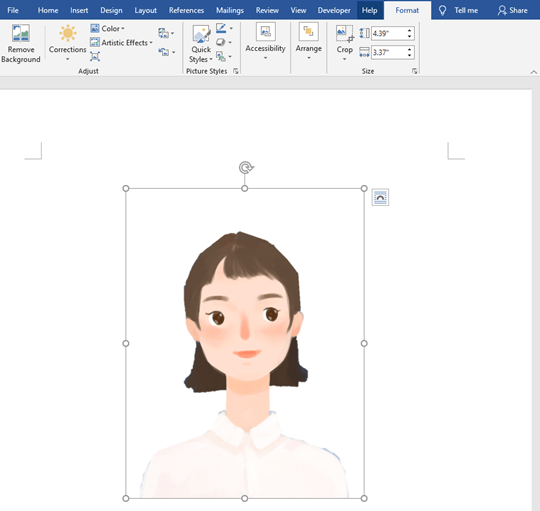 If you are a person who is good at drawing, you will perform well in this part. It's easy to see that I don't have such a talent. Remember to keep the character in the picture with no background color.
Step3: Right-click the photo and click on Format Pictures.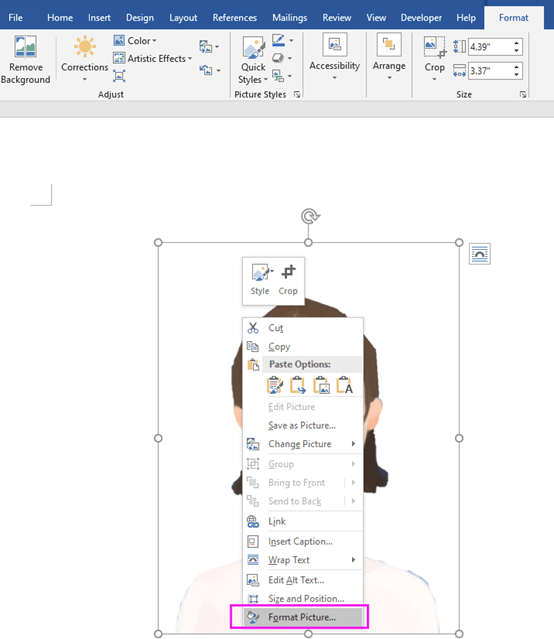 Go to Fill & Line and choose Solid fill behind Fill and adjust the color.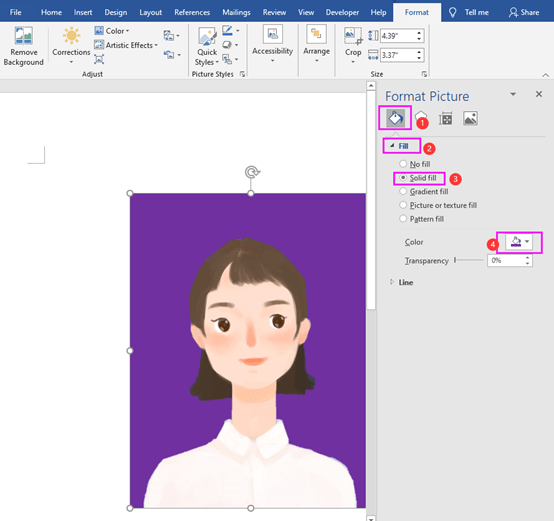 You can change the color you like. It's really cool and funny!
Actually, you can also finish this background color changing in Microsoft PowerPoint.