Do you ever think the text and app icons of Windows 10 are too small, too large or too vogue to see clearly? It's probably because of the unsuitable scaling size, and you can customize the setting as you like with following steps:
1. Right-click anywhere at the blank area of desktop, choose Display settings in the menu.
Or you can click Start button and choose Settings. Choose System in Windows Settings.
2. Then switch to Display tab. You shall find Scale
and layout on the right side. Click that small down arrow to expand the drop-down menu, you can choose different size of text, apps, and other items here easily.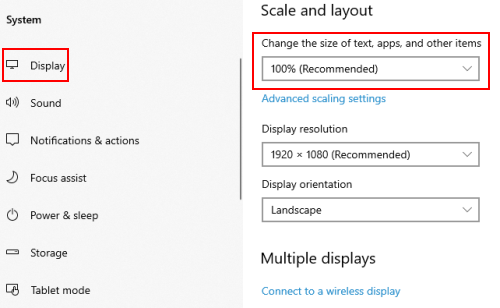 3. If you are not satisfied with these pre-set scales, you can Advanced scaling settings to customize the scaling size you like. Just enter a number between 100 – 500 and click Apply to implement it.