Comparing to Word DOCX, TXT is a more general format of document which can be viewed perfectly on almost all kinds of devices. Therefore you may want to convert DOCX to TXT sometimes. Here's the method based on Word 2019.
1. Export
Click File tab in the Word document.

Switch to Export panel and choose Change File Type.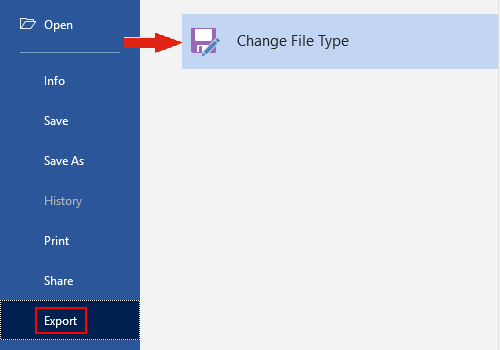 Select Plain Text (*.txt) in Other File Types of Change File Type section on the right. Then hit Save As.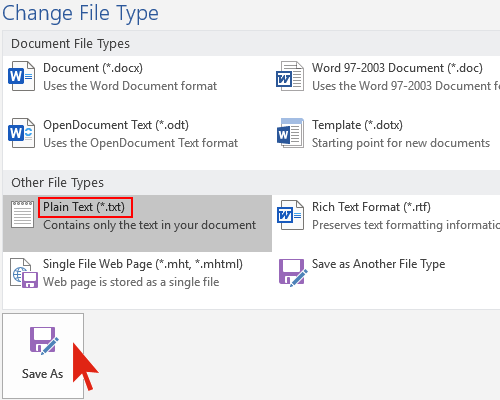 Choose a folder on your computer and click Save to place the TXT.

A window of File Conversion will pop out. Leave it as the default setting if you are not familiar with those options. Then hit OK to implement it.
It will create a copy of this document but with the format of TXT.
2. Save As
This way is probably more common.
Switch to File tab as well. Choose Save As – This PC (or Browse) to find a folder on your computer to output the document.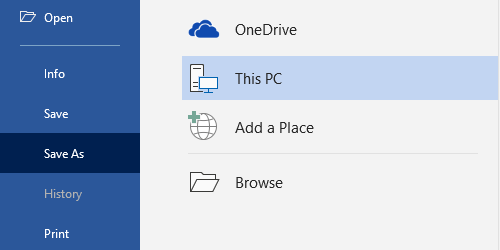 Choose Plain Text (*.txt) in the drop-down list of Save as type. Then hit Save to locate the TXT.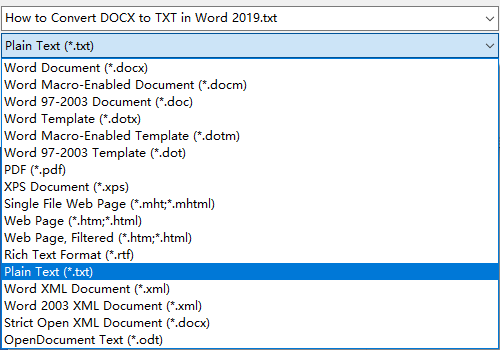 Let the setting in File Conversion window stay as default. Click OK to confirm it.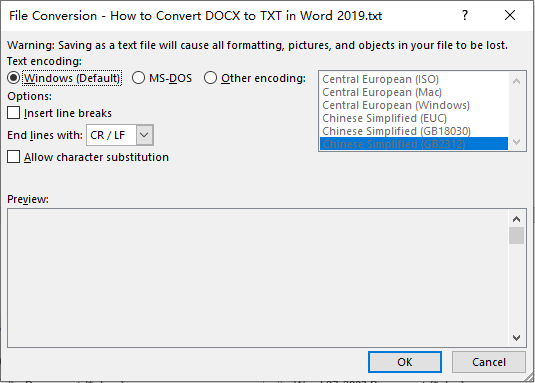 Then, similarly, it will create a TXT copy of your DOCX document in the place you choose.