When we creating some reports in Word, it is inevitable that some tables will be inserted in it. If your report is a relatively wide horizontal table, and your Word document page is a vertical page, how do you insert it?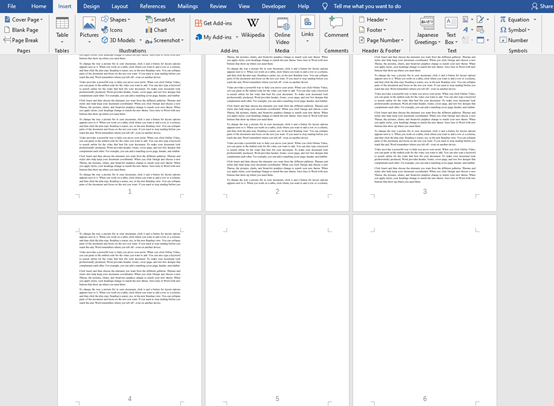 For example, let's set the fifth page into landscape page.
Place the cursor at the end of the fourth page, click on Layout>Breaks> Next Page.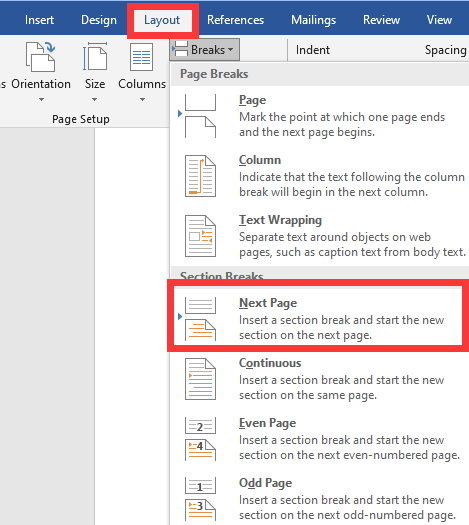 After the cursor placed at the beginning of the fifth page, click on Next Page again; finally Position the cursor on the fifth page and click Layout>Orientation>Landscape.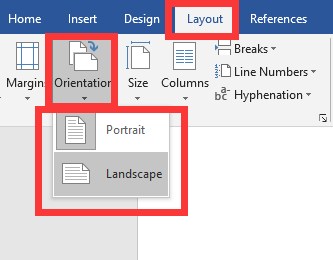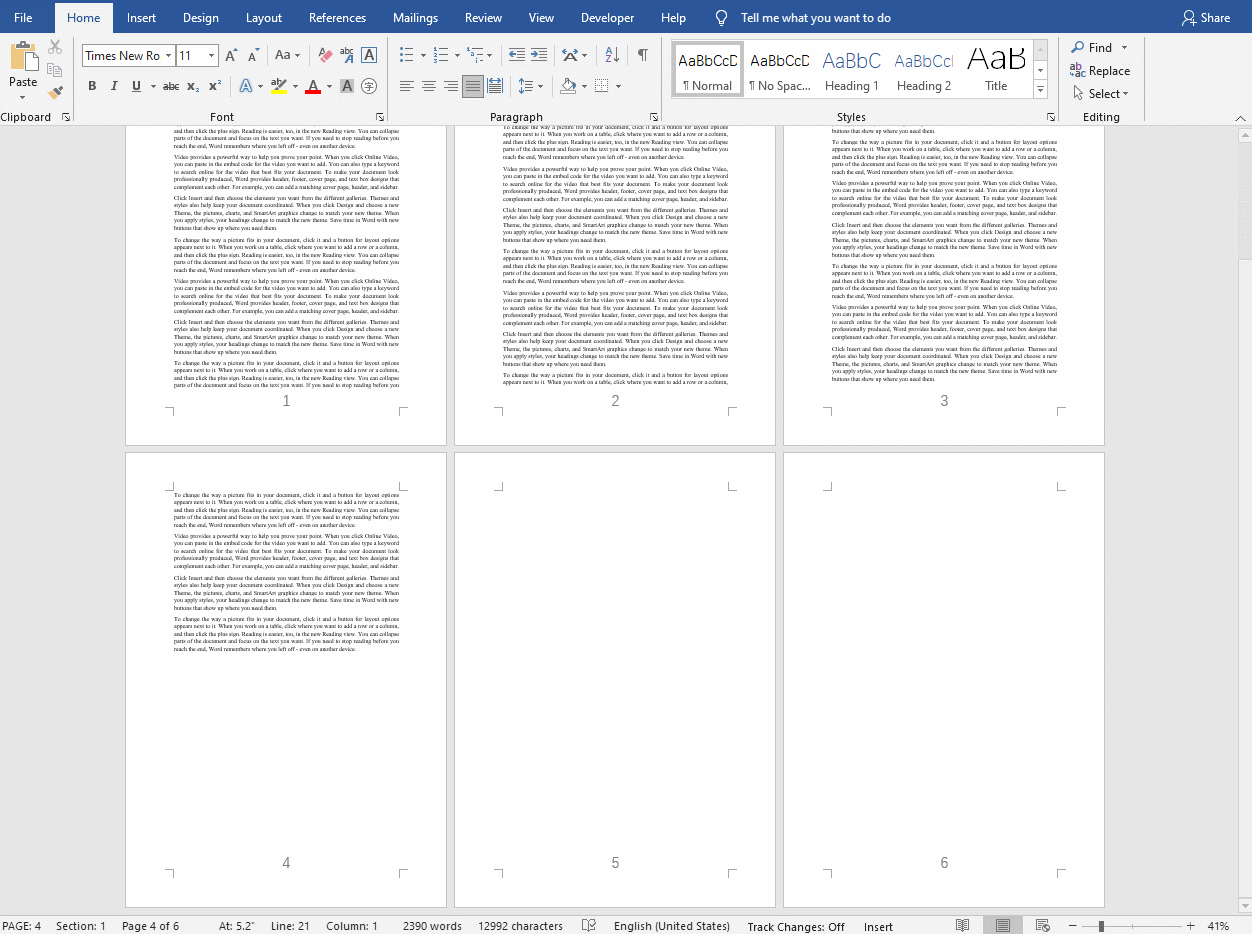 How to Change the Select Text into Landscape Page?
Highlight the text first and go to Layout, then open Page Setup Window. Choose Landscape and Apply to selected text.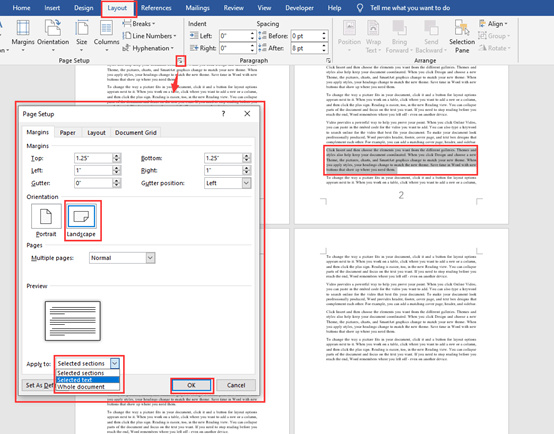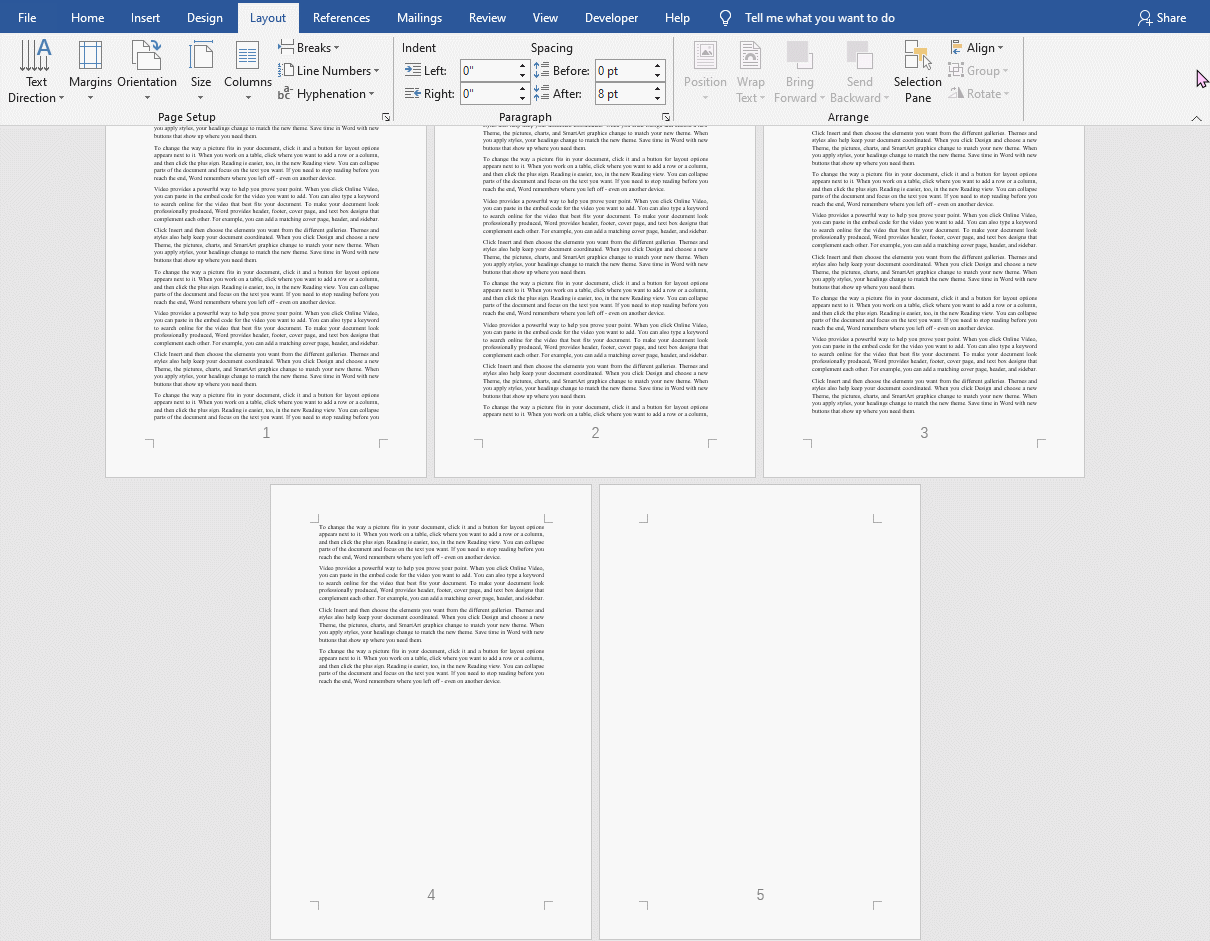 This method also apply to table.