By using activity history (Timeline) , you can easily see all the documents or web pages visited on a certain date and easily switch back to them. Although this sounds quite useful, many users have privacy concerns, and if you don't want Windows 10 collecting your activities, it's possible to disable activity history (Timeline) with a few clicks.
1. Click Start icon at the bottom left of the screen, next click Settings icon in the pop-up window.
2. The Windows Settings dialog box will display, scroll down and click Privacy button.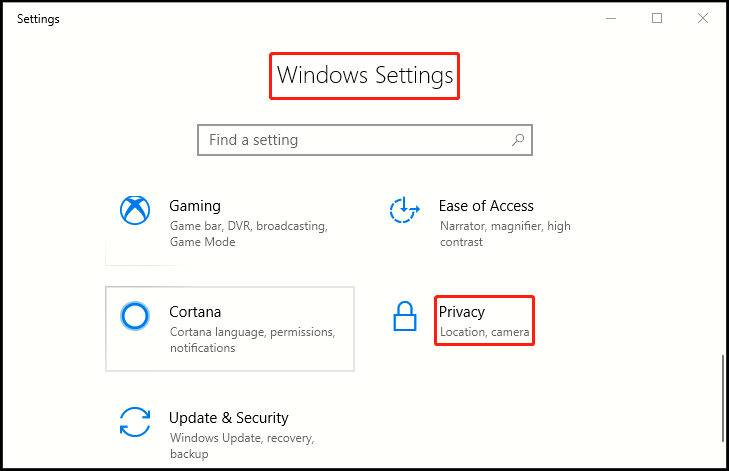 3. Another window of Setting appears, click Activity History in the left pane, there are two built-in options: Let Windows collect my activities from this PC / Let Windows sync my activities from this PC to the cloud. Make sure you don't check any of them.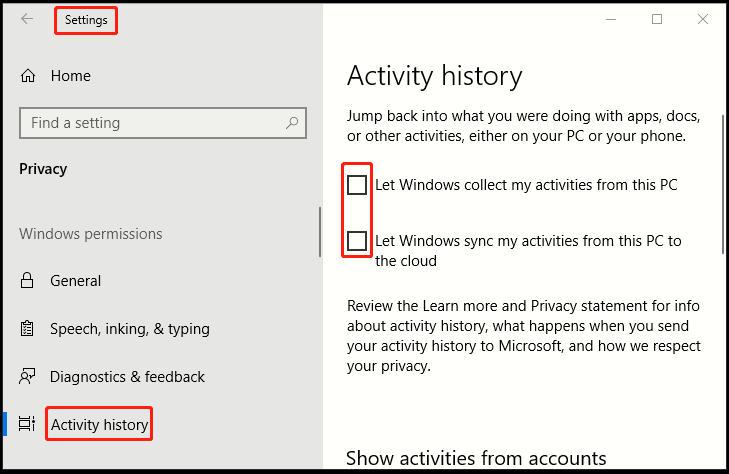 4. Under Show activities from accounts, turn all your accounts off to hide their activities from your Timeline. Under Clear activity history, click the Clear button.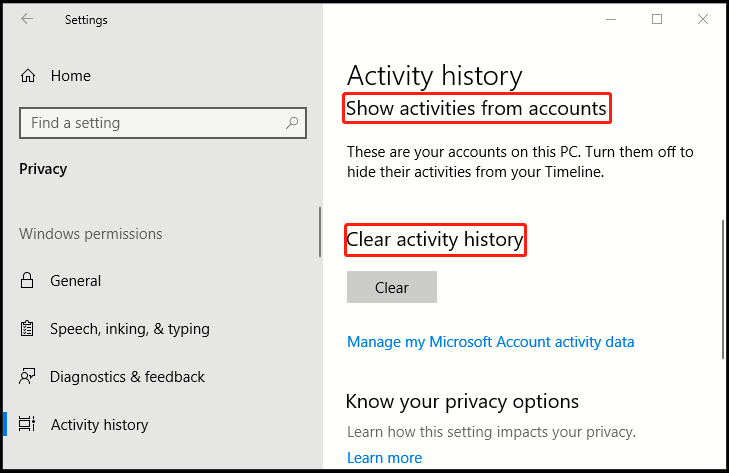 5. Diagnostic data is used to help keep Windows secure and up to date, troubleshoot problems, and make product improvements. So click Diagnostics & feedback in the left pane, and you can choose how much data you send to Microsoft. Regardless of whether you select Basic or Full, your device will be equally secure and will operate normally.
6. Now you need to select Basic to complete all the settings: Send only info about your device, its settings and capabilities, and whether it is performing properly.