Bing Dwen Dwen is the official mascot of the 2022 Winter Olympics, it's really so cute that so many people want to buy it. Before we get a Bing Dwen Dwen, we can draw one just in PowerPoint.
Go to the Draw tab and draw an ellipse that is wide at the top and narrow at the bottom.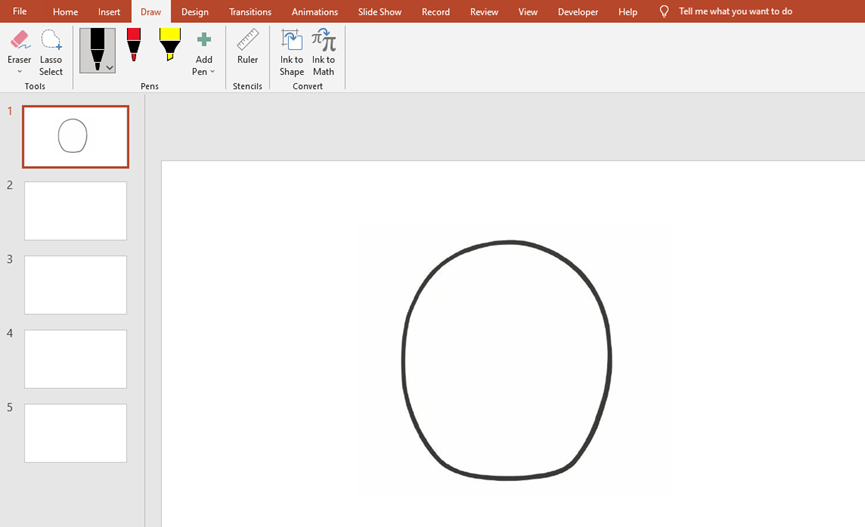 Draw its ears and color them.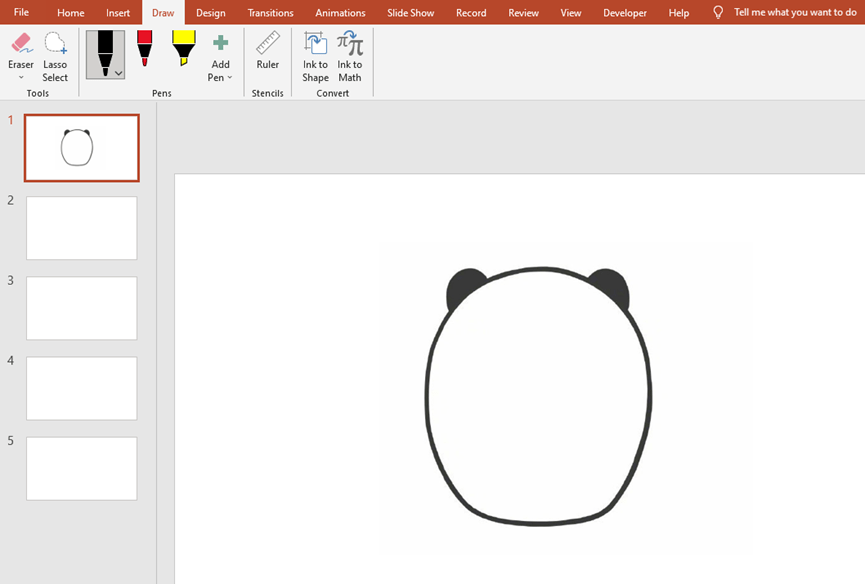 Then, its arms. Remember to draw a heart on Bing Dwen Dwen's palm.
Oh, its short feet.
Now, we need to draw a circle like a steamed bread shape.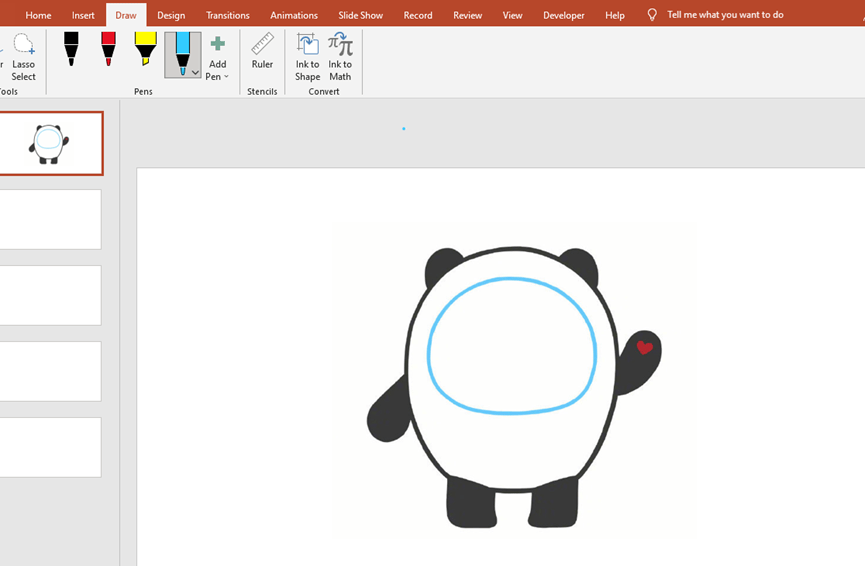 Repeat the circles. Yeah, they are colors of Olympics rings.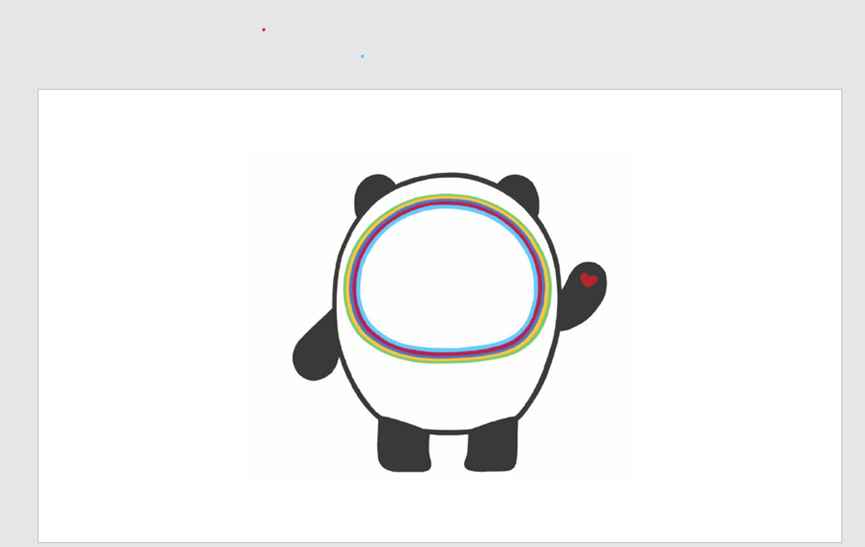 Draw its oval black eyes. You can also insert two ovals.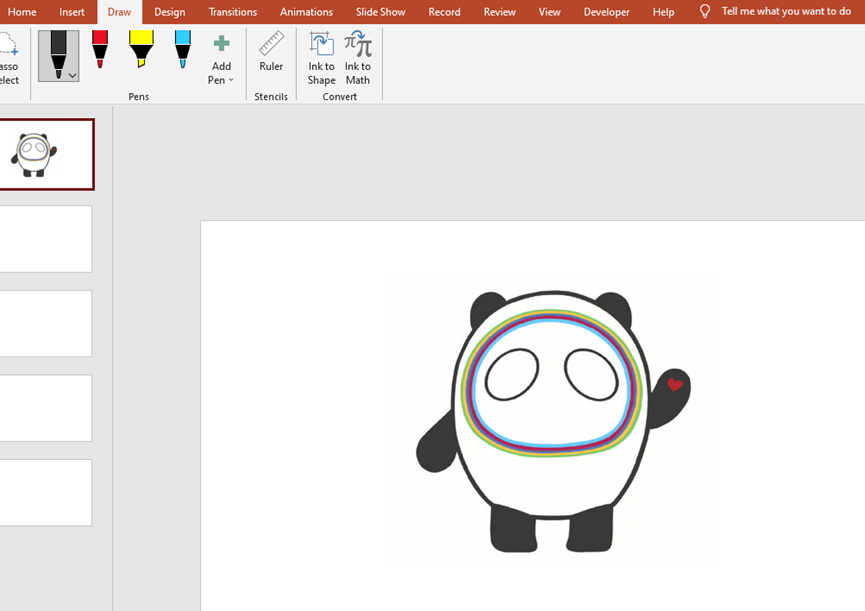 Adding two Hollow Circle and two white circles.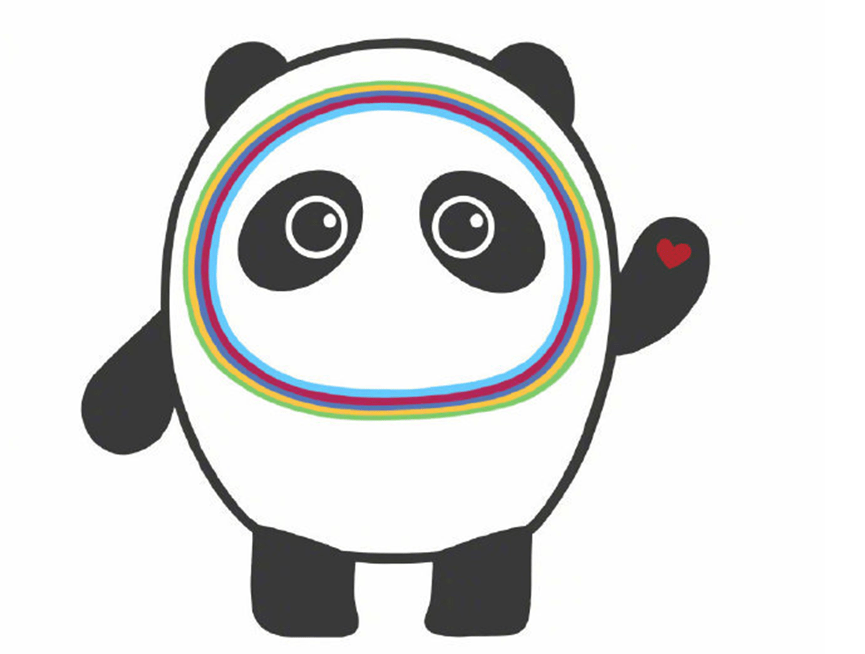 At last, its nose and mouth.
Oh, we got a perfect and cute Bing Dwen Dwen.