Many computers now come with their own cameras, so you can use them to record videos or video chat with your friends and family. But the camera also involves issues of privacy and security, and it is best to turn it off when not in use. So how do you turn the camera on or off in Windows 10?
First, you should make sure your computer has a camera. If you are not sure, check it out before turning it on or off.
1. Right-click This PC to choose Manage in the menu.
2. Click Device Manager in the left list. If your computer comes with a camera, you should be able to find it on the right.
For me, it's under Imaging devices.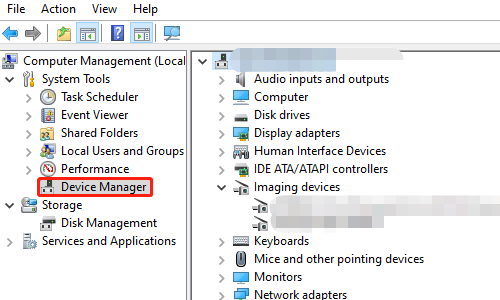 3. Now that you know there is a built-in camera of your computer, you can toggle in on or off freely.
Tap Start button, click Settings on the left sidebar, or press [Windows+i] to enter Windows Settings.
4. Click Privacy and then scroll down to find Camera. You can see a sentence here – Camera access for this device is on or Camera access for this device is off. It's the current status of your camera. If you want to change it, just hit Change button below it, and toggle it on or off in the small popping out window.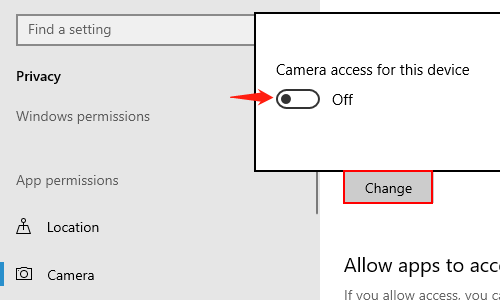 5. You can also Choose which Microsoft Store apps can access your camera under the premise of your camera being turned on. Thus you can only approve the apps that really need to access your camera.