In Microsoft Word, Ruler is a useful tool for typesetting. But it's not always shown by default. It's better to toggle it on if you want to adjust the layout more intuitively. So, how to enable the horizontal ruler and vertical ruler in Word?
How to Enable the Horizontal Ruler
It's very easy to add horizontal ruler to your document.
1. First, Switch to View tab
2. Select Ruler in Show section .

How to Enable the Vertical Ruler
with only horizontal ruler, it may also cause inconvenience to users in typesetting. To enable vertical ruler in Word, just follow these steps:
1. First, open the document, click File – Options.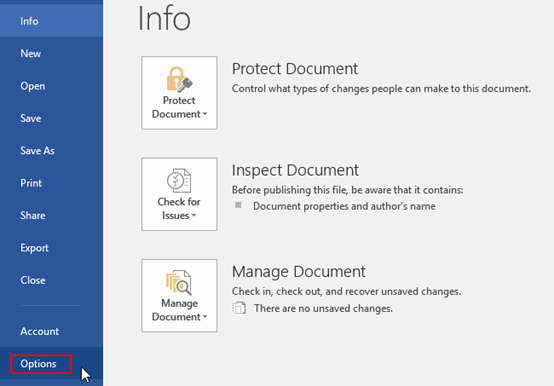 2. Choose Advanced. Stroll down the page to find Display section, then check the option of Show vertical ruler in Print Layout view.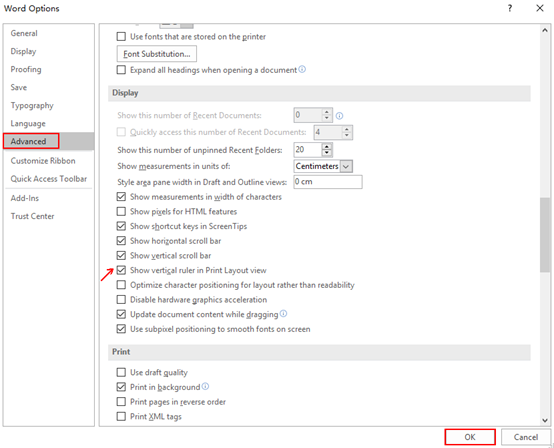 3. Check your document, the vertical ruler should have been added on the edge of the page now.
How to Hide the Ruler in Word
If you've done editing the layout and want a pure page without any added ruler, just go to View tab again and uncheck Ruler option in Show section.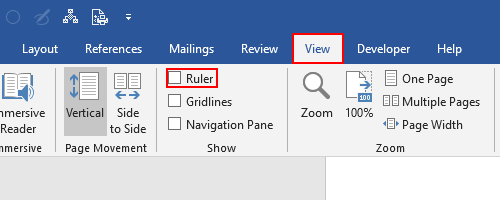 All the rulers will disappear immediately.