Page margin is an important factor of the layout in Word. It decides the width of the text section on a page. If you want to typeset a Word document to make it meet your needs, you can customize the page margins at first.
1. To set a proper page margin for your document, click Layout – Margins.

2. Here you can choose from several preset patterns, or click Custom Margins for to customize your own settings.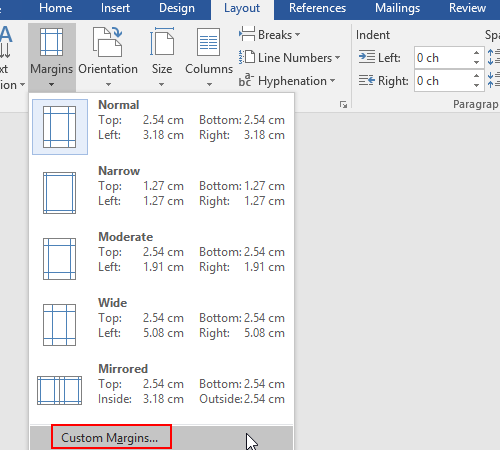 3. In Page Setup window, you can make you own decision on Margins, Paper, Layout and Document Grid. As for Margins, you can customize the margin of Top, Bottom, Left, Right, etc. separately.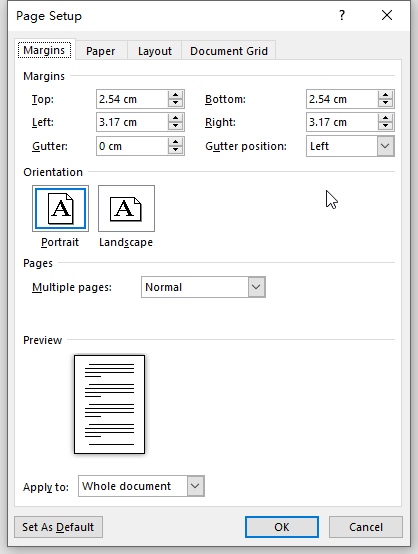 4. After finishing the setting, click OK to implement it. Then the page margins with change according to your settings.