Page footer often appears in formal documents, books and magazines. It conveys many information like page number, date, company name, document title, etc. and the method to insert a page footer in Word is quite easy.
1. First, double click the footer area to enable Header & Footer Tools.


2. Click Footer and choose a pattern in the list.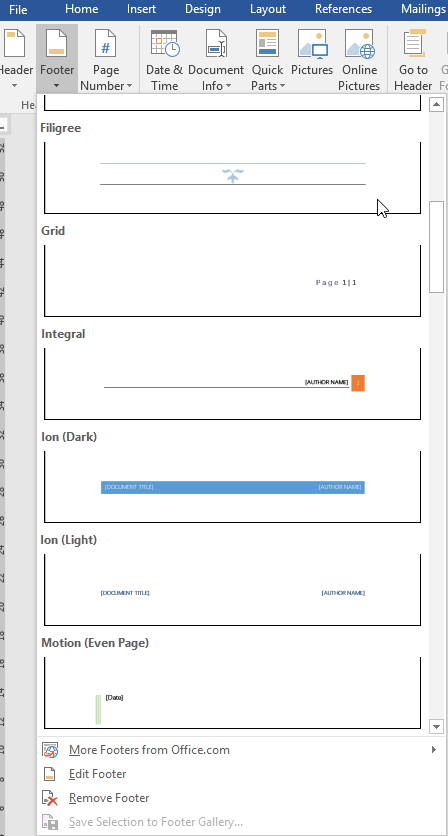 3. Input the content as you like.

4. If you want to adjust the position of the text in footer, select it and make use of the functions in Home tab like Align Left, Center, Align Right, etc. and the position section of Header & Footer Tools.


5. If you don't want the footer any more, just click Remove footer in the Footer menu.