Sometimes we need to enter a lot of repeated data or text in the Excel table. It would be a waste of time if we fill in one form one by one. So how should we improve efficiency? In other words, how should we enter a large amount of repeated data at once?
Highlight the Area and Press F5. Pressing F5 can quickly open the Go To box, then click on Special.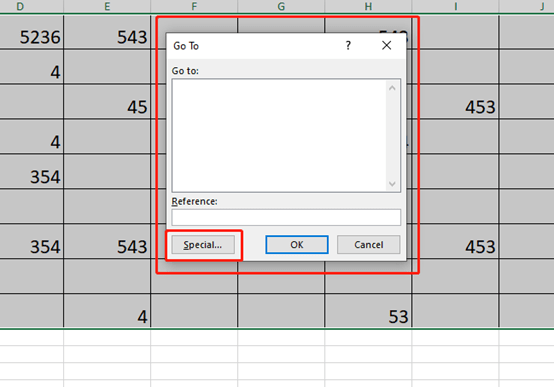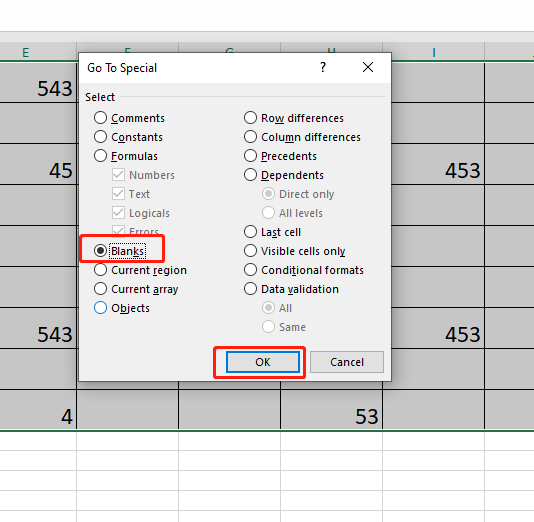 Select the Blanks in the window, and hit ok.

Now, you can find that all the blank cells in this area are grayed.
Just enter the data or text in one of the blank cell and press Ctrl and Enter keys.
In this way, you have completed the quick input of repeated data.
Congratulations, you've learned a new skill!