As the computer has been used for longer, we often encounter the situation of insufficient C drive space. Today, Sandra will tell you a very simple way to extend the C drive of the win10 computer system, so that your C drive will once again free up a lot of space.
Step 1:
Go to This PC on your desktop and right-click to choose Manage in the list.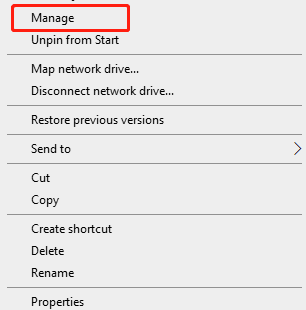 Step 2:
Find the Disk Management behind Storge and click it. now you can see the specific information of each disk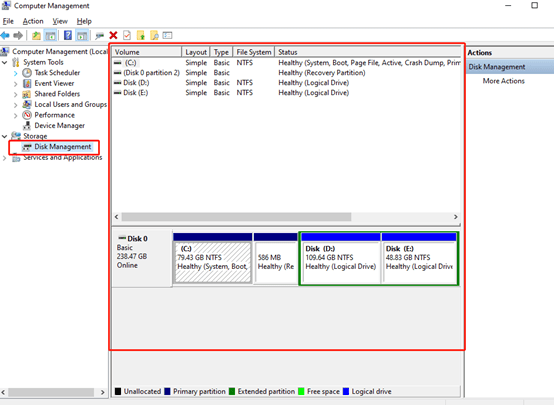 Note:
Here we assume that D disk is the disk we need to extend, and then E disk must be a local disk that provides expansion space. This is because the local disk that provides expansion space must be located adjacent to the right /left side of the disk that needs to be extended. What we are extending here is the D disk, and the adjacent one on the right is the E disk, so only the E disk can provide space. Therefore, those who want to extend the C drive must choose the adjacent disk on the right/ left of the C drive as the target to provide expansion space. And before the specific steps, you need to back up the disk files that provide expansion space to avoid losses.
Step 3:
Now we right click the E disk to choose Shrink Volume.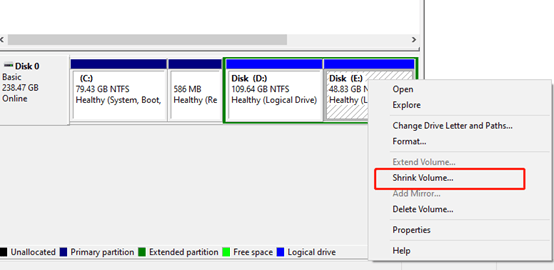 Step 4:
Then we type the amount of space to shrink in MB. Since this is in MB, if we want to compress 10G of space, we have to enter 10G*1024=10240MB, which is the number [10240]. Then click [Shrink]. It should be noted that the amount of compressed space should be less than [available compressed space]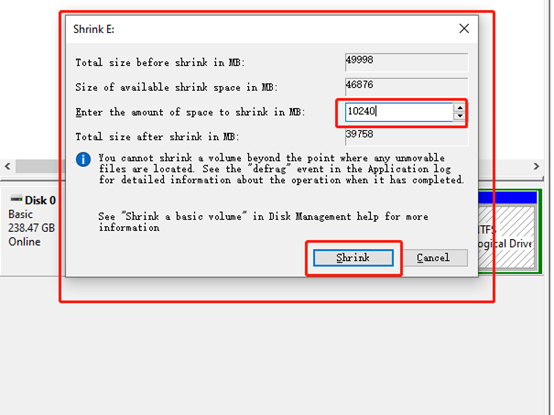 Step 5:
Then, we will find there will be a green part that means you have a Free space. Right-click the green part and choose Extend Volume.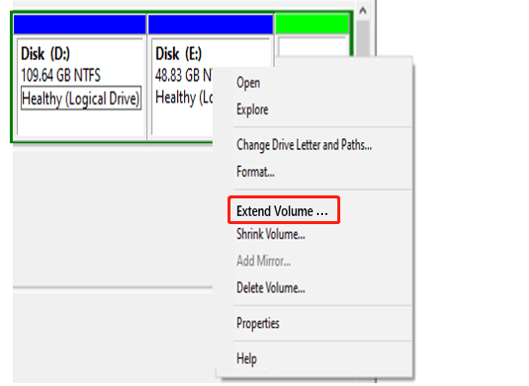 Step 6:
Type in the maximum available space in MB and click on the Next button.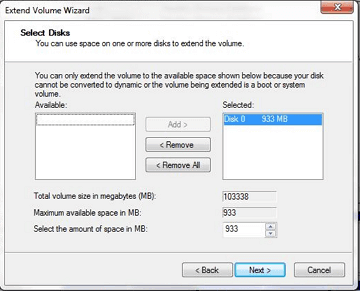 Now you will find that the D:\disk has been extended. So you can also extend C:\ disk through these steps.