In our previous tutorial, we learned how to extract numbers from text in Excel cells.
In our today's sharing, we'll keep learning something about this. That's how to extract numbers from cells in Excel. We can do this in a very easy way. let's check this out.
Looking at this screenshot, in these 18 cells, some are containing numbers, and others words.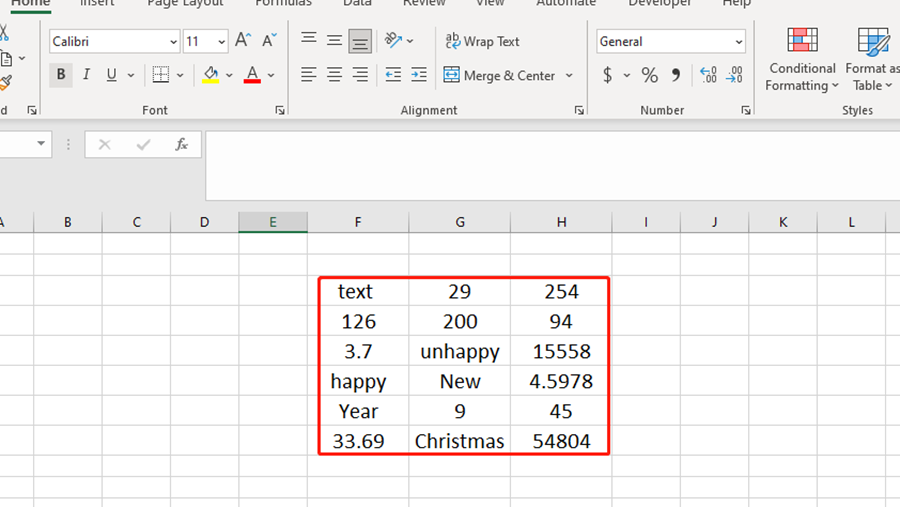 How should we extract all the number cells? (Cells containing numbers)
Just copy and paste. Select the area of these 18 cells and press Ctrl and C keys together to copy them.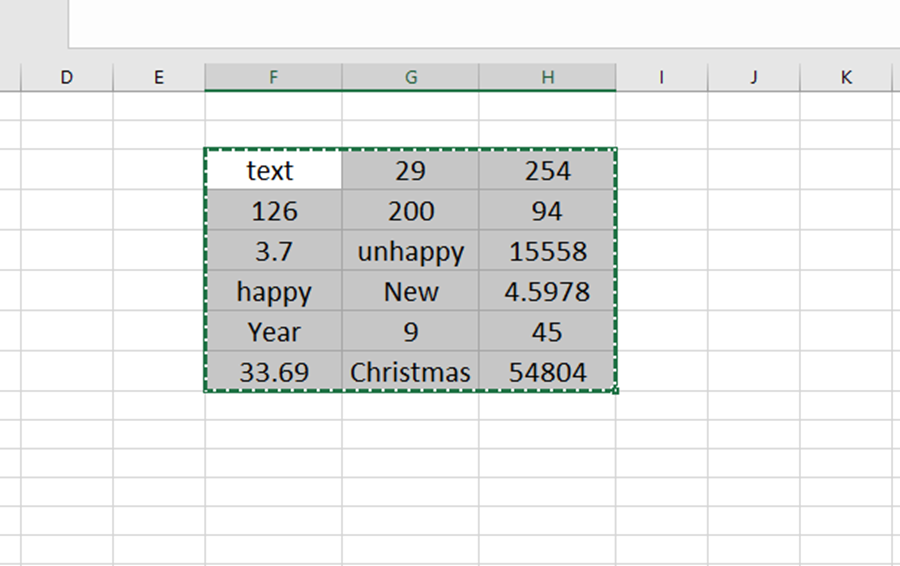 Then right-click on any blank cell.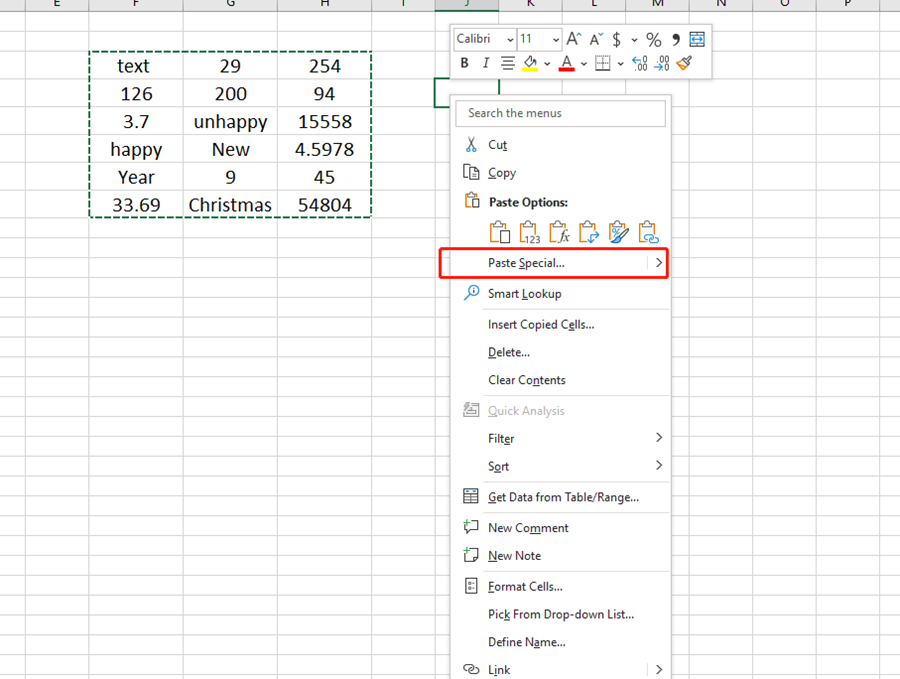 Choose the Paste Special of the list.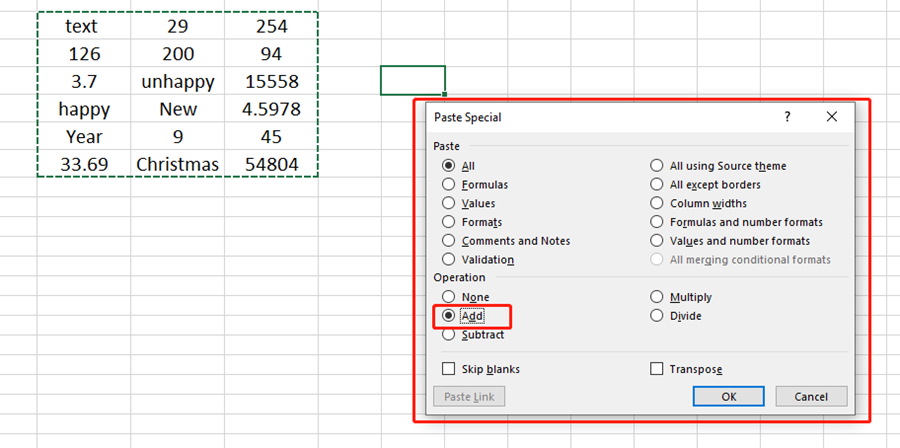 Check the option Add and hit ok.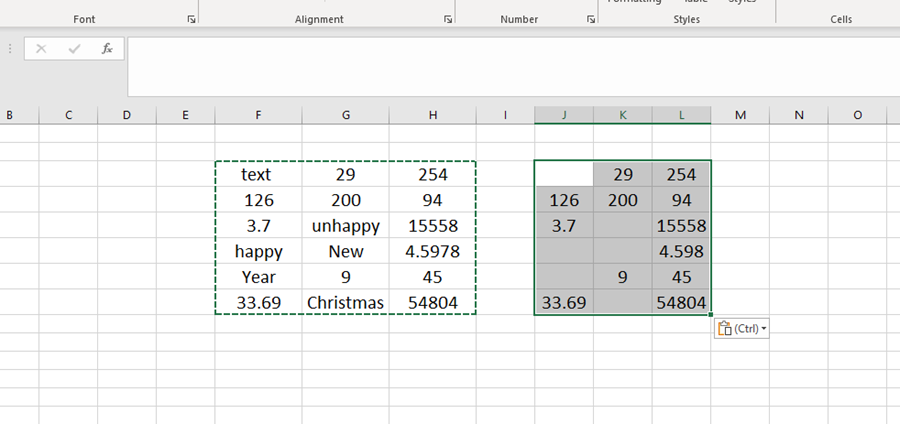 Now all the number cells are extracted here. Do you have any other way to handle this? Please feel free to leave a comment. See you next time~