Sometimes we need to print an Excel worksheet and sign on it. So, underlining blank space after the text is essential. in our today's tutorial, we are going to learn a method to quickly underline blank space after text in Excel.
Looking at this screenshot.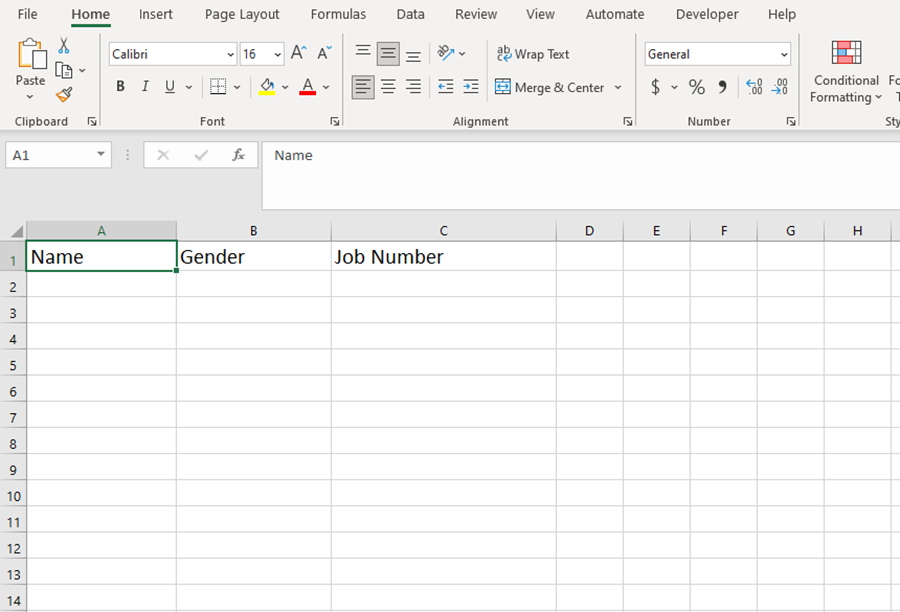 Now we need to underline blank space after text "name, gender and job number".
Select all the cells we need to add underline then press the Ctrl key and Exclamation mark key together to open the Format Cells window quickly.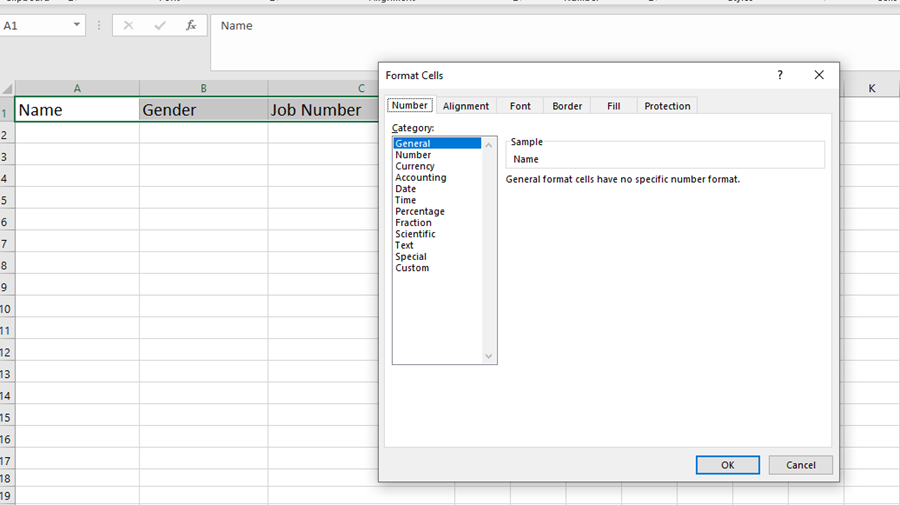 Go to Custom in the list of Number and type @*_ in the box.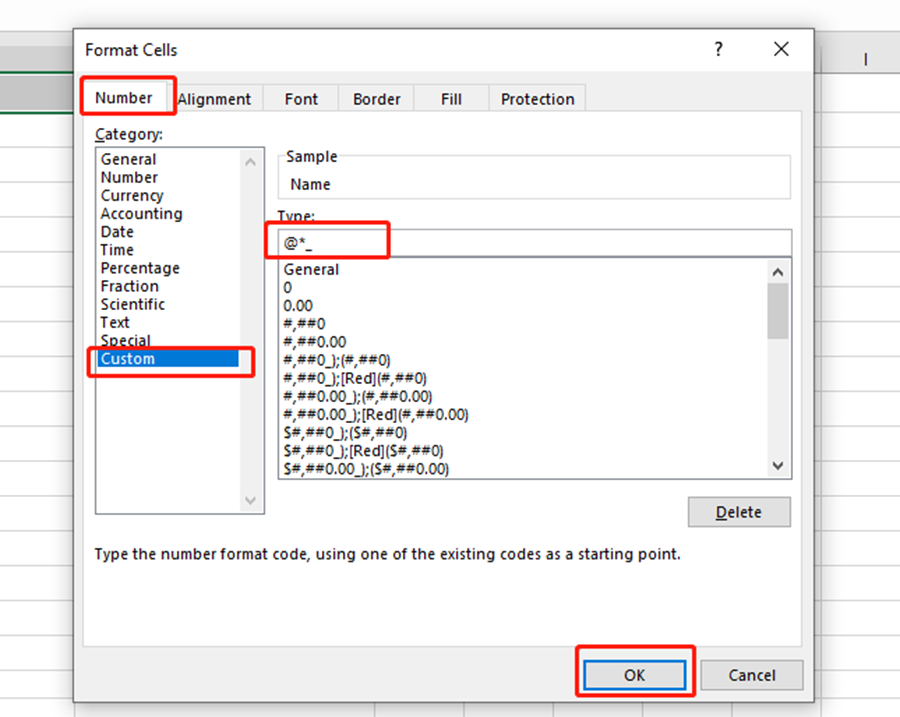 Hit Ok.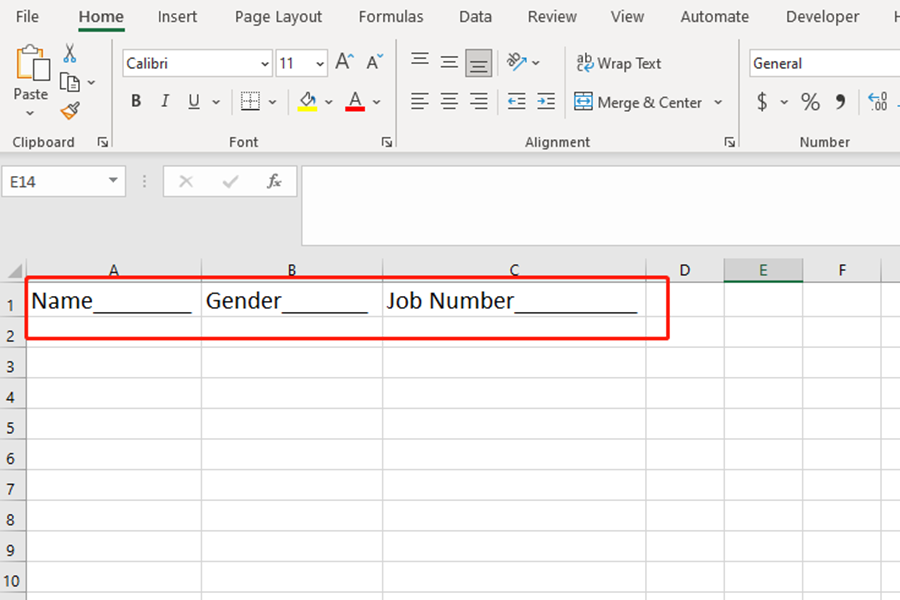 Now all the blank spaces after text were underlined.