"Why is there no sound on my computer!" maybe you also have encountered this situation. So you adjust the volume repeatedly but nothing changes, and wonder if your computer is broken. Don't give up your computer before trying this method.
Step 1:
Right-click This PC and choose properties, click on the Device Manager in the now pop-up System Window.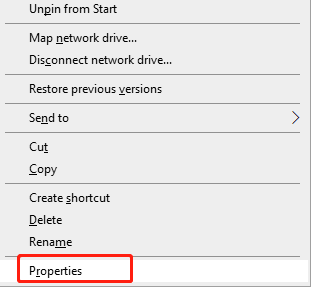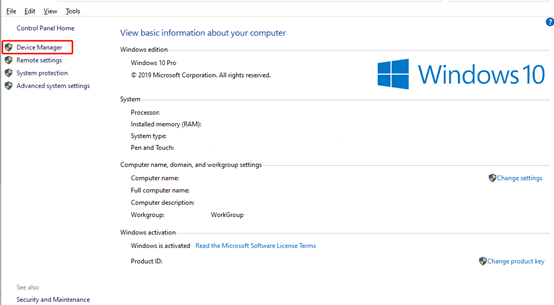 Step 2:
Click the arrow of [Sound, video and game controllers], and right-click Realtek High Definition Audio to Update driver.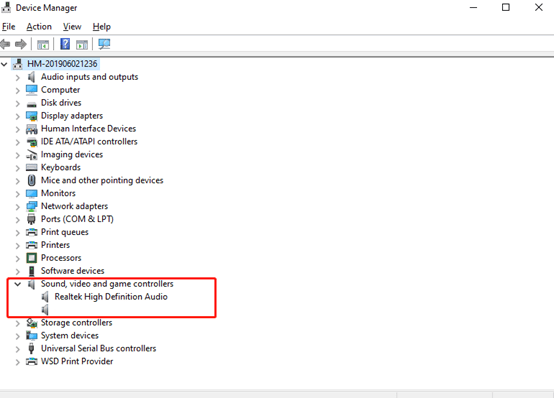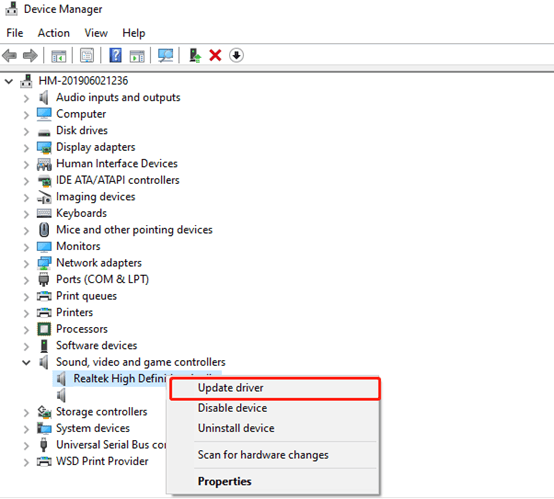 Step 3:
Choose the first option in the box to update driver software.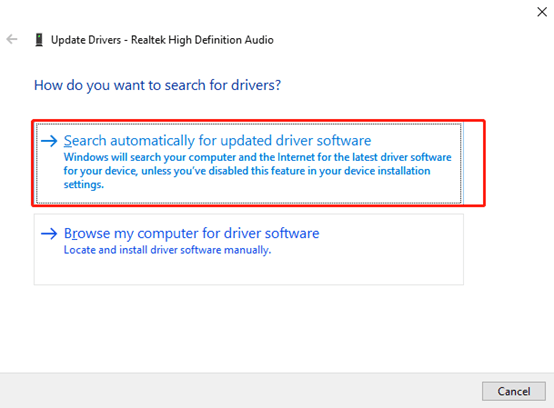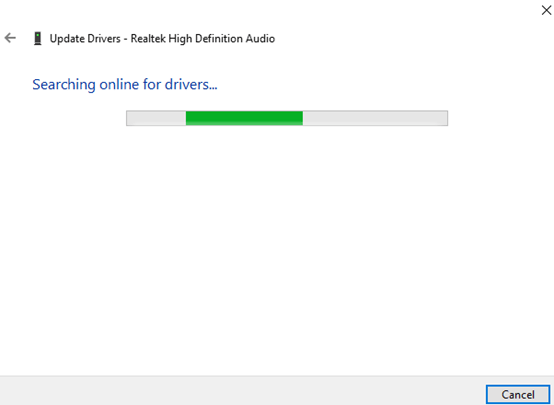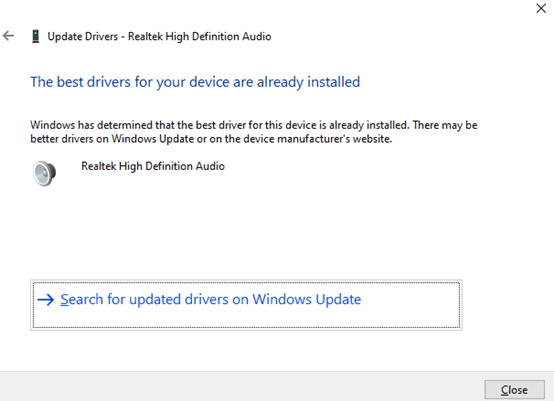 If your Windows 10 PC is normal but there is no sound, then you can try this detailed solution.