The following two pictures are Shee1 and Sheet2 from the same Excel workbook. Now we need to import the English scores in Sheet 2 into Sheet 1, but it can be seen from the figure that the names of Table 1 and Table 2 do not correspond one-to-one. So, how to quickly import data?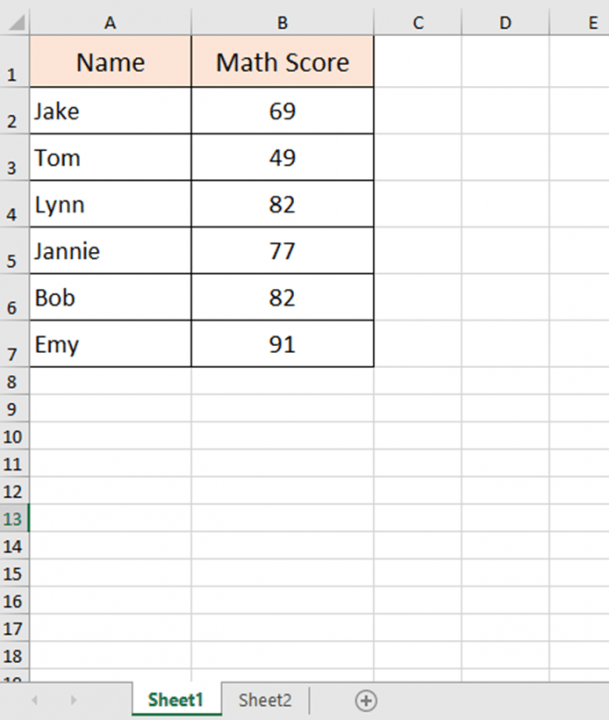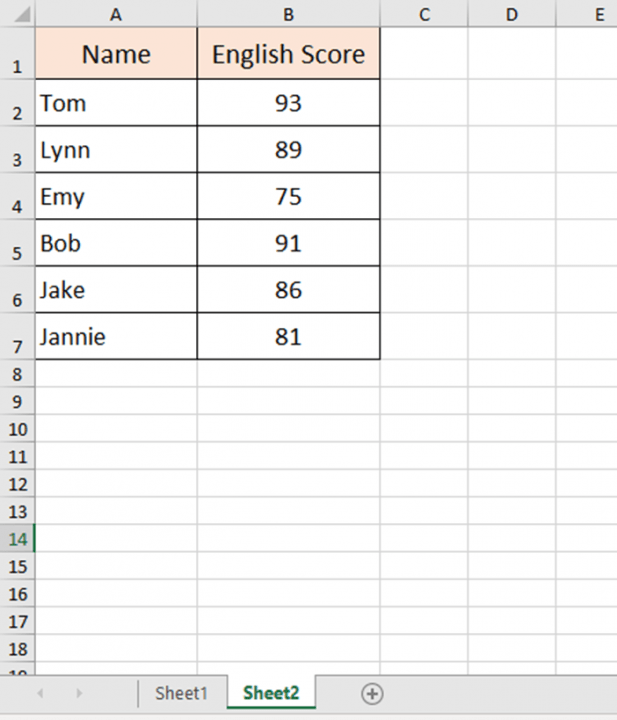 Now we insert a new row to prepare for the English score. Click the button of Insert Function like below. Select the VLOOKUP and hit ok.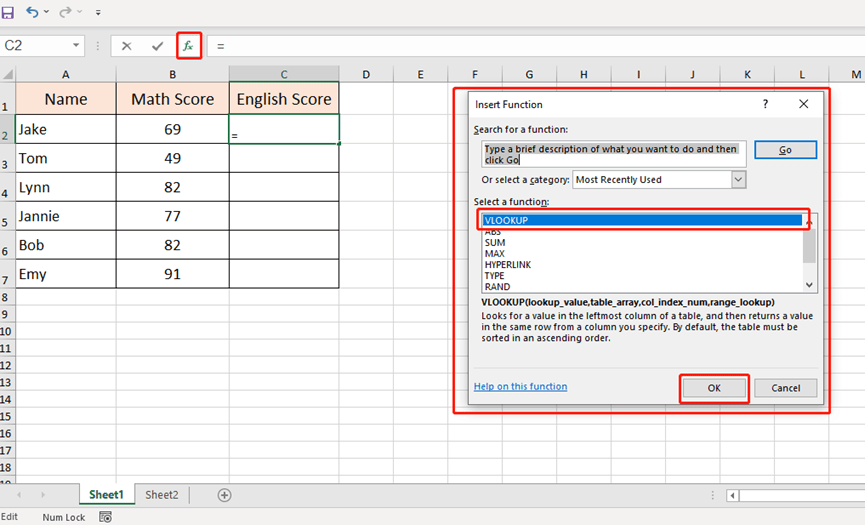 Choose cell A2 in Sheet 1 as Lookup value; choose rows A and B as Table array; enter 2 in the third box and 0 in the last one.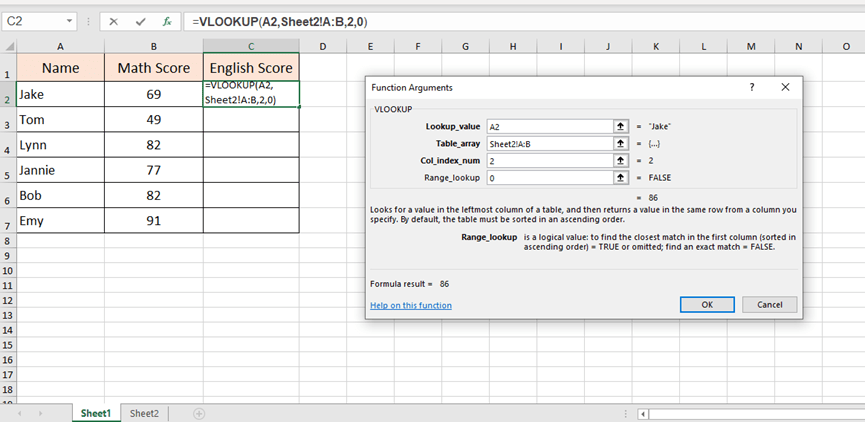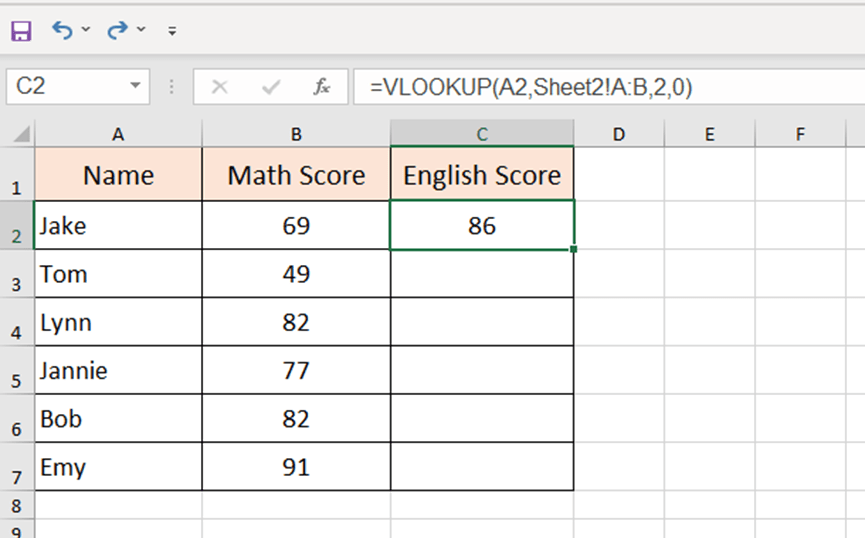 Then we use fill handle to fill the list.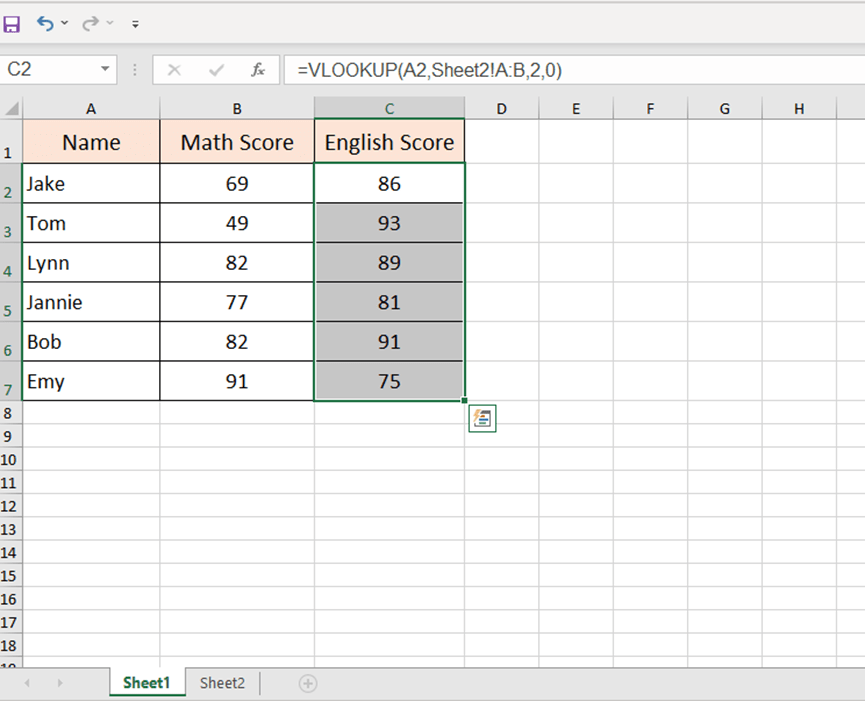 Well, that's all about today's tutorial. Hope this can be helpful to you.