Adding background music can make a PPT more relaxing and delightful, but normally when you play the background music in one slide, it will automatically stop in another slide. How can you keep the music playing across multiple slides in PowerPoint?
1. Open PowerPoint and click any of the slides. Then switch to Insert tab.
2. Click Audio button in Media section, choose Audio on My PC… in the menu.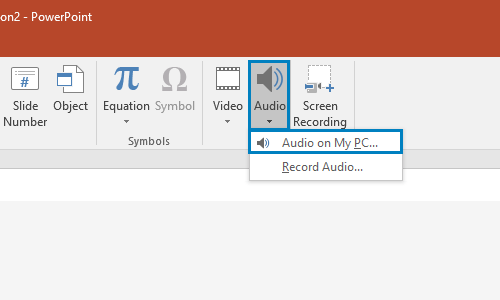 3. Then you can find a trumpet icon in the selected slide. Click it to enable the Audio Tools and go to Playback tab, now you can choose to Start it On Click or Automatically, and check Play Across Slides in Audio Options.
4. If you want the background music to play repeatedly until the end of all the slides, just check Loop until Stopped.