Do you remember the old days when playing classic Microsoft games like Minesweeper and Spider Solitaire on Windows 7 or even XP? As Windows being updated from generation to generation, these games are more and more hard to find, you may even have to download them manually. So, what about in Windows 10? Can you still play these classic games as before?

1. Solitaire
Solitaire games like FreeCell and Spider Solitaire used to be very popular on earlier systems. This kind of puzzle games are interesting, relaxing, and also time-consuming, which are especially suitable for killing fragmented time. I believe many officer workers had the experience to play Solitaire sneakily after finishing tasks and before going off duty.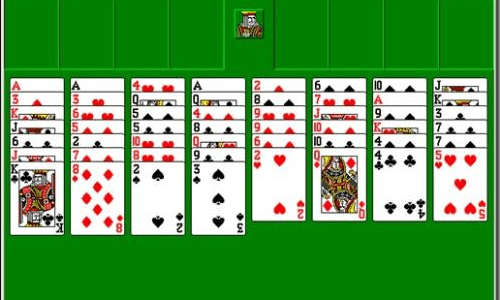 Now in Windows 10, you can also play them conveniently since Microsoft has got them back as built-in games.
You just need to tap Start button and find Microsoft Solitaire Collection under the letter M.
5 Solitaire games have been collected here: Klondike, Spider, FreeCell, Pyramid, TriPeaks. You can play anyone you like and participate in the Challenges or Event.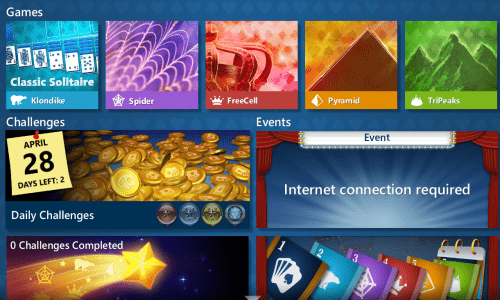 As I tested, the gameplay and rules of these games are basically the same, but the guidance is more detailed and the graphics are more refined. You must feel very familiar after playing for a while.
If for whatever reason you're having trouble accessing these solitaire games on Window 10, there are a number of high quality alternatives online. On Solitaire Bliss, you can play the same popular solitaire games included on Windows, and Solitaire 365 has both browser based and app versions of these solitaire games.
2. Minesweeper
This is another one of the most popular games on PC back to the old days. Very few people haven't played it at all.
Minesweeper's graphics and rules are both very simple. You just need to speculate the location of mines according to the known numbers in the nine-box. But it can also be challenging – there are different difficulty levels for choosing, and to win a game quickly, your intelligence and fortune are both required.
It's no longer the built-in game in Windows, which means you must to download it for playing. In Windows 10, you just need to open Microsoft Store in Start menu, and search the keyword – Minesweeper.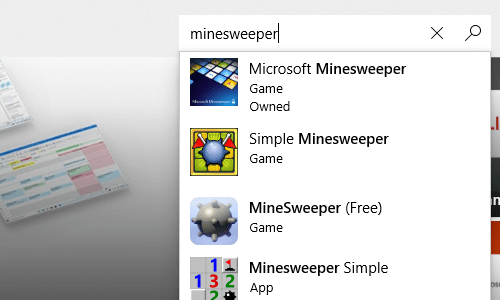 Many results will be displayed, you can download and install the Microsoft Minesweeper, since it's the official version.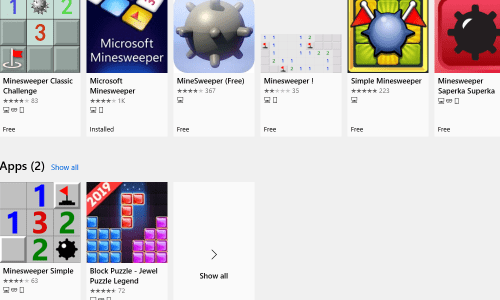 Comparing to the original version in XP, it has better visual effect and more playing modes, which enriches the game and make it more interesting.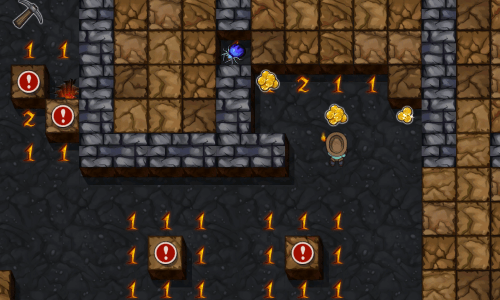 But if you don't appreciate these additional elements and want to review the unsophisticated enjoyment like before, you can install a simple version instead to experience its original fun.
3. 3D Pinball: Space Cadet
3D Pinball is added by the Windows 95 Plus extension package, in order to highlight the 3D performance of the system. The visual and sound effect was pretty cool and exciting back then.
Unfortunately it can't be found on recent Windows systems including Windows 10. Even if in Microsoft Store, you can't find the original version.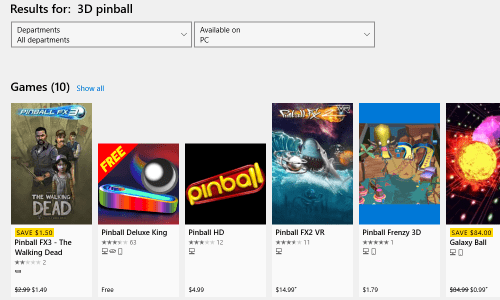 But if you really want to play it, try downloading the executable file on Internet, then extracting and installing it on your computer. It will be added to your Start menu automatically.
4. Internet Games
Last year, Microsoft has shutdown the Internet version of Backgammon, Checkers, Spades, Hearts, Reversi as well as MSN Go. So if you want to revive these classic games in Windows 10, you may have to download other versions in Microsoft Store or from other websites.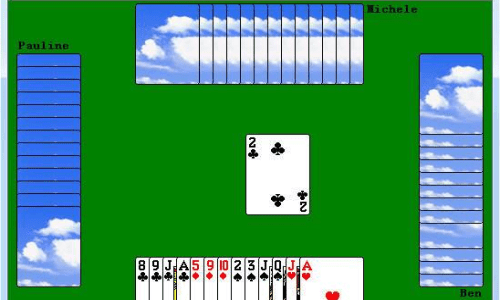 In fact, no matter which classic Microsoft game it is, you can find the original version, or at least a very close approximation of the original version on the Internet. But be careful when downloading, the links on some websites may contain bundled software or even virus. Please make sure that the website is credible before downloading any file.