If you've logged in a Wi-Fi account successfully and saved the password, you can automatically connect to it next time under the same network condition. Over time, you may forget the exact password. So, in case you need to re-enter it or tell others, it's necessary to know how to find the password of a connected Wi-Fi account.
If your computer is running Windows 10, you can try these steps.
1.Click Start button and hit Settings in the menu.
2.Choose Network & Internet in Windows Setting.
Or you can directly hit the Wi-Fi icon on the right side of the taskbar, and click Network & Internet settings in the expanded menu.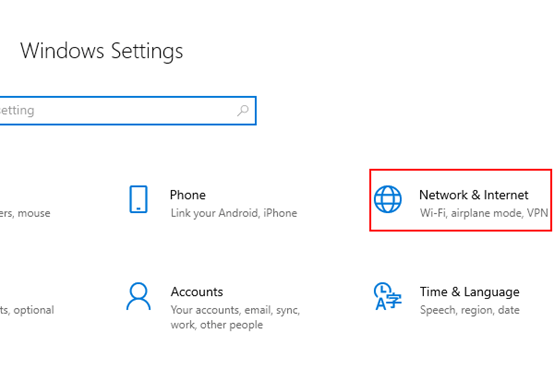 3.Switch to Wi-Fi tab, scroll down to find Related settings and choose Change in the section.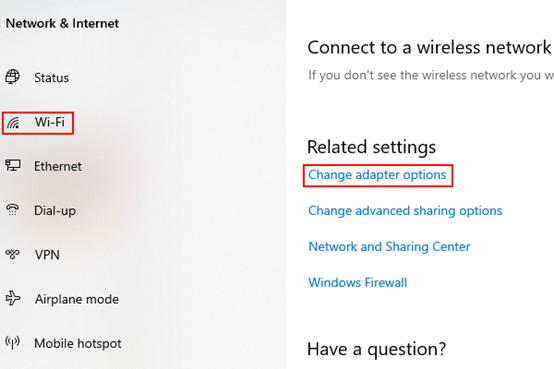 4.Select the connected WLAN, then click View status of this connection on top of it.

5.Click Wireless Properties button in the popping out WLAN Status window.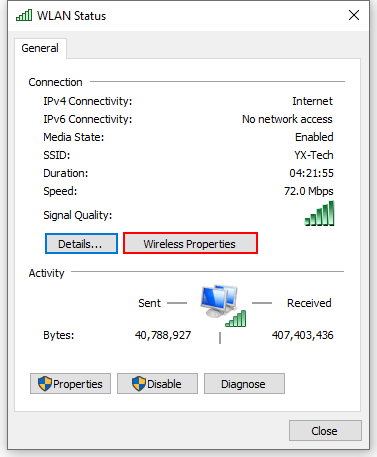 6.Switch to Security tab, then check the option of Show characters under the textboxes.
After that, the asterisks in Network security key will show as the current password itself immediately.