When you print a worksheet in Excel, the gridlines will not be printed out together by default. Even if you manually add borders to the spreadsheet, the area outside of it will still be pure blank. So if you want to print a worksheet with gridlines in the selected area, you need to make some changes in advance.
First, select the range of cells you want to print out.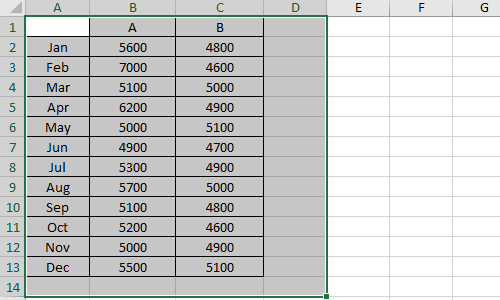 Switch to Page Layout tab, click Print Area and choose Set Print Area in the menu.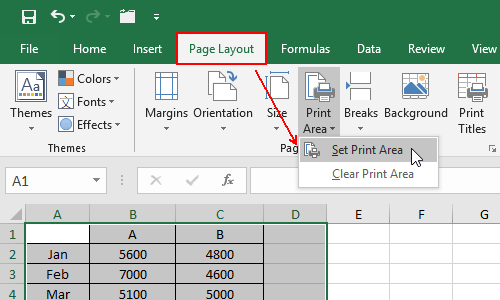 Then click Print Titles to change further settings.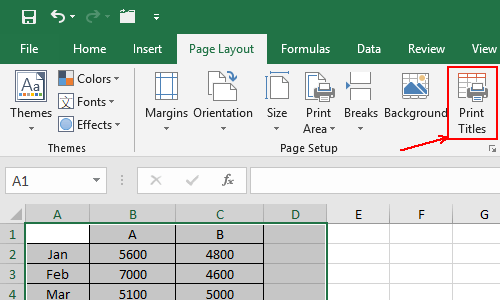 Check Gridlines in the Print section and hit OK.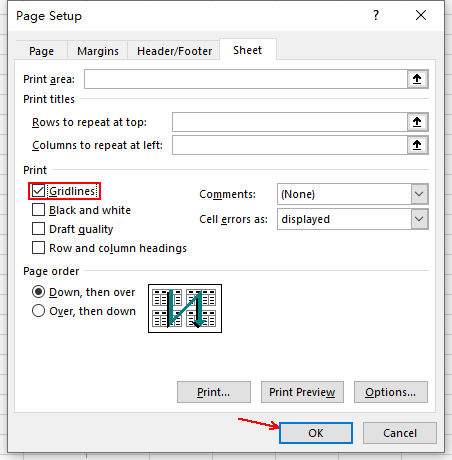 Switch to File tab – Print panel, you can check the preview here before printing it out. Now the gridlines are obviously included in the printed paper. If you don't want it, just uncheck Gridlines in Print Titles.