We can print a long Excel sheet into several pages, but how to print a wide Excel sheet on one page?
Here is a fruit price table. Now we select the table area and press Ctrl and P to print it.

There is no doubt that the table is too wide to print completely.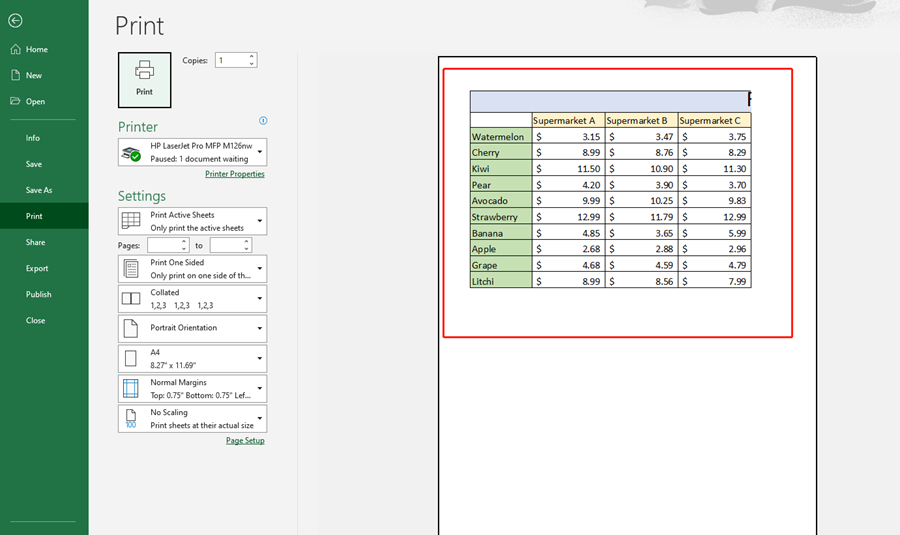 It would show up two dotted lines when you back to the Home tab. The first dotted line shows the print area on the page of print vertically, and the second dotted line means print horizontally area.
Now we just need to adjust the width of this table to print it.

Or you can click on the Page Setup to change the paper size or the scaling.