A Word document may contain a lot of data even important business information. To prevent it from being tampered by others, we'd better protect the Word document with password.
1. Encrypt with Password

To encrypt a document in Word 2019, switch to File tab at first.


Click Protect Document in Info tab.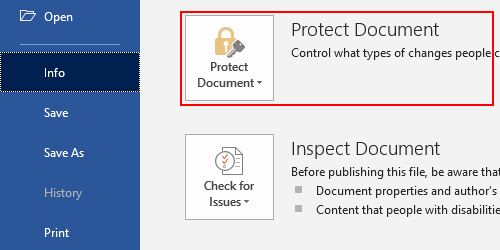 Choose Encrypt with Password in the drop-down menu.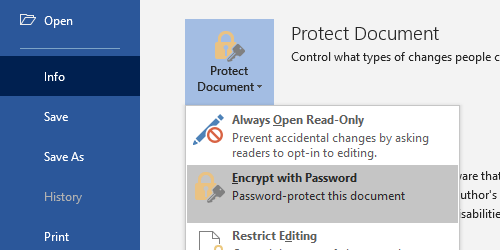 Enter a password in the Encrypt Document window and click OK.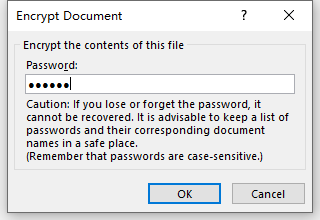 Enter the password again to confirm it.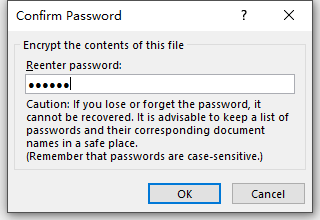 Now the Protect Document section becomes yellow. It means you've successfully add password to the document.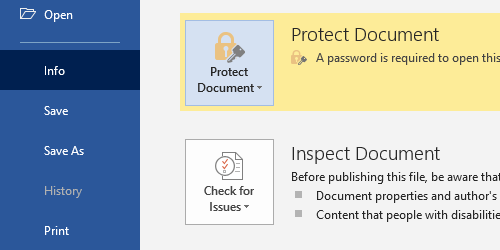 Next time you open the file, you'll be required to enter the correct password.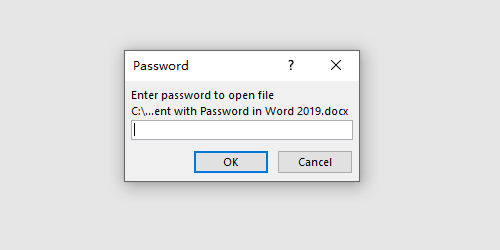 2. Decrypt a Document

To cancel the protection of the document, you must enter the correct password to open the file at first. Then click Encrypt with Password again and delete the current password in Encrypt Document window.