When working with excel, sometimes you may want to hide the gridlines before printing the sheet, or the sheet you received have no gridlines which should be restored. Here I'd like to give a simple guide of these two cases.
First, click File in the upper left corner.

Next, click Options in the bottom left corner.
When the Excel Options pop-up window appears, select Advanced and find Display options for this worksheet, uncheck the box of Show gridlines.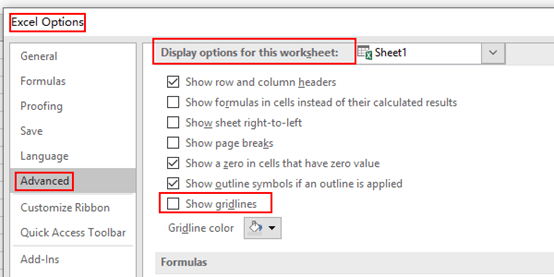 Simply click OK and all gridlines have been hidden.

Note: if you want to restore the gridlines, just check the box of Show gridlines and click OK.