Sometimes we need to rename some files, such as after a trip. We import the pictures from the camera into the computer. Changing photo names one by one is a waste of time. So how do you quickly rename a group of travel photos? There is a way. Let's make this a little bit more clear with an example.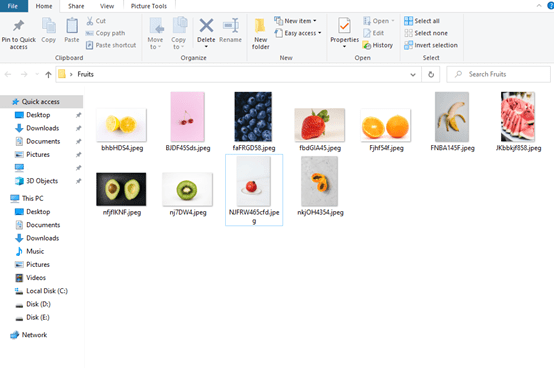 Open the folder which contains these pictures. Then press Ctrl and A to select all of them.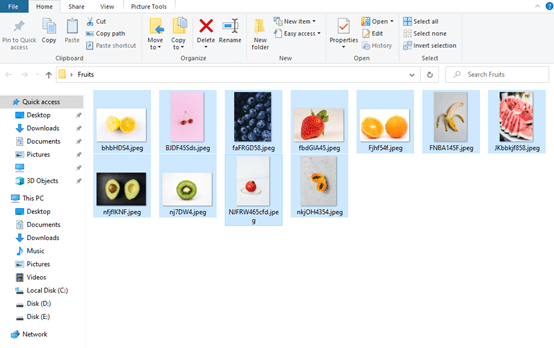 Then press F2 to rename one of them.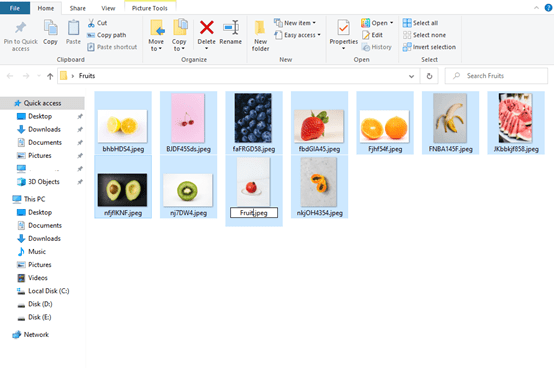 After type "Fruit", then press Enter.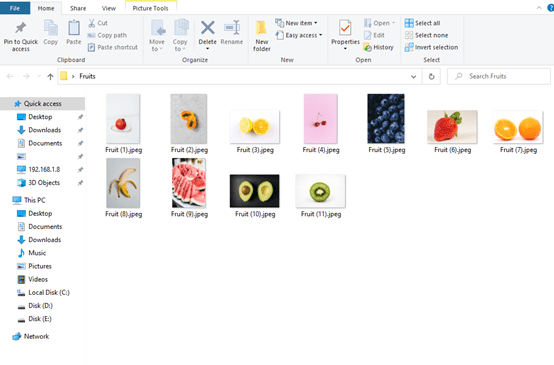 All the pictures' names changed into Fruit in one second. This method works well for other types of files. Let's call it a day. See you guys next time.