We learned how to extract images from PowerPoint in the last tutorial.  But do you know how to save a PowerPoint slide as an image? Here we go.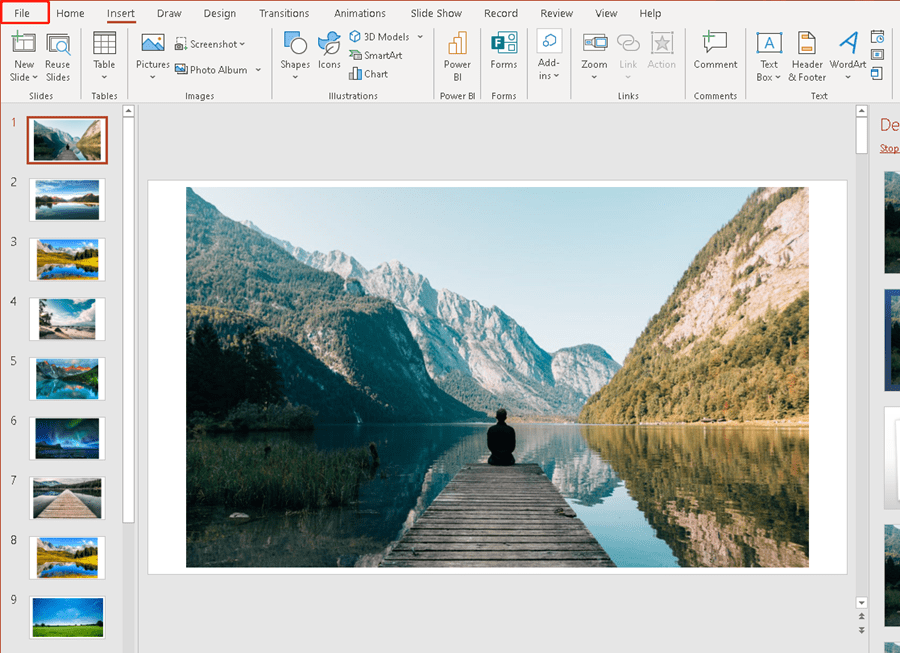 Go to the File and click on Save as.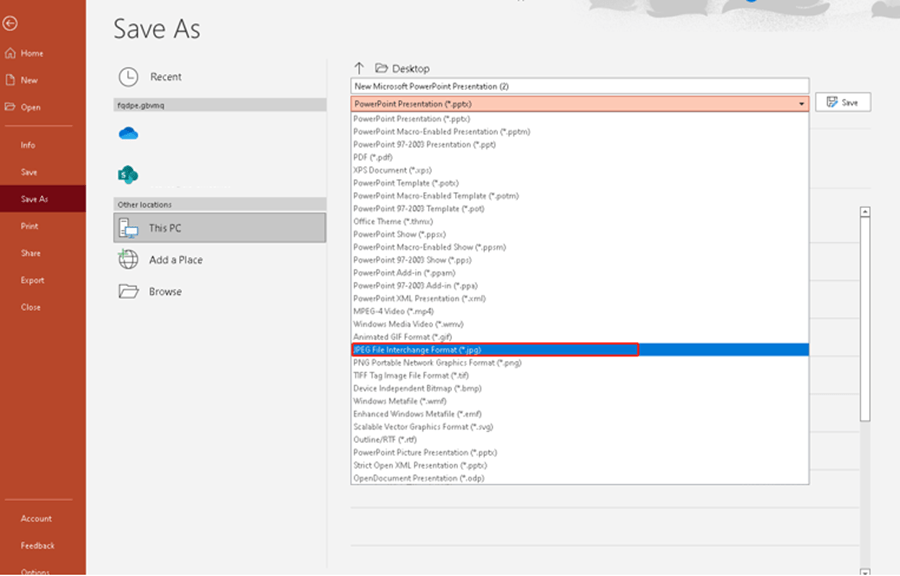 Save as JPEG File Interchange Format (*.jpg)
Choose all slides or just the slide you want. We choose all slides here.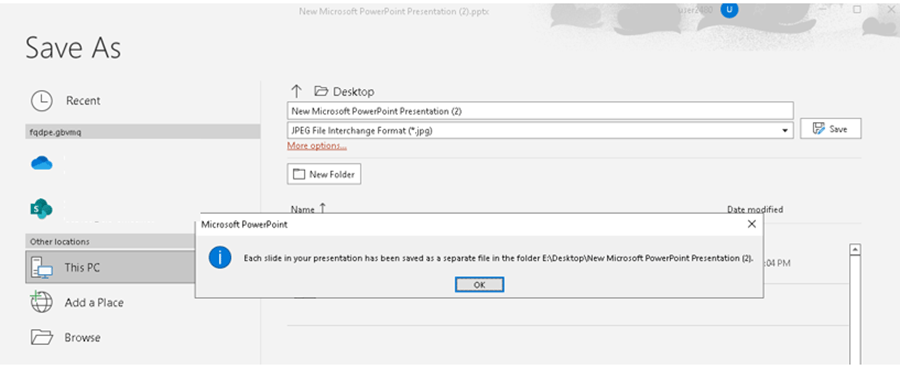 Now, all the slides are saved as pictures.