In our daily use of Microsoft Word, we usually have our own favorite font. The author will share with you guys a way to quickly change the font, that's set shortcut keys for your commonly used fonts. Ok, let's get started.
Step1:Go to File in the toolbar and choose Options.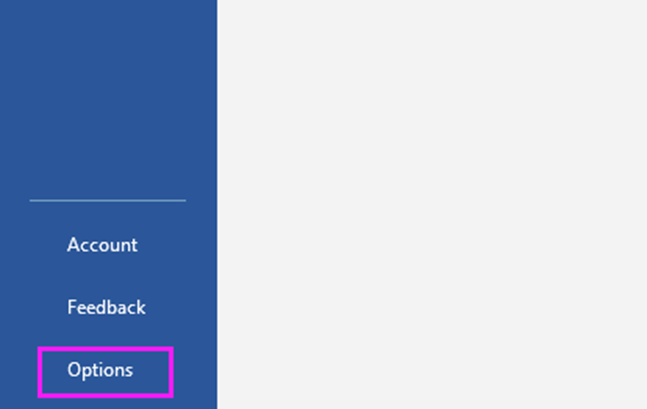 Step2:
Click on Customize Ribbon and choose Customize Keyboard button in the Word Options Window.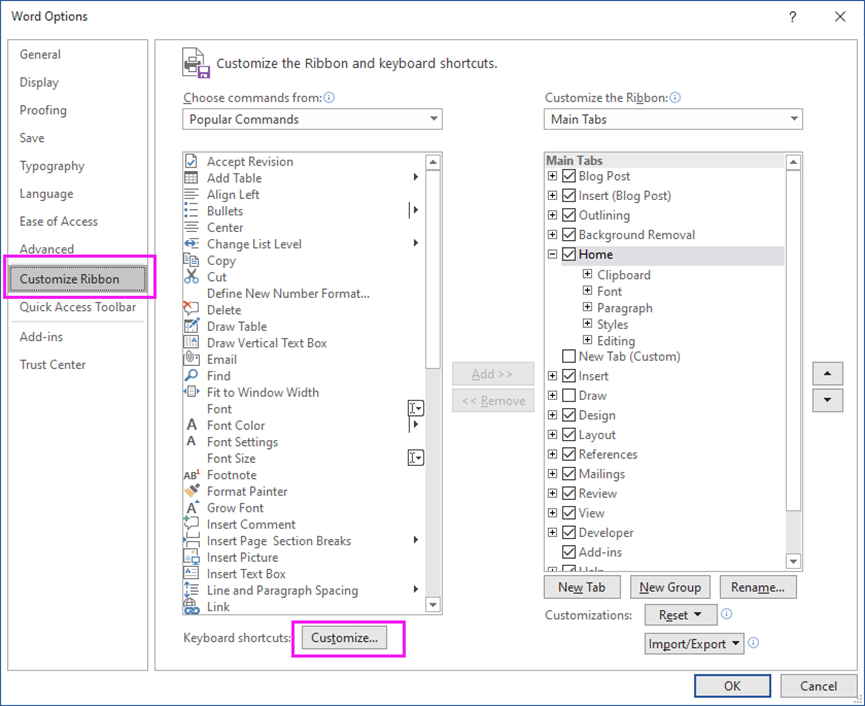 Step3:
Choose Fonts in the Categories edit list, and then choose the font you like. Now you can press the shortcut key and click on Assign at last.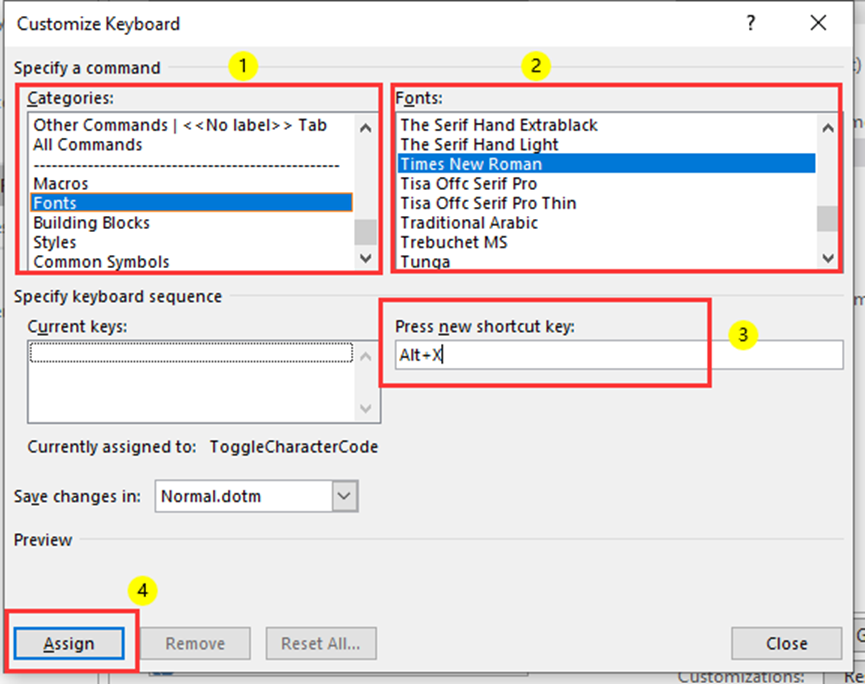 Now, let us try to check if it is set up successfully. Highlight the text and press the shortcut keys Alt and X.

How to remove the setting?
If you don't need the shortcut key anymore, you can also delete the settings like before. Find and remove it.