Setting a picture as your Excel background can add some personality to your worksheet. It's quite easy. Let's get started.
Go to the Page Layout tab and click on Background.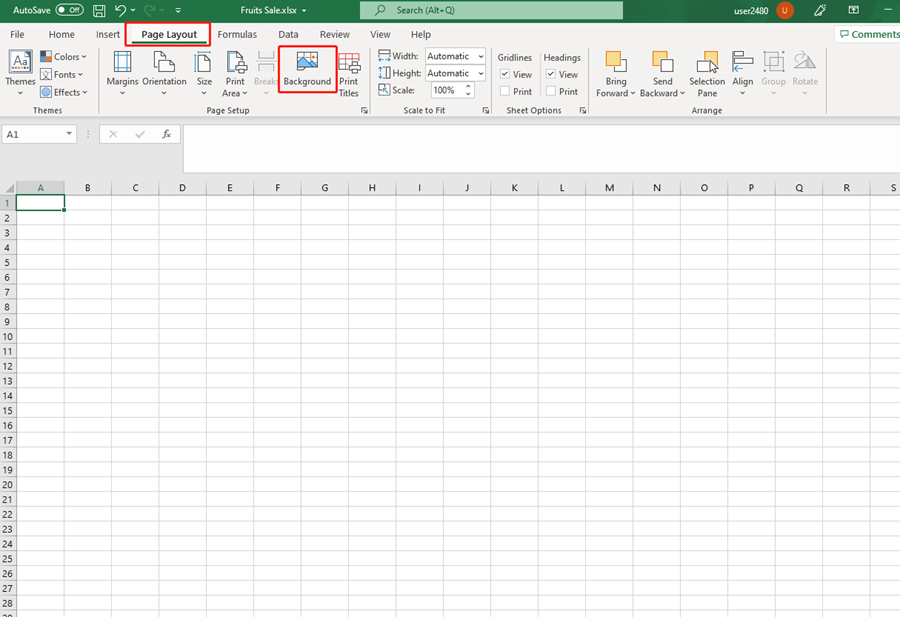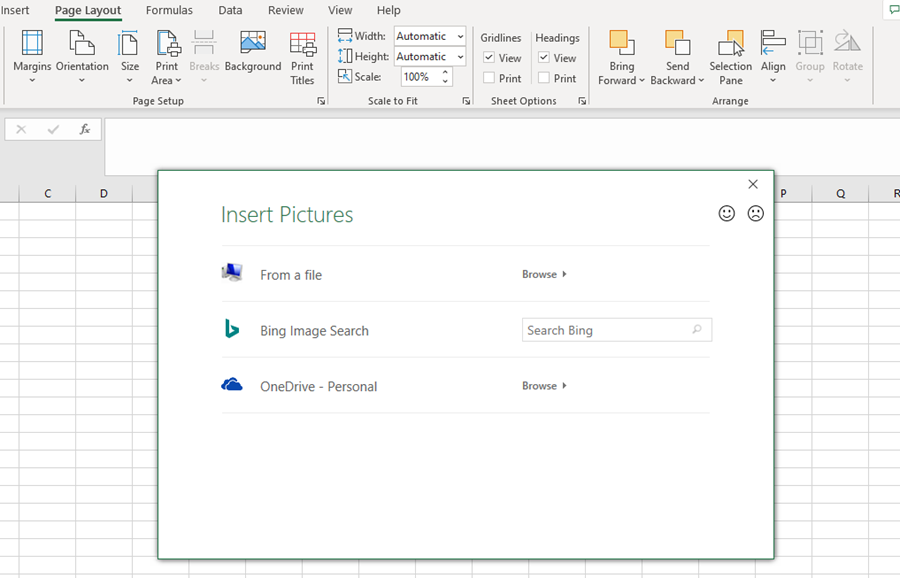 There are three ways to insert pictures.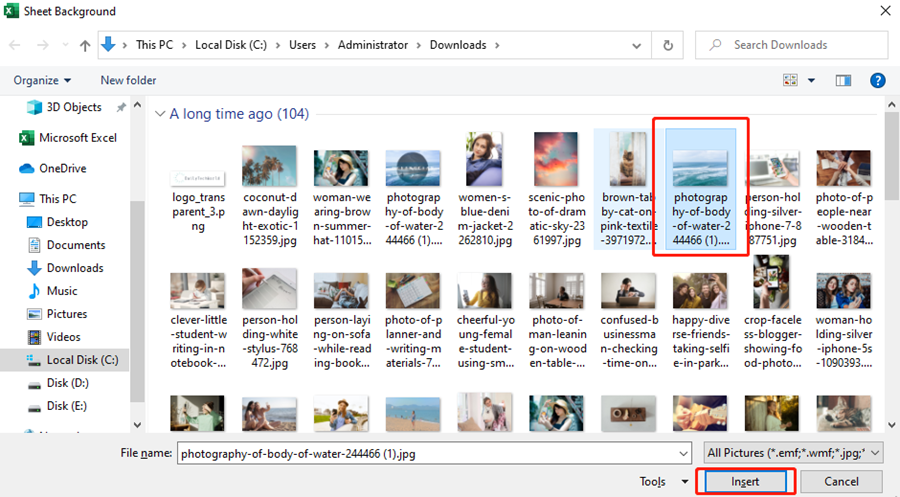 Choose the picture you like to be the worksheet background.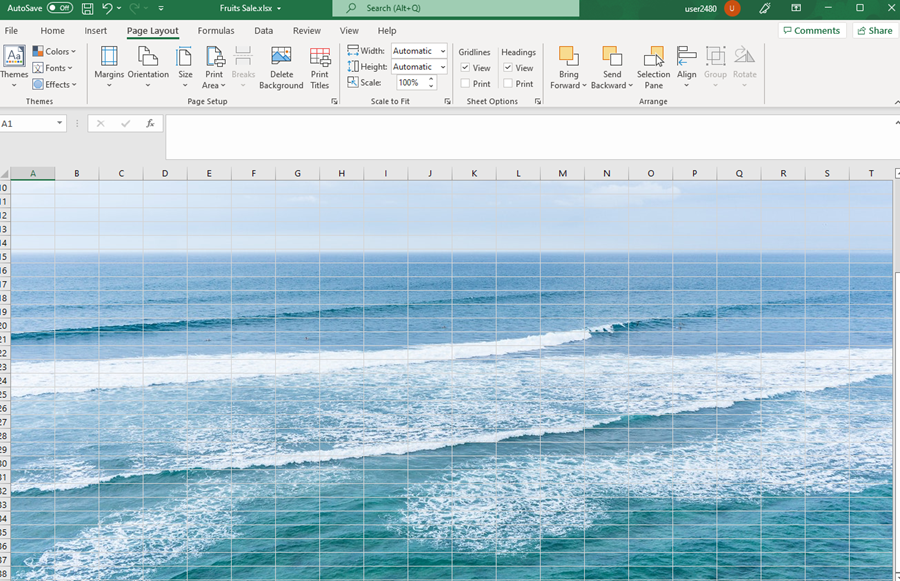 This step can just change the current worksheet, not all the sheets.