Sometimes you might need to insert a math equation in PowerPoint document, and fortunately Microsoft Office has this capability. If the built-in equations don't meet the actual needs, you could edit or modify them or enter your own equation by handwriting, especially those with complex symbols and structures. Here I'd like to share 2 tips and let's have a look:
Tip 1: Insert Equation Directly

1. Go to Insert tab and click Equation in Symbols group.


2. There are multiple equations in the drop-down list, just single-click what you want.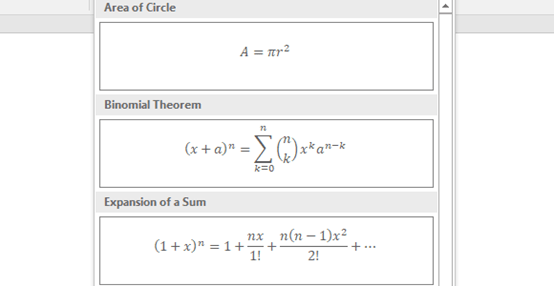 3. The equation you selected will be displayed automatically in the current slide.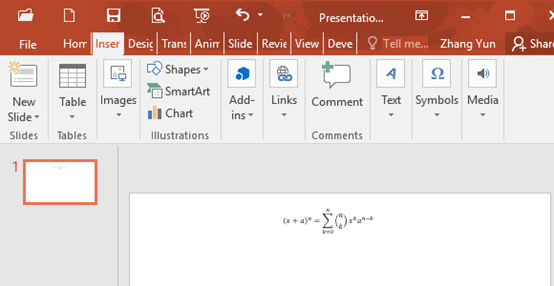 4. Then Drawing Tools and Equation Tools will appear, click Design and you can edit and modify the symbols or structures in the formula through tools in Structures group.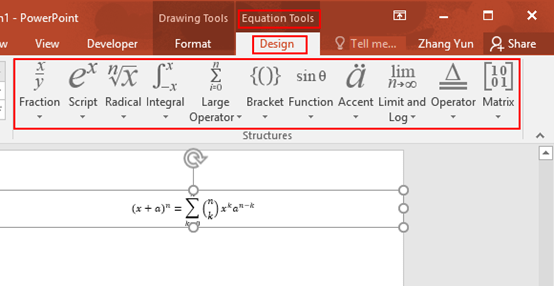 Tip 2: Manual Input Formula

1. Go to Insert tab and click Equation in Symbols group.


2. Click Ink Equation at bottom of the drop-down list.

3. The handwriting board will display, simply drag the mouse to enter your formula. Note: If input error occurs, click the Erase button and select the error part to clear it; if identification error occurs, click Select and Correct button, then select the symbol which need to be modified, and pick the correct one in the pop-up list to replace it. If you want to reenter the formula, click Clear button then everything in the handwriting board will be deleted.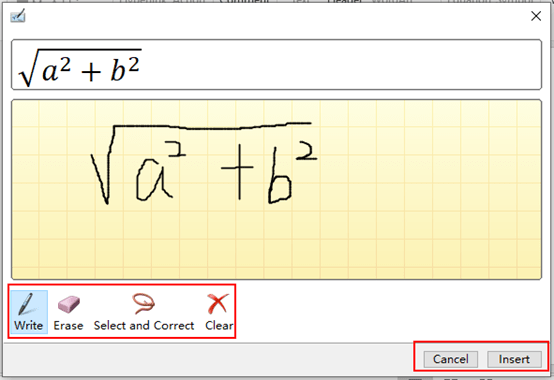 4. Make sure all the symbols or structures are correct, hit the Insert at bottom right. The formula will be shown in the current slide.