When making a PowerPoint slideshow, you may want to insert multiple pictures into different slides at once to save your time and effort. But if you select all of them and click insert button, they will be imported into the same slide automatically, which can't fulfill your requirement.
To solve this problem, you can batch insert images as multiple new slides. But please note this method is better applied at the beginning, since a new slideshow will be created and the already-made slides won't be retained.
1. In a new PPT presentation, go to Insert tab and click Photo Album to select New Photo Album in the drop-down list to open the Photo Album dialog box.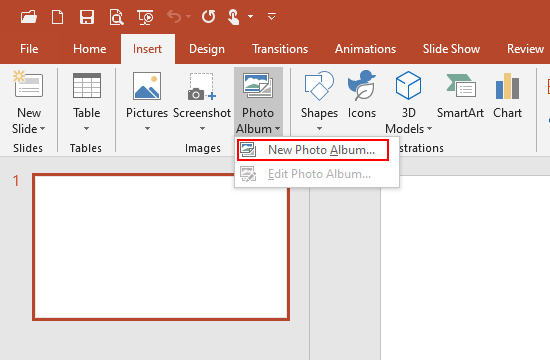 3. Click File/Disk button under Insert picture from to select pictures.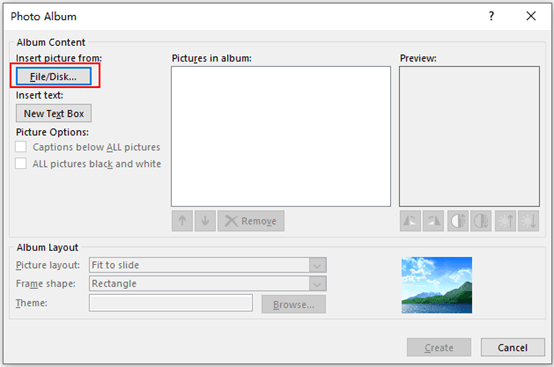 4. Find images you want to insert on the computer and select all of them, hit Insert button at bottom right.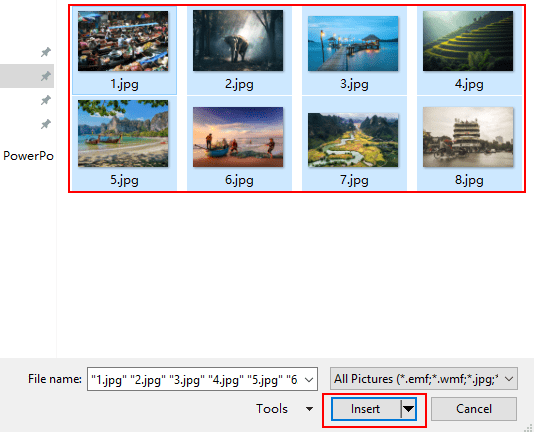 5. You can see they've been added to the list of Pictures in album. Yon can adjust their sequence or remove the pictures you don't want.
6. Then choose the Picture layout and Frame shape you like in Album Layout section. Click Create at bottom right.
Note: 1 picture means that each slide will contain only one picture, and 1 picture with title means that each slide has one picture with its title. Here I choose 1 picture as an example.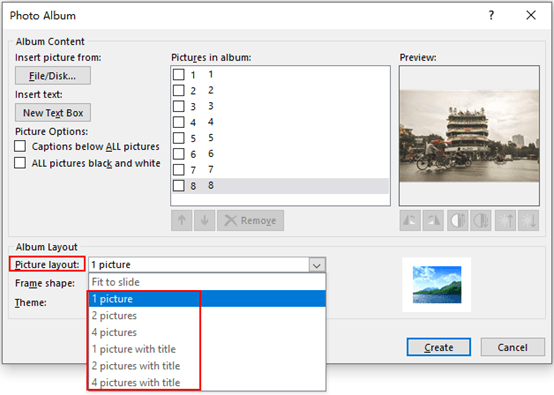 7. Now all pictures you selected have been imported into PowerPoint as a new Photo album on the basis of "one picture one slide". You can make further adjustments (changing background, inserting text, etc.) to it just like editing normal PPT presentation.