Windows has a convenient feature, which you can use to create and place virtual notes on the screen to remind you of things you need to do or remember. There are three different methods to enable sticky notes on Windows 10. Let's take a look at them now.
Method 1: Start Menu

Click Start icon at the bottom left of the screen, scroll down and go to "S" group, then simply select Sticky Notes in the menu to enable it.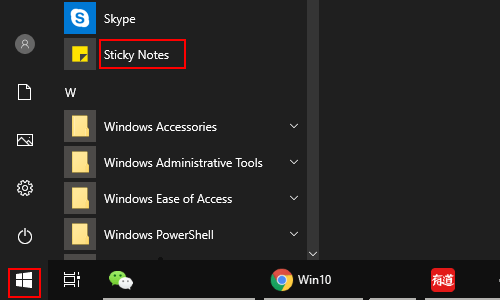 Method 2: Search Box

Place the cursor in the search box and type Sticky Notes, then the app will appear in the right pane. You can click Pin to Start or Pin to taskbar, thus it will be easy to find the next time you need to use sticky notes.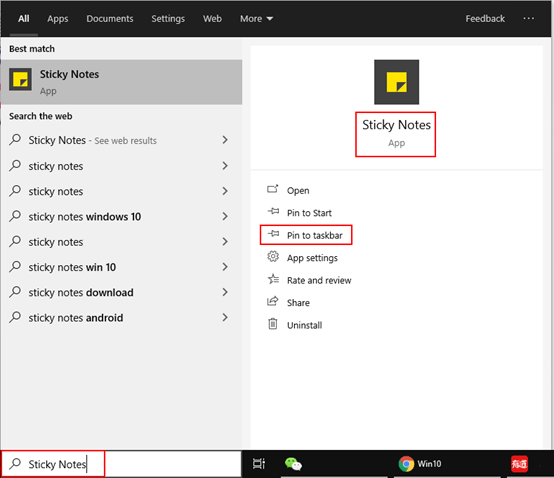 Method 3: Taskbar Menu

Right-click on any blank area on the taskbar and click Show Windows Ink Workspace button in the menu.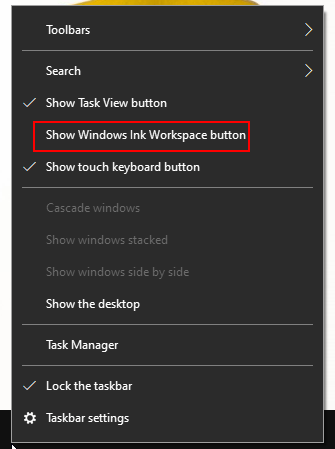 A pen will appear on the right side of the taskbar as below, click it and you can enable sticky notes.