There are all kinds of information in all kinds of languages on the Internet, if you want to read an article or view a page wrote in an unfamiliar foreign language, you can make use to the built-in translation feature of Google Chrome. It can translate a whole web page to any language you like quickly and automatically. Here're the steps to turn on/off it.
1. Click the icon of 3 dots on the top-right corner of Chrome, and select Settings in the menu.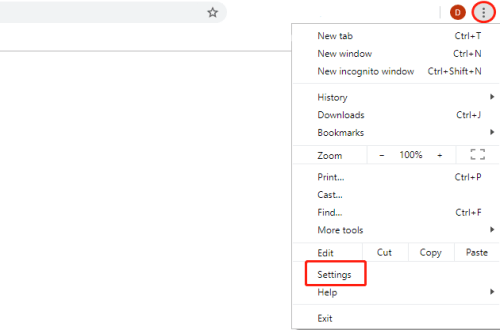 2. Scroll down till the end and hit the Advanced button to expand the menu.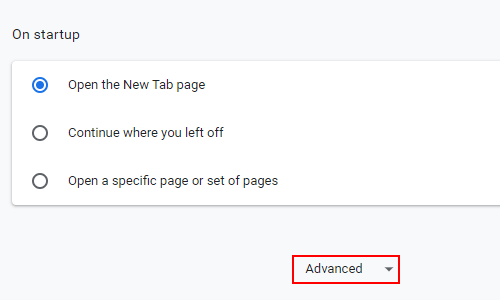 3. Continue scrolling down to find Languages section, where you can toggle on the option of Offer to translate pages that aren't in a language you read. It is the most crucial step.
4. Then click Add languages to choose a language you want to translate it. Here I select French as an example,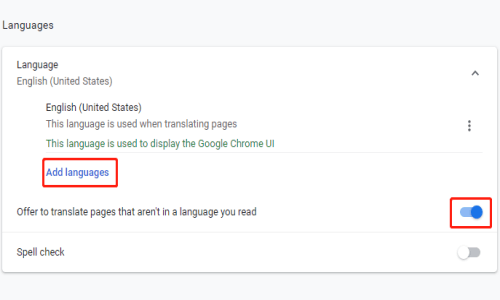 5. Hit Add button to add this language to your list.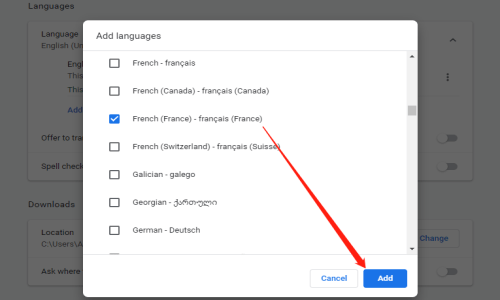 6. Click the icon with 3 points beside the language, and check Offer to translate pages in this language. Then relaunch Chrome to take the settings into effect.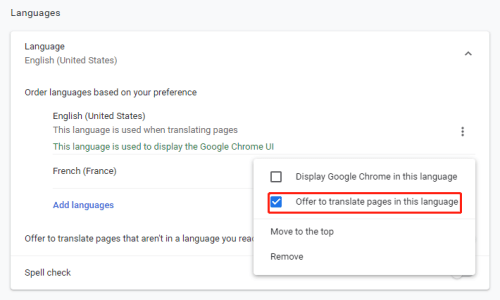 7. After the setup of the previous step, every time you open a web page in the chosen language (in my case it's French), there will be a popping out dialog box enables you to click Translate or Options.
8. If you choose Translate, this page will be translated to the language that you use to display the Chrome UI immediately. If you choose Options, you can hit Change languages in the drop-down menu to do further settings for the translation.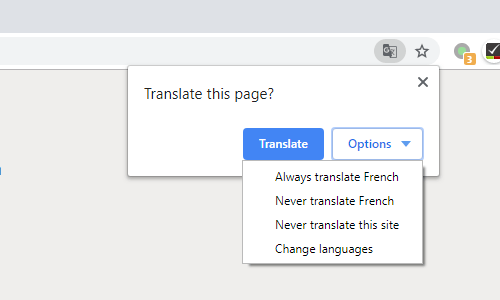 9. If you want to translate a page in language A to language B, then set language A as the Page language and language B as the Translation language. And you can check Always translate to make the translation completely automatic. It means next time you open a web page in language A, it will be translated to language B automatically without asking.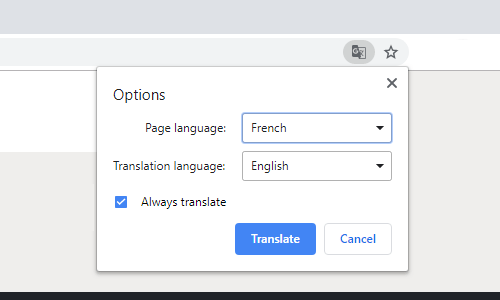 10. And to turn off the auto translation, you just need to go to Settings > Advanced > Languages again and uncheck the option of Offer to translate pages in this language.
And with the option turning off, you can still right-click anywhere on this page to translate it.