Word is not a simple software only confined to plain text. You can add color to a document with all kinds of factors, like pictures, sheets, or even music.
How can we insert music to the Word file?
First, place your cursor at the place you want to add music. Select Insert tab, click the small black triangle next to Object. Choose Object in the pull-down menu.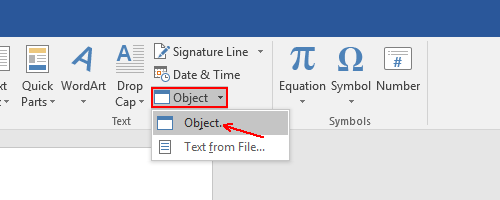 Choose Browse in Create from File, find the music file you want and click OK to add it. Please check or uncheck Display as icon according to your need.
Now you can click the new added icon to listen it.