There must be a default setting of your PowerPoint slides. If you've never changed it, every slide you made will be created in a certain size, which may not meet your requirements sometimes. In that case, how can you adjust the size of PowerPoint slides?
1. Open the PPT that you want to adjust, or creat a new PPT if needed.
2. Go to Design tab, find Slide Size in Customize section.
3. You can simply choose Standard (4:3) or Widescreen (16:9) in the drop-down menu.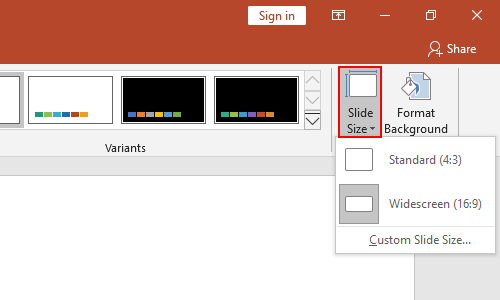 4. If these 2 options can not satisfy you, choose Custom Slide Size… for further settings.
5. In the popping out Slide Size window, you can adjust the Width and Height precisely for specific pages, as well as the Orientation.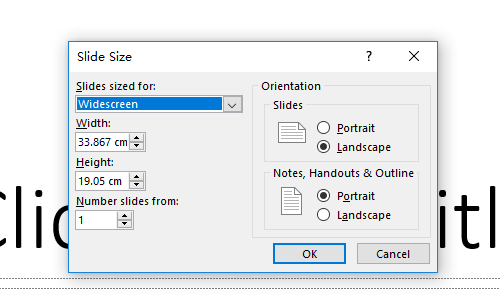 6. After finish all these settings, just hit OK button to implement them. The size of your PPT slides will be changed accordingly and immeditately.